As a professional freelancer, finding a platform where your skills are displayed, the jobs are reliable, and your earnings aren't reduced is like finding an oasis in a desert.
For many years, and many freelancers and clients, Upwork has been that oasis. However, due to many changes in pricing and plans, Upwork isn't what it used to be for a lot of people.
In May 2016, Upwork announced a pricing change. Upwork's fees were arranged in a sliding structure where the less you've made with a specific client, the more Upwork charges and vice versa.
Last year, changes in freelancers' membership plans were announced. On the current Upwork, freelancers are charged money for Connects.
These Connects are used to apply for gigs, and a gig may need between one to six Connects to get the application done. Each Connect costs $0.15, and it is not guaranteed that you'll get the job.
These conditions can strangle new freelancers', but finding a legitimate site like Upwork isn't all that easy. To help with that, we've found the best freelance sites like Upwork. Take a look below!
17 of the Best Freelancing Sites Like Upwork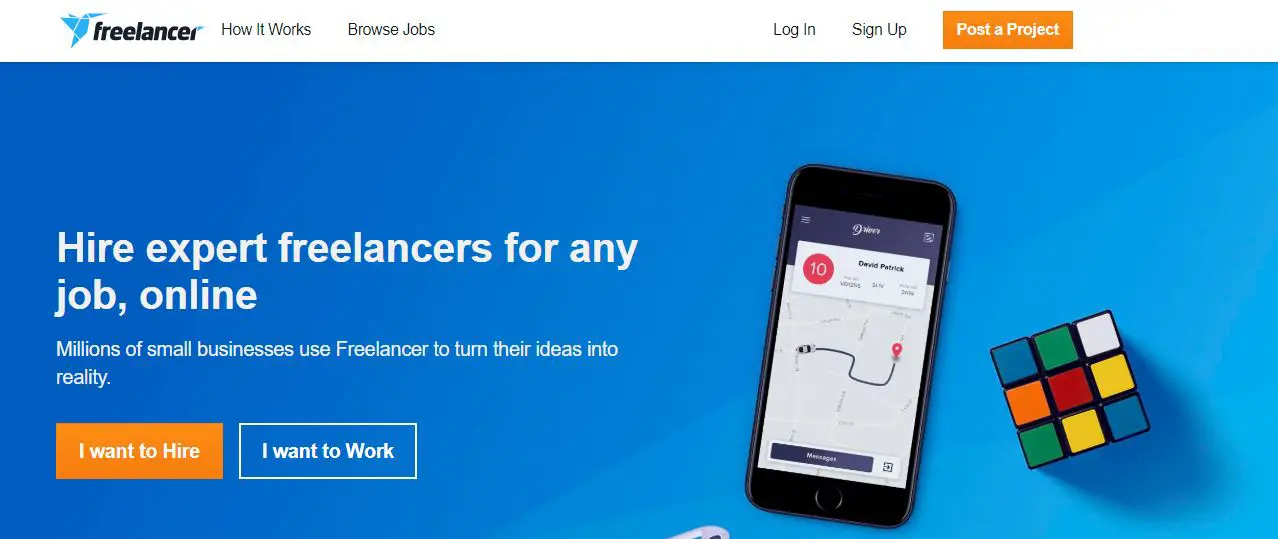 Freelancer is one of the largest freelance markets in the world. If you're looking for a site like Upwork with lots of diversity in skills and lots of available jobs, then Freelancer is it. There are no approval tests, so everyone is free to bid.
That's how getting jobs on Freelancer works. You find a job you're qualified for and write your offer and timeframe within your application.
Though Freelancer allows you to set your payment by the hour, this doesn't mean they don't collect a commission. On Freelancer, you can choose to either pay $3 or 3% of the project's cost.
Freelancer does rate workers according to their reviews and ranking but not to the extent of Upwork, which gives novice freelancers a chance to earn.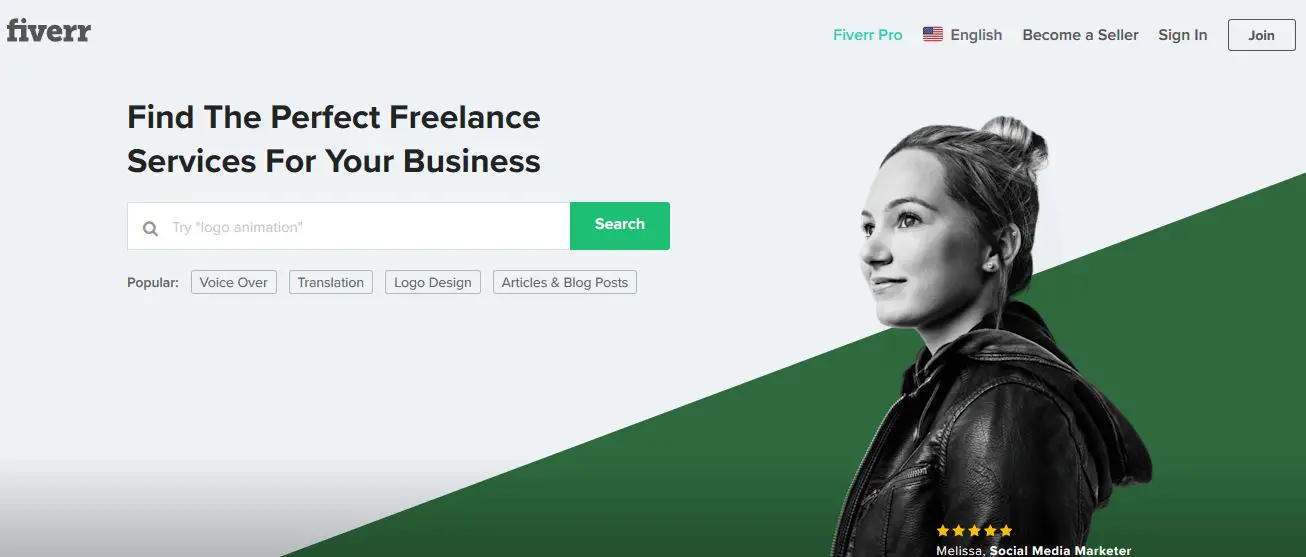 Fiverr has a lot of freelancers with very specific skillsets. Because Fiverr has so many categories, a freelancer can advertise his services clearly, and clients know exactly where to go to search for workers.
Plus, services on Fiverr cover an extensive price range. There are small services worth $5, and there are also services from tested professionals worth thousands.
However, Fiverr gives it's freelancers' the option of creating a gig or looking through posted jobs. With the addition of resources such as Fiverr Pro, clients looking for professionals can easily get what they need.
Posting a gig on Fiverr is free, but they do take a 20% commission from every sale. Feel free to learn how to make money on Fiverr.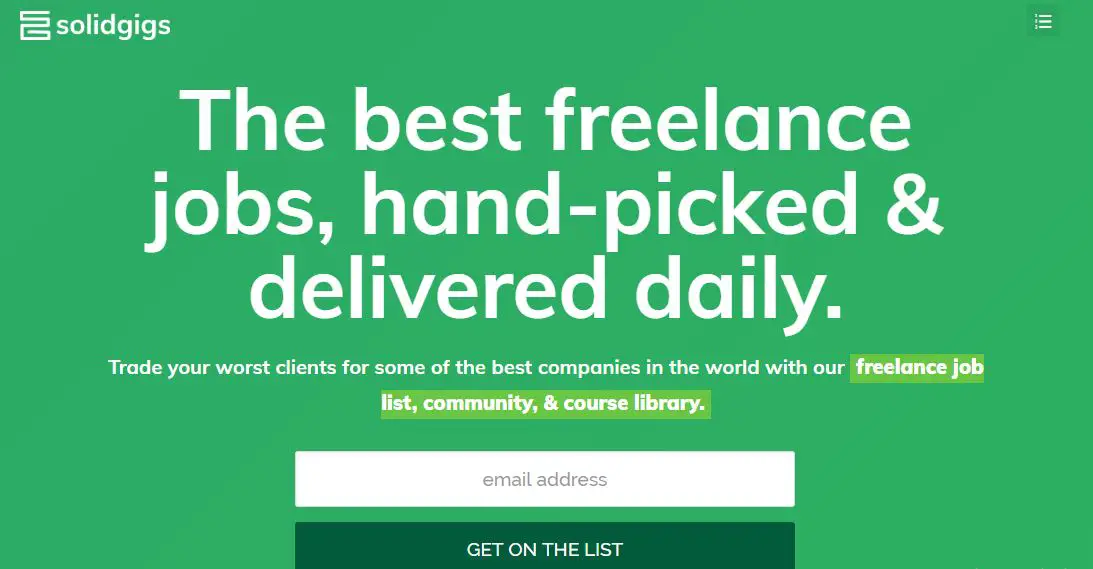 SolidGigs is a site like Upwork, but better. SolidGigs helps freelancers separate the actual jobs that pay well from the ones that'll try to haggle or are just plain scams.
They only take the top 2% from freelancing gigs across the web. This saves you loads of time in trying to separate the diamonds from the rocks.
Apart from that, there are also various resources like courses, templates, etc., all with the focus of helping you get better clients and get better pay. SolidGigs allows freelancers to pay monthly, so there are no fees attached to your earnings.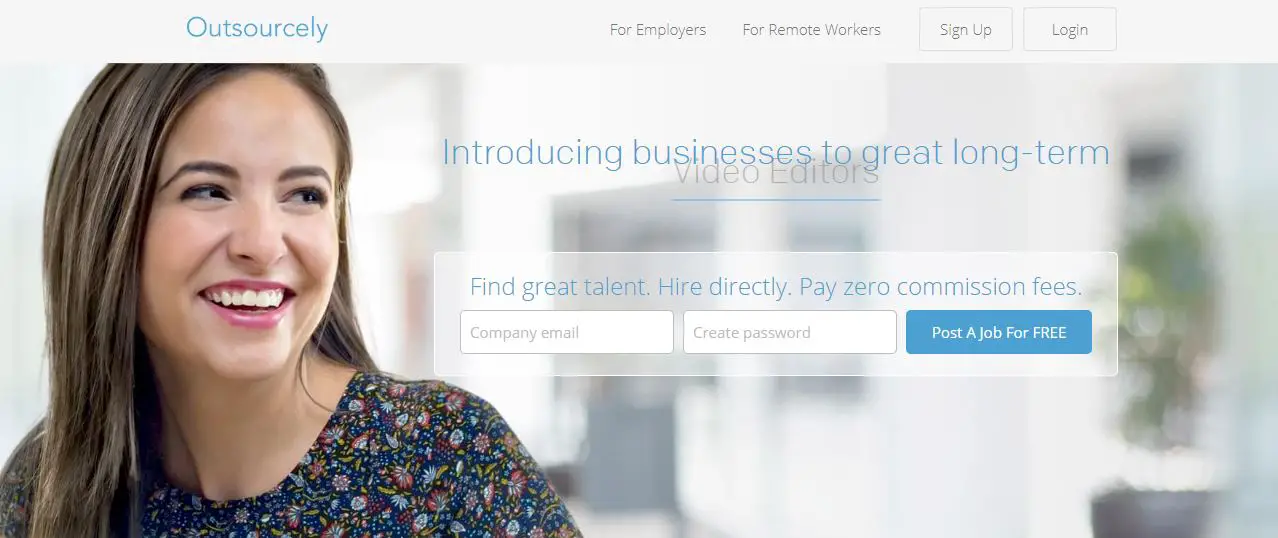 Some freelancers are looking for quick jobs. However, Outsourcely is geared towards encouraging a lasting relationship between clients and freelancers. It's a site like Upwork, except most of the gigs are for companies looking for full-time remote workers.
You don't need to pay a single red cent to Outsourcely. This website gets its jobs from companies, and these companies pay Outsourcely to let them advertise their openings.
All freelancers have to do is create their profile and apply to jobs. There's even software available for interviewing potential candidates.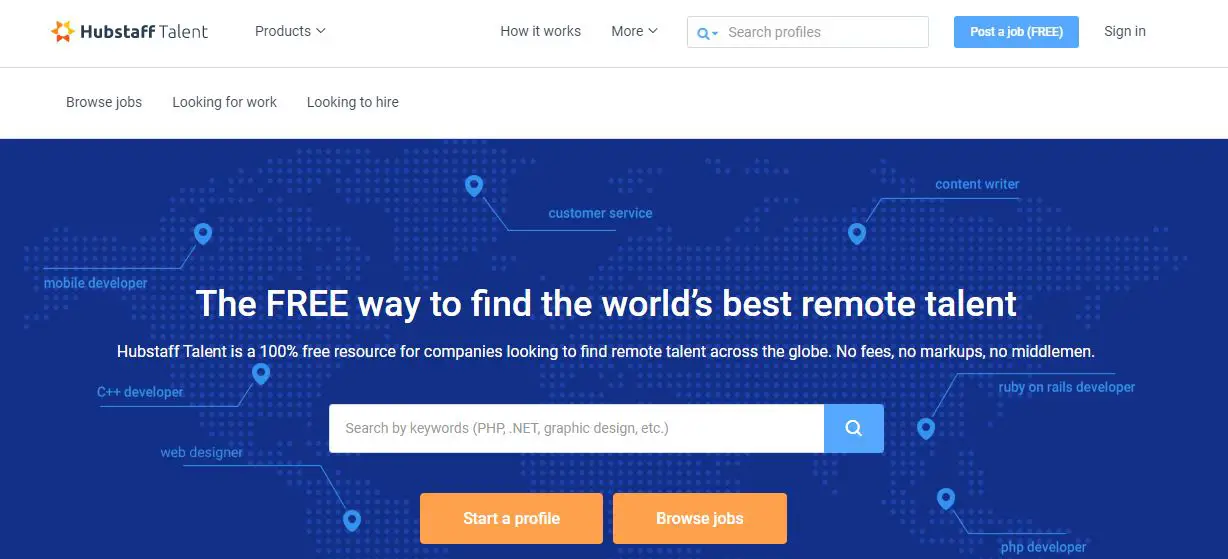 Hubstaff Talent might be the only Upwork alternative that doesn't charge either the freelancer or the buyer. Freelancers and buyers can freely offer their services and buy services. Instead, Hubstaff Talent makes its money through some apps it provides to manage projects.
Because it doesn't charge fees, there's not a lot of interference going on. Hubstaff was established in 2016, so it isn't well-known yet. This means that while there are hundreds of jobs available (including some full-time ones), there isn't a lot of competition.
Credo serves a particular niche. They're a marketplace mainly for freelancers that specialize in SEO and marketing and the companies that are looking for them.
But, Credo aims to solve the problem of low quality work being offered by freelancers by screening every worker that applies and every company that wants to hire from them.
Credo also takes things one step further by reaching out to employers and freelancers that they feel are well suited and introducing them if they agree.
You'll also have their help for as long as you're hiring from Credo. They get paid by commissions from completed jobs.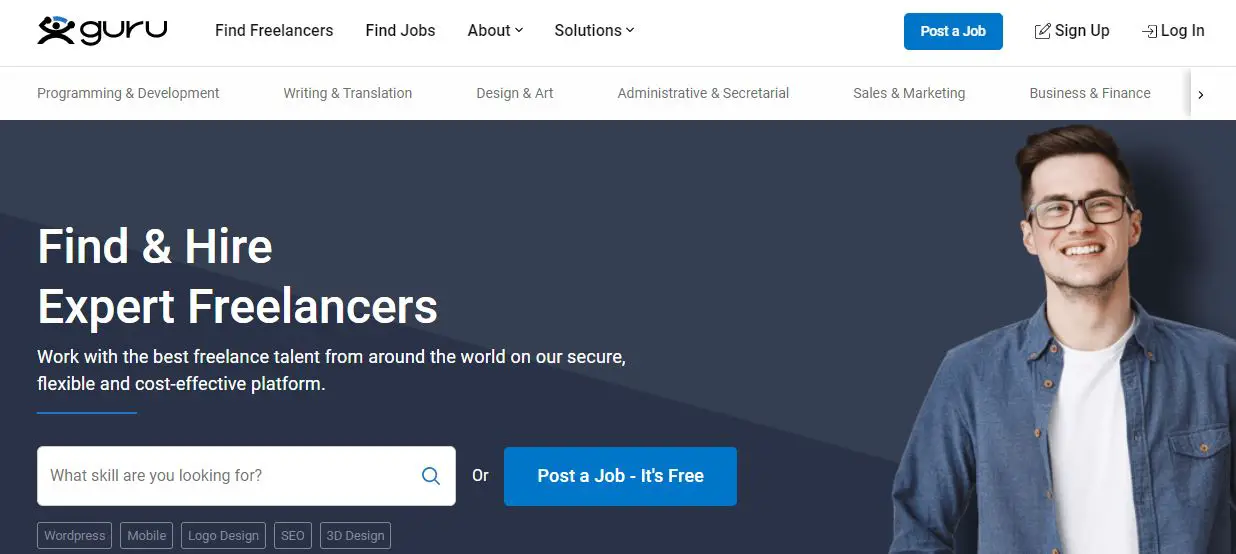 Guru is an older marketplace for freelancers. It's a site like Upwork in that it charges a percentage of freelancers' earnings. However, it's not entirely the same.
Guru doesn't appraise freelancers, but new freelancers can only bid for jobs ten times a month before having to pay $10 for the next twenty bids, $20 for forty bids, and so on.
The commission charged by Guru is within 5% to 9%, which is substantially lower than Upwork's. The commission is based on which plan you choose; the higher your plan, the lower the commission. The payment plan is quite convoluted. You can read a full explanation here.

TopTal stands for Top Talent, which is what this company aims to recruit. Much like Credo, TopTal has an application process for freelancers. This application process is vigorous and TopTal claims to accept only the top 3%.
This site is mainly for clients who only want the absolute best and freelancers, who are the absolute best. If you know you're good, try it. Because of their rigorous application, once you're a TopTal agent, you can set your price up at the high end.

There are several sites like Upwork, but FreeeUp is one that goes above and beyond when it comes to providing the best service for their clients. They perform screenings on every freelancer that applies to their platform and only accept the best 1%.
Clients will then offer a work request, and FreeeUp will pick several candidates based on the specifications given.
FreeeUp can even interview people for you at no extra cost to you. They make money off the difference in hourly rate and don't charge any sign-up fees or monthly payments.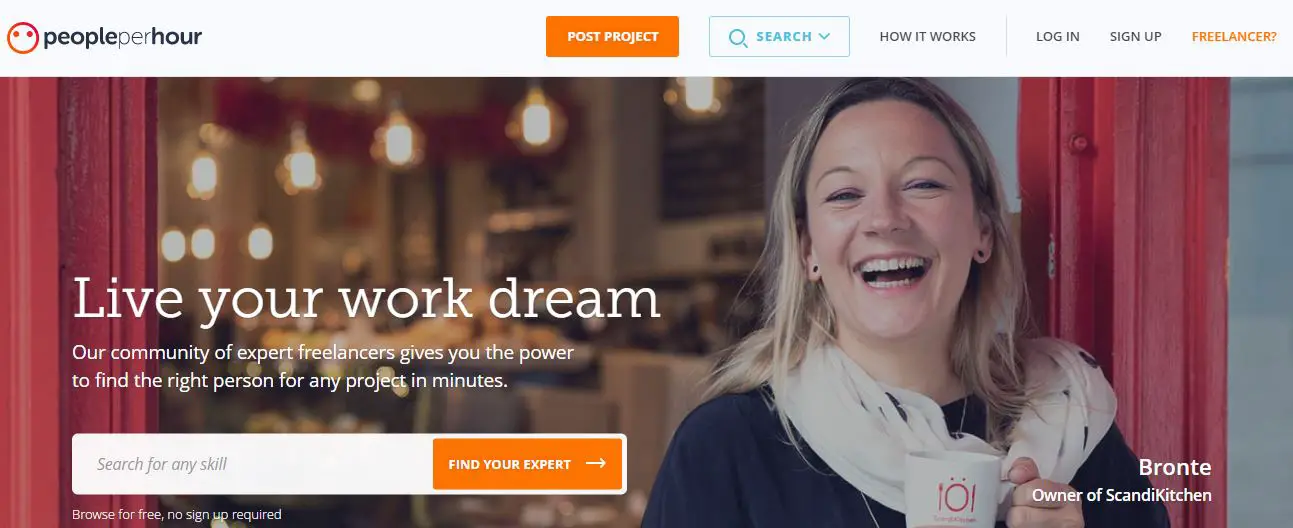 PeoplePerHour is an alternative to Upwork, Fiver, and similar sites. Within this website, freelancers are free to post their gigs and the amount they charge per hour.
They can also browse posted jobs and make bids on them, clearly stating how much they'd charge for the service.
Posting jobs and creating your profile on PPH is free. However, you will bear the costs of payment processing.
If you want your job listing to be featured, you'll be charged, but you will get a lot of quotes. You can manage all engagements, activities, and payments from your WorkStream page.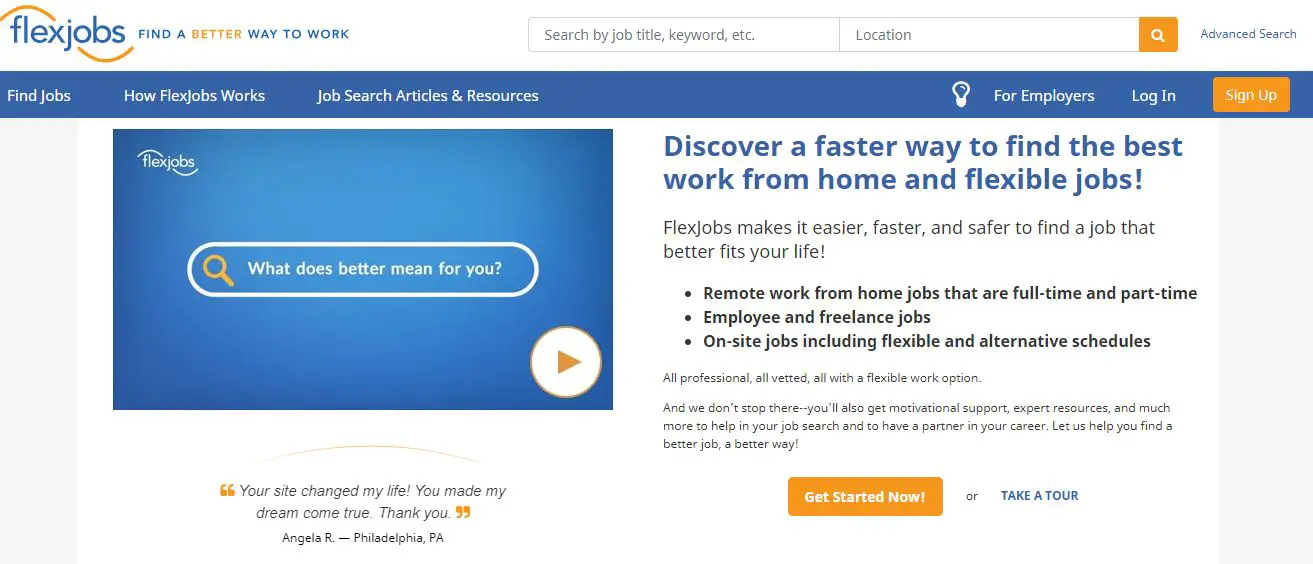 We'd be remiss if we didn't add FlexJobs to our list of sites like Upwork. FlexJobs is a great place for freelancers to get work, mainly because of the insane number of job listing they have on their website.
There's a category for everything, and they're not only limited to small jobs, either. You could get long-term, remote work on FlexJobs.
The jobs are pretty well-curated, and you don't have to fear scammers hiding among paying customers because the listings displayed have been researched before being posted.
However, access to their services isn't free. You're going to have to cough up a few dollars every month, but it's almost guaranteed that it'll be worth it.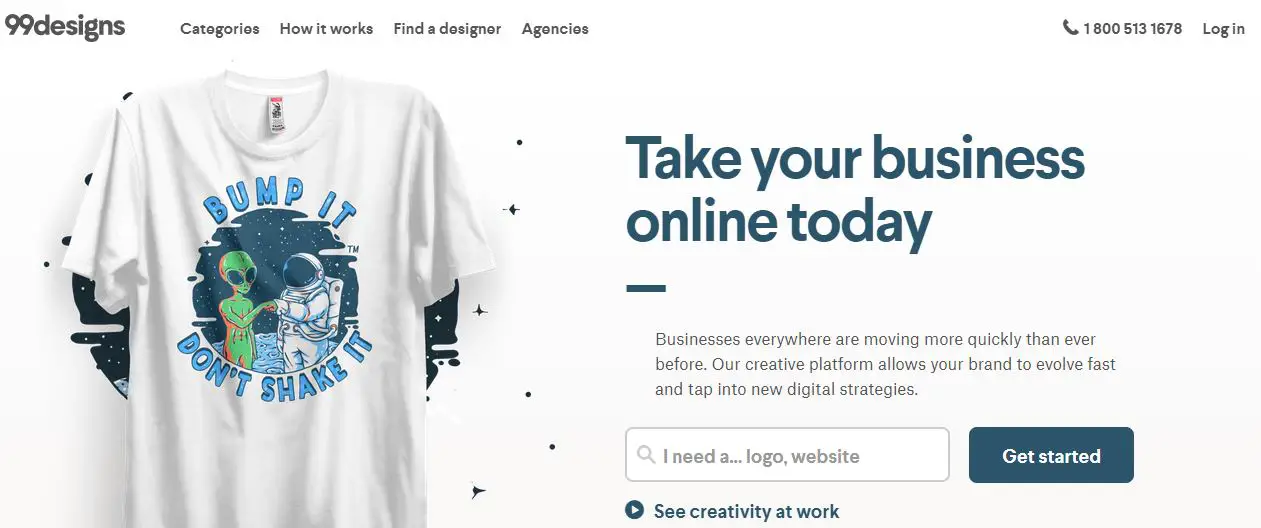 There are many sites like Upwork that have a fundamental difference. They only cater to a specific section of freelancers. 99designs, for example, is a marketplace for freelancers whose work is in design, to offer their services.
But the way their services are provided is a lot more creative compared to other similar sites.
Clients create competition and freelancers' strive against one another to win the contests. The winner or winners are chosen for the job. New freelancers can enter ten contests only or wait to be contacted for a job.
They also pay a 15% commission to 99designs out of their earnings — the percentage decreases as their level rises.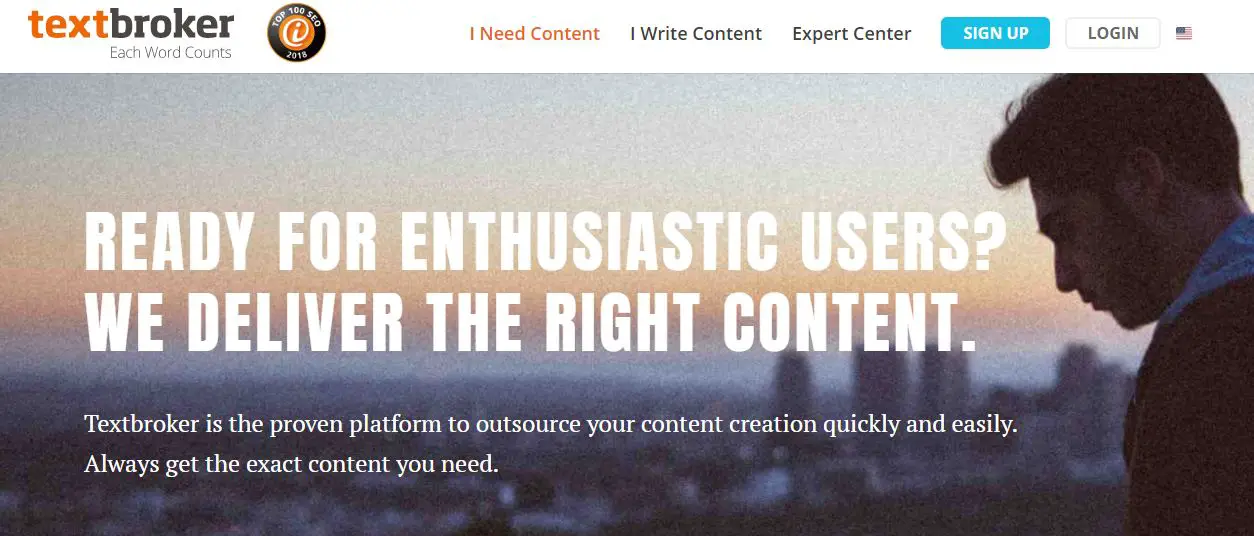 Textbroker offers freelance services but only in writing. Textbroker has structured its site like Upwork, by rating its writers. However, it's not the same.
To apply for work as a freelancer for Textbroker, you must submit a sample of your work to be graded from level one to five.
The higher your level, the more money you earn. Textbroker even has a whole set of options that allow the client to choose his writer, the delivery date, and whether or not, the whole process will be handled for him. For a fee, of course.
Service Scape is a site like Upwork, only much newer. With over eighty-six thousand registered clients, there is no shortage of work on this website.
You will have to provide and agree to several things before you can sign up as a freelancer under them, but they don't have strict acceptance guidelines.
ServiceScape has only a few categories; Writing, Editing, Graphic Design, and Translating. On ServiceScape, you don't bid. You simply create your profile, set your rates, and wait for companies to come to you.
This is easy, but maybe too easy. ServiceScape does have affiliations with large companies so, you probably will get a few jobs. But in return, you'll be charged 50% in commissions.
Not all freelancers work online, and TaskRabbit is a platform for those who use the internet to find jobs but actually use their hands, such as furniture makers, movers, handymen, etc.
TaskRabbit's jobs are geared towards finding someone near you to take care of something physical. This makes it distinctly different from sites like Upwork, but the setup is really similar.
People post jobs on the TaskRabbit app, and you're notified if one is near you. Payments are through the app as well, and their service fee is 15%
Clearly, Craigslist has gone way past the point of just being a place to get rid of things in the attic. Nowadays, people post all sorts of freelance ads on this website; you just need to be patient while looking.
Craigslist is especially great when you just want a quick job, but don't write it off as just a one-off. You might be able to meet up, work out a deal, set up a contract, and maybe turn it to a regular thing.
If you live in a town, try checking Craigslist for the nearest big city. You might get a few leads.

Codeable is a website that offers the services of the best WordPress developers to businesses that use it. Every service provided on Codeable needs to be as professional as possible, which is why Codeable only accepts the top 2% of its applicants.
To apply to this, Codeable says, you have to know you're one of the best. They handle everything else; customer acquisition, support, and billing. All you have to do is provide the skill and get paid. The best part is, it's the company that pays the service fee of 17.5%.
Conclusion
Upwork is an excellent website for freelancers, especially for beginners. But for some, it's time to move on to some better-paying pastures. Within the seventeen sites we've chosen, there's sure to be something for every freelancer, regardless of experience or location.
However, it's best if you took your time to check them out before jumping in. Most of the jobs on this list require an investment either in time or money, or both. So, look before you leap.