Recommended Tools for Blog and Online Business
You've got the perfect business idea, all is well but now your business needs a digital home. It needs a blog where you can respond to customers and show them what your business is about.
However, you don't want just any old blog, you want one that'll work for you and your customer base.
Building a blog might seem pretty easy but building a blog that'll bring in leads and increase engagement and sales requires a few tools.
With enough knowledge about all the resources needed to create the perfect blog, your online business could become even more profitable.
In this digital era, running an online business means understanding the intricacies that come with being digital.
It means understanding how Social Media scheduling services, Website/ Blog themes, Plugins, Automated Sales Funnels, and a host of other online business tools could grow your business and shape how it looks to the world.
Now let's look at the resources needed to help you build your business the right way, they've been arranged by tool category.
BLOG SETUP

When it comes to WordPress hosting, Bluehost is generally considered as a top-notch option.
Creating a new blog requires a lot but hosting is as important as can be for your blog and Bluehost has the seal of approval from bloggers around the world.
It has hosting plans from $3.95/month, average load time and uptime of 0.4secs, and 99.9% respectively. It also comes with a free custom domain name.
Here's a complete guide that shows you how to build a blog/website on WordPress using Bluehost.

Not entirely sold on Bluehost, HostGator is a close second option. Depending on what you need, HostGator might even be a better option for you.
They boast a very beginner-friendly interface and if you're trying to build a website you can utilize their in-house website builder.
WORDPRESS THEMES

A leading theme designer in the WordPress market, Thrive Themes plugins and themes are built mainly for bloggers or small business owners focused on generating leads and conversions.
With the introduction of products like Thrive Leads, Thrive Architect, Thrive Quiz Builder, Ultimatum, Thrive, Apprentice, Optimize, and many more, Thrive Themes is now a store of all the best WordPress plugins that could make your website more profitable and effective.

Elegant Themes
Elegant themes also known as Divi is an ultimate all in one site builder for WordPress. Divi is a complete design framework that you can use to design and customize your entire website from the ground up.
With Elegant Themes, you're not just getting a theme creator, you can increase your conversions with Divi split lead testing, promote your website on social media with Monarch social sharing and so much more.

Astra
With Astra's ginormous library of pre-built websites, you can decide to pick one of them instead of starting from ground zero while creating your website.
Built with SEO in mind, this theme is suitable for blogs, personal portfolio websites and business websites. Also, the Astra theme is free and works with other popular page builders like Elementor, Site Origin, and Divi to name a few.
LANDING PAGE/SALES FUNNEL

An all in one web design and digital marketing platform that helps users create and grow an online business.
With Builderall, you can build landing pages, run eCommerce stores, design and sell learning courses, run social media campaigns and ads, build websites and blogs, track analytics, build membership sites, create Sales funnel with ready-made templates and so much more.
If you wish to run your online business on a small budget and have most of the tools you need to automate your business within one platform, then Builderall may just be it for you.
You can read the complete Builderall 2020 review here.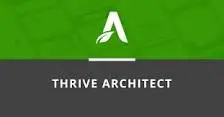 Is your website for business strongly conversion focused? If yes, then Thrive Architect is for you. Thrive Architect is a WordPress paid plugin and one of many of Thrive themes products.
Built with speed in mind, Thrive Architect helps you set up your business website as quickly as possible.
With over 300 conversion-focused landing page templates to choose from, pre-built conversion elements like testimonials and lead generation forms, and the instant drag and drop edit feature, your business website can be set up in minutes.
You can read our full Thrive Architect review here and also find out how to build landing pages with this plugin.

If you run an online business, you'll need to build an email list.
LeadPages is online software that helps to collect email addresses for your business.
The software provides templates that can be used to create lead magnets, register people into webinars, and create landing pages to help grow your email list.
AUTORESPONDERS AND EMAIL SERVICES
Disclosure: I'm an affiliate and earn a commission from Constant Contact if you make a purchase through my link. Thank you.
Constant contact is a beginner-friendly email marketing software and is our go-to tool when it comes to list building and setting up email marketing campaigns.
It's a tested and trusted platform that has been around for over two decades now and doesn't appear to be going anywhere anytime soon.
With constant contact, you can build a large email list and easily set up email marketing campaigns to promote affiliate offers or your products. You can learn how to create an email list using Constant Contact here.
An email marketing platform that lets you create an email list of clients, partners, and prospects to build a profitable customer base.
Getresponse helps you create and track email campaigns, create landing pages that convert, create newsletters to be sent to your mailing list, and helps create marketing automation to target individual customers with information of value for them.
You can learn how to create an email list using Getresponse here.
GRAMMAR & SPELLING CHECKER

Grammarly is arguably the best tool on the internet when it comes to writing flawless blog posts and articles.
With Grammarly, you can do a whole lot of things like compose clear and error-free content, check the tone of your message before uploading a post in order to create the right impression e.t.c.
Grammarly is simply the perfect tool for grammar and spelling checking and for delivering the best writing experience ever. You can check out the complete Grammarly review here.
E-BOOK CREATION

Designrr is a platform that supports a wide range of content and allows you to transform them into an e-book. For instance, you can easily convert your blog post, videos, PDFs, and podcast into e-books.
However, in case you don't have any of these, you can still take advantage of its inbuilt creator to get yourself an e-book.
All you have to do is select a source, then review the draft. Afterward, choose a template, finetune it, and then publish.
You can get the lifetime license for a one-time payment of just $27 by clicking here.
This platform allows you to create e-book without stress and in record time. It provides a fantastic range of templates and style layout. Also, you don't need to worry about page limitations.
Sqribble also has an easily understandable interface that's easy to use. And it provides you with your content without requiring you to write anything. Thanks to its 15 niche categories, you're most likely to find Sqribble useful regardless of your business.
Once you finish, you also get a commercial license to the e-book enabling you to keep the profits entirely. You can subscribe to the platform for $67.
You can read the complete Sqribble review of 2020 here.
SOCIAL MEDIA PLANNER

This platform is a media planner that's specially designed for Instagram and Pinterest. And it's a scheduling tool that allows you to maintain a high profile and grow your account.
You can use it to schedule photos, and videos post on Instagram. It also helps generate hashtags that fit your every post. You can then always post at the best times thanks to its SmartSchedule feature.
On Pinterest, you can create pins, and schedule them weeks ahead with Tailwind. You also get real-time analytics for all your pins and board. After your free trial, you can subscribe for as lows as $9.99.
This platform is a full-fledged social media marketing and management platform. With it, you can develop and save content for your social media accounts.
Then, you can easily schedule it for a particular time and date. You can also recycle your top contents with it.
Also, it has other great tools that allow you to brand your content and, as such, make it more appealing to your followers.
After your free trial, you can create a standard account for $49 per month. And with that, you can apply PromoRepublic to ten of your social media pages.
OUTSOURCING SERVICES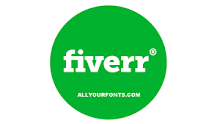 A global online marketplace for freelancers and as the name implies, you can get some simple tasks done for as little as $5.
Fiverr is a great place for you to find talented, experienced freelance help for your business. With over 10,000 registered freelancers, you can pretty much find help for whatever task you need to get done.
With very little risk involved, Fiverr is perfect for your outsourcing work as you can get both small and complex tasks done quickly for a reasonable fee.
ONLINE COURSES CREATION
Teachable
This is a platform that allows you to monetize your knowledge through online courses. Teachable provides a ready-made template that you can easily use.
Also, it allows you to customize your course so that it can reflect the business or individual involved. You can technically do this without a blog or website.
It also caters to other ambits of the process, such as pay-outs, affiliates, authors, and taxes, among others. All you need to is create the course.
To join, you can subscribe to its basic plan at $29 per month for one year.
Thinkific
This is another top platform that you can use to create then customize a course to your preference. You don't need a web host or blog; all you need to do is subscribe, edit your page, and upload your content.
Also, it's straightforward to use and navigate. And Thinkific supports a broad range of multimedia content such as videos and images. You can also utilize other functions such as survey, Typeform, Articulate, Captivate, and Quizzes.
After your free trial, you can get the basic plan around $49 per month. Thinkific also provides technical support and a 30-day money-back guarantee.
ANALYTICS/TRACKING
Google Analytics
Probably the most popular digital analytics software right now, Google Analytics is a web analytics service from Google that helps track and report website traffic.
With Google Analytics, you can study the bounce rate of your website, analyze new markets, examine trends, discover the source of your website traffic, identify keywords that drive visits to your website, and many more.
If you have a website and you don't use Google Analytics you should start immediately.
It's a very powerful tracking tool and it's free to use.
LINKS
This platform allows you to create a link and track every activity on the link. And it utilizes a cross-device tracking system so you can monitor your sales regardless of a change in device.
Beyond tracking, you can also use it to optimize your sales funnel thanks to its excellent data. It then offers cool features like click rotators, automatic "bot" filtering, and advanced retargeting.
Clickmagick has a 99.9999% uptime that guarantees your 24/7 use without any breakdown. It offers a 14-day free trial for new customers.
Pretty Link
This plugin allows you to shorten links, help track links from emails, and even post links on Twitter that come from your website's domain.
With Pretty Link, you can track the number of clicks per link, view click details (like IP address, remote host, browser, etc.), and name custom slugs for your URL.
Bitly
You want to shorten your links or track clicks, Bitly is the most popular URL link shortener for this.
Bitly can also be used to track clicks, check site referrals, and even get an idea of what geographical locations clicks are coming from.
LEGAL PAGES
Having trouble creating your own legal pages? There are free WordPress plugins that can help you create these important legal pages for your business website.
WP AUTOTERMS
The WP AutoTerms, previously known as the Auto Terms of Services and Privacy Policy is a plugin that helps you create the legal agreement needed for your WordPress website.
The plugin helps with legal requirements like the General Data Protection Regulation (GDPR) law for example.
The AutoTerms helps you create some of the legal pages your website needs like a Privacy Policy page or a Terms and Conditions page.
If you decide to hire a lawyer and create your legal pages yourself, you can also manage the pages using the WP AutoTerms.
It can also help you notify users when you update any of your legal pages and inform them that your website makes use of cookies.
Conclusion: As an entrepreneur, you need these tools and resources to build a successful online business.
Creating a blog or website that helps grow your brand is a pivotal part of being a business owner in the digital age, and with the help of the tools and the resources mentioned, you're well on your way to building that perfect blog for your business.