A Complete Beginners Guide On How To Start A Successful Blog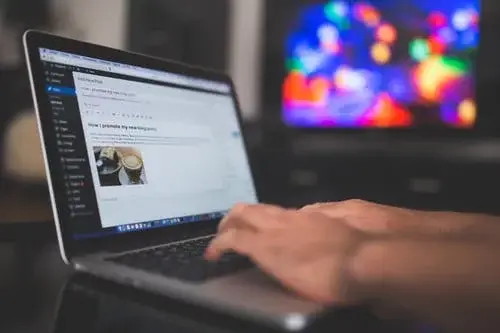 Getting a hang on how to start a successful blog can be one small step for success, then when the blog is up and running it could be one giant leap for business.
The internet has changed the way we traditionally do things, it has changed the way we think, the way we live, and the way we interact.
With the internet, you can share your ideas with billions of people around the world with little or no stress.
Through cyberspace, creative content can be shared with billions of people at the click of a button.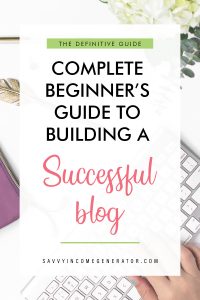 The question most cyberspace novices ask is "how can I be seen, how do I get people to see what I have to offer?" Perhaps they can also say, "I've got this great idea but I don't know how I can get it across to this audience type."
If you constantly ask these questions, then the best decision to take is to learn how to start a successful blog.
By starting a blog, you will be able to share your ideas, influence people, create new trends, and spark a mental revolution in the way people perceive the concept you're shining a light on.
Why It Makes a Whole Lot of Sense to Learn How to Start a Successful Blog:
For starters, you are treated as an authority figure because you have the resources your blog readers are looking for.
They have this perception that only successful people talk about challenges and proffer solutions.
If you have a business and you are looking to expand, you can easily automate your blog to serve your business.
By doing this you'll have a business synergy that permits you to take on other tasks while you rake in profits from your business.
By owning a blog you have the freedom to discuss and give your opinions about numerous topics to your blog readers
People become passionate and loyal to blogs.
I know someone who amasses a large blog following because people rely on every bit of information they get from her blog.
They trust her and they jump on whatever business offer she has because they deem it genuine.
If you can establish this level of trust to your blog readers, then you're on course for a huge reaping.
Through your blog you can give your personality, product or service the exposure it demands.
You can influence people's lives through your blog.
It could be by you fighting for a just cause, human rights, or whatever.
Through your blog, people will have a safe space to fall onto for inspiration.
Great minds think alike.
Once you own a blog and its tailored to a particular niche, you will find experts (who see you as a competition or friend) flocking around you.
This will help you build connections and broaden your business horizon.
In the end, owning a blog is a whole new level of fun.
You're going to learn tricks, see the world, meet people, and make new friends from your blog.
Before I go on, I want to ask you a few questions:
Do you think my blog makes sense?
Do you want to learn how to start a successful blog now?
If you own a blog, will you monetize it?
If your answer to these questions is YES, then let's get you to the next phase.
I will be teaching you the steps I took to create my blog, please feel free to follow the procedures in this guide to create your blog.
Before you learn how to start a successful blog, please note that the internet is a huge resource bank for blog creation.
There are so many tools like this "tutorial" or "YouTube Videos" you can learn from to create your blog.
Please be advised that this guide highlights the BEST way to create your BLOG.
Through my experience, I have discovered that the best platform to create a successful blog on is WordPress.org.
Some might say "WordPress.com is the best platform," please heed my advice and use the former.
There's a huge difference between both domains and I will highlight what they are.
WordPress.org & WordPress.com (differences)
Through WordPress.org people who wish to start a successful blog can self-host their blogs.
What do I mean by self-host? By self-hosting your blog you can choose your domain and host.
Every content you put into the WordPress.org platform is yours.
Pros
Monetized .org blogs are given high priority status by blog readers
Affiliate networks give more consideration to

WordPress.org

websites and accept their requests against people who own WordPress.com blogs
You don't run the risk of losing your blog abruptly
Cons
WordPress.org is not a free blog platform
One major disadvantage of WordPress.com is that you do not have rights to the content you post on the platform and you will be issued a sub-domain rather than a proper domain.
You run the risk of losing a blog on the WordPress.com platform and this can cause great harm to your business.
I had this experience in the past, I lost a WordPress.com hosted blog, and it took me some time to recover from the loss.
Pros
WordPress.com is a free blog platform
Cons
Monetized WordPress.com blogs are not given high priority status by blog readers
Affiliate websites give less consideration to WordPress.com blogs and frequently reject their application requests
You run the risk of losing your blog abruptly
Expatriate advisory: "Under no circumstance should you get a free blog" if your goal is to have a successfully monetized blog.
If you do this, you won't like the results later on.
Spend some cash, make that small investment and reap the rewards in a not so distant future.
What Is WordPress?
There are numerous blog platforms on the internet like Blogger.com, Tumblr, Wix or Weebly, these are great but I will show you why you should choose WordPress.
WordPress is an online website development company that provides a platform for people to build blogs or websites and also create and manage content within their blogs or website.
Users of WordPress enjoy an intuitive user interface and they can easily customize their blog appearance through theme customization.
WordPress, unlike other platforms, offers its users numerous plugins to choose from to enhance the outlook of their websites.
They also run updates for existing plugins and release new plugins for their users.
Verdict: Considering the little details I outlined here, WordPress is the best platform for building blogs.
Draw your conclusion, after reading all these details do you think it's the best website for you?
If major private brands use WordPress, then what's your excuse?
This brings us to how to build your WordPress blog.
How To Build Your WordPress Blog
So let's get right to the steps you need to take in order to set up your WordPress blog.
1. How To Choose A Domain Name
Before you go about the business of creating your domain name, you need to understand what a domain name is.
A domain is a name you will ascribe to your website.
If you want to learn how to start a successful blog this is the first thing you need to learn.
For instance, savvyincomegenerator.com is a website or domain name.
When choosing the name of your domain please consider the following factors
Don't create a long domain name
Domain names should be something that people can have in their memory e.g www.xyz.org
It should portray what your brand stands for
It should be spellable
Ensure that you research the availability of the domain name on social media. You can use Namecheckr to run this search query, this is useful if you want to expand your audience to social media
There are many name generating tools that you can use to generate domain names for your brand if you're experiencing trouble in creating a domain name for your brand.
They are:
2. How To Choose a Domain Extension
After choosing a domain name, the next step is to choose a domain extension.
Tons of extensions are different from the .com extension that you can choose from.
Some of them are:
.tv
.co
.blog
.xyz
.net
.online
.info
These extensions have become very popular with blog creators and there is no rule mandating you to stick with the traditional .com extension.
Through the above-listed domain extensions, you can create a more engaging domain name that will command respect and fascinate your audience.
Once you visit the Bluehost site, this is the first page you will see.
Enter the domain and check for its availability.
3. How To Set Up Web Hosting
So you have chosen your domain name and domain extension and you're eager to run a successful business on your website.
The next step is for you to pay for the domain hosting and name.
Please note: This is an important detail you must pay attention to when learning how to start a successful blog.
What is hosting?
Hosting is the torque that drives a blog or website.
Think of it like a child learning to walk on his feet.
If the child's feet are shaky, the child will trip over and fall, but if the feet are rock solid, that child will conquer the world.
Bluehost is a very good web hosting platform.
Disclosure: I'm an affiliate and earn a commission from Bluehost if you make a purchase through my link. Thank you.
They have great technical support and they patiently walk you through the ropes of hosting your domain.
Here are the procedures you need to follow to host your domain on Bluehost.
Please click here to be redirected to the Bluehost Home Page
When the Home Page opens, click the "Get Started Now" Call-to-action button in green color.
Once you click the button this page will appear
Choose your preferred payment plan.
For the sake of this tutorial, we will be going for the basic plan and If you're going for the basic plan price of $3.95 per month, you can spread out the purchase over 36 months and make full payment of $142.20 (it's cheaper this way) or go for a one year plan which costs $71.40.
4. How To Check The Availability of Your Domain Name
Website domain providers consistently run name availability checks for clients.
To check if your preferred domain is available, please input the domain name into the box with the description "Create a new domain" then click "Next."
5. How To Purchase Your Domain Hosting Plan
Once you click the "Next Button" a page for you to input your contact information and selecting the duration of your price plan will appear.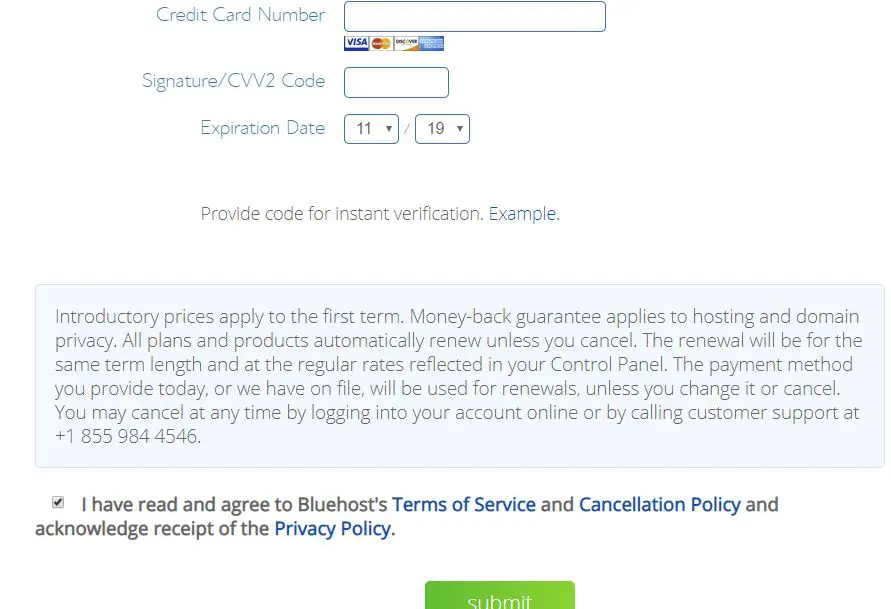 The next step is a prompt for you to input your payment details, ensure that you read the Privacy Policy and Terms & Conditions, then click "Submit."
Once you have completed the purchase of your hosting, you will receive an email notification from Bluehost with your billing & account details.
Now your account is live! You are ready to conquer the terrain and rule your world. It's time for you to slay some dragons!
6. How To Install WordPress
Now that you have successfully purchased your site, the next step is to download and Install WordPress to your device.
The next requirement after purchasing your web hosting and domain is for you to log in.
To log in, you're required to choose a password for your new Bluehost account.
After you have created the password, you're free to Login and explore your domain. When you log in to your Bluehost account, you will find the page below.
Click "Skip this step" and you will find other pages requesting to help you set up your site. Continue clicking on "Skip this step" and WordPress will be automatically downloaded for you when you get to the final step.
7. Visit Your WordPress Dashboard
After WordPress has been automatically downloaded for you, you can log in to your WordPress account and customize your site. To do that, click on the WordPress tab.
Doing that will automatically connect you to your WordPress dashboard from your Bluehost account.
8. Choose A WordPress Theme
Choosing your WordPress theme is pretty basic so you should not spend too much time trying to get a hang of it.
By default, the latest free theme on WordPress would already be installed and activated for you.
The theme you choose to use on your blog matters a lot and none of the free themes on WordPress is good enough for you to customize your site.
To conduct theme installation move your cursor to "Appearance" then select the "Themes" prompt.
Thrive themes has an array of high definition premium WordPress themes that you can choose from. You will be provided with the installation guide in your Thrive themes account which is quite a simple process.
9. Building and Launching Your Blog
This isn't hard. Once you're done with customizing your account, the next step is to launch it for people to experience what you have to offer.
Remember, first impressions are lasting impressions.
10. So What Is The Next Step?
So your blog is live now and you're wondering what the next step is? It's pretty simple.
If you recently purchased a space for a grocery store, won't the next step be filling up the store's shelves with groceries? Yes, it sure is.
The next step to take is to plump up your blog with content and topics that are relevant to your brand and you can participate in some online classes to learn more on how to start a successful blog and how you can monetize your blog.
Wealthy Affiliate is one of such training program I highly recommend and you can get started for free.
You can also read my blog post on amateur bloggers and learn how to avoid some costly beginners mistakes.
Conclusion
If you own a business that provides unique products and services, and you're looking to expand your audience, then starting a blog is the smallest or largest step you can take for the success of your business.
People who run successful business blog niches are often seen as authority figures.
People who have questions about their business models frequently seek guidance from successful blog owners, on how they can solve the problems and challenges they are faced with, in their businesses.
They do this because they perceive that the blog owners they're seeking guidance from have successfully gone through these challenges and they can proffer solutions to them.
At the onset, I had no reason for starting this blog, all I wanted to do was to share my life challenges and how I solved them.
I never knew that my blog would turn out to be an experienced resource for people seeking solutions to their daily challenges.
So you might ask yourself, "does it make sense to own a blog" or you might say, "I don't think I can gain anything from owning a blog."
Wrong! Owning a blog is the leap of faith your business needs, it makes a whole lot of sense.