With CBD becoming more well-known as the days go by, the cannabidiol industry is booming.
It's been estimated that CBD sales in the U.S alone will hit $1.8 billion by 2022.
And the CBD industry isn't just for growers, manufacturers, and sellers.
You can take a bite out of the CBD cake as well, by merely promoting CBD products.
The positive effects of CBD products are already well established, and it's already known to have some medical benefits.
However, finding a good CBD brand can be extremely difficult because there are so many around with different THC measurements.
That's where you come in.
When you join CBD affiliate programs, you recommend a CBD product on your blog, landing page, social media, etc.
In return, whenever a product is bought through your affiliate link, you get a percentage of the profits.
There are several affiliate programs available nowadays, but we've compiled the best of them right here. Dive in!
9 Best CBD Affiliate Programs To Make Money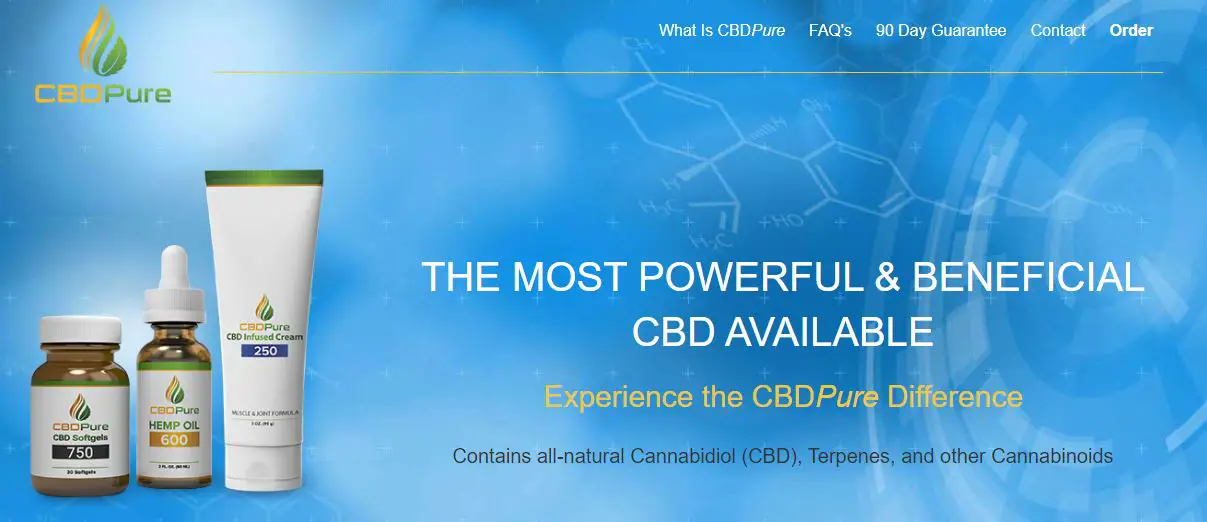 CBDPure is a reputable brand in the CBD industry.
They've been in operation for a long time and are well-known for delivering quality products.
They have a good variety – selling oils, soft gels, CBD for pets, and creams.
Their goods are made from an organically-grown hemp plant in Colorado and go through vigorous testing to ensure the best quality.
Their CBD affiliate program offers 40% commissions on retail sales for all of their products, and they pay promptly on the 7th of every month.
According to them, most customers spend an average of $120, so that could mean $50+ for every sale you make.
CBDPure's cookies last 90 days.
These cookies track customers that visited and bought products through your affiliate link.
If they buy again within 90 days, you'll still get a commission.
Commission Rate: 40%
Payment Period:
Products: Oil, creams, pet products, soft gels.
Cookie Duration: 90 days.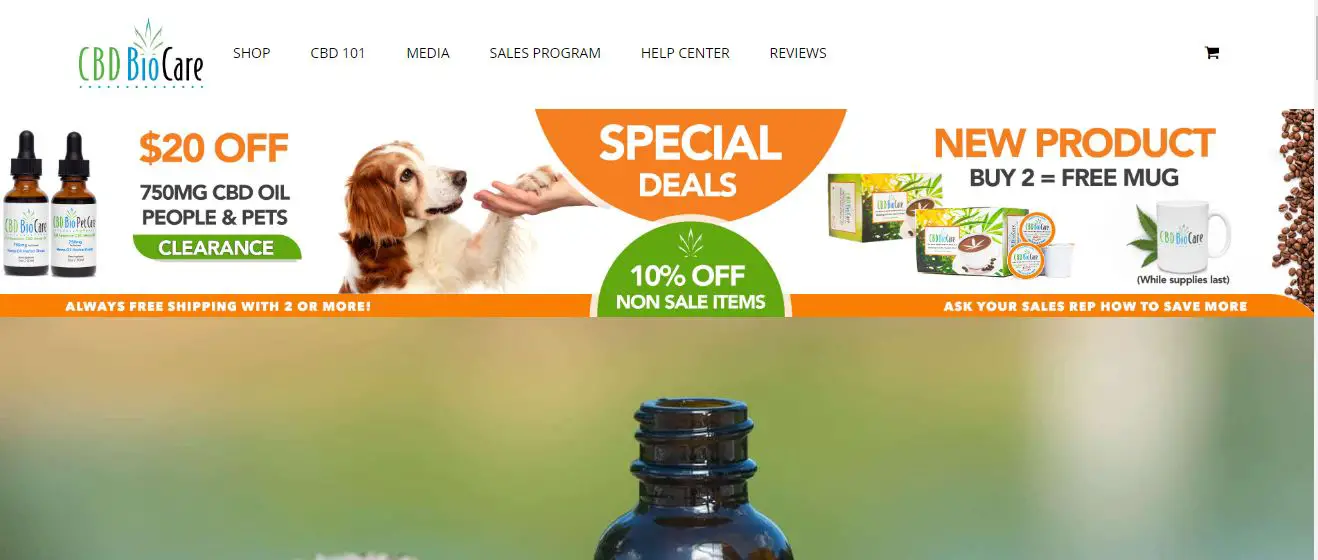 CBD BioCare is a company that specializes in a rather rare form of CBD – skincare products.
Their products include CBD oils, creams, gummies, facial cleansing scrubs, anti-aging moisturizers, prebiotic spray, and others.
These products are raised and processed organically in the US.
They've also been tested to ensure that they're safe for their specific uses.
This company's CBD affiliate program offers a tiered commission.
You can make up to 40% commission with them, but it's a cumulative effort.
However, your sales will be compounded, so we expect that it won't take long before you begin earning 40% on every purchase.
You'll be trained as a CBD BioCare representative, but you'll be allowed to control your schedule.
You'll also be provided with marketing materials like videos and images to boost your promotion.
Also, you can have a CBD affiliate network because when someone becomes a sales representative for CBD BioCare or buys wholesale because of you, you get 10% of their sales.
Commission Rate: Up to 40%
Payment Period: Bi-monthly.
Products: Oils, creams, scrubs, gummies, moisturizers.
Cookie Duration: Six months.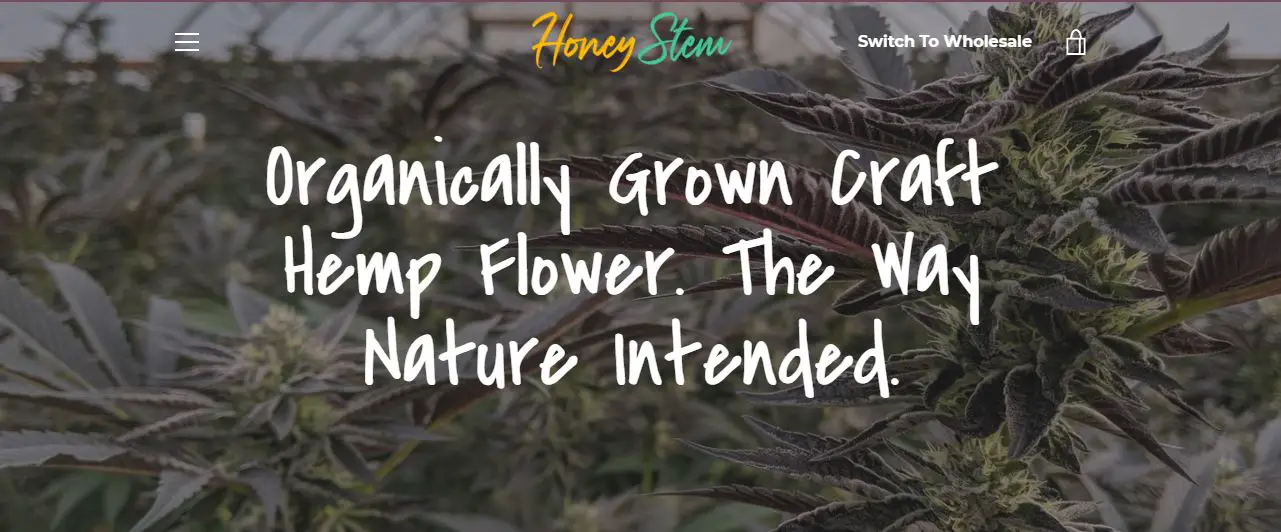 Honey Stem is a fast-growing company that caters to a particular selection of CBD users.
They offer CBD products up for sale but not as oils or tinctures or creams.
They make CBD rolls and sell CBD flowers for those who'd prefer to puff their treatment.
Their products have flavors such as grape, coconut, pineapple, and pine, so they're quite unique.
Honey Stem offers quite a large commission for now.
They give 50% commission on every sale.
And, because they're growing a reputation for being not just CBD sellers but educators, as well, you can make quite a lot with them.
Their CBD affiliate program educates their representatives by giving them compulsory training before they're allowed to promote Honey Stem's goods.
Commission Rate: 50%
Payment Period:
Products: Pre-rolls, flowers.
Cookie Duration: 30 days.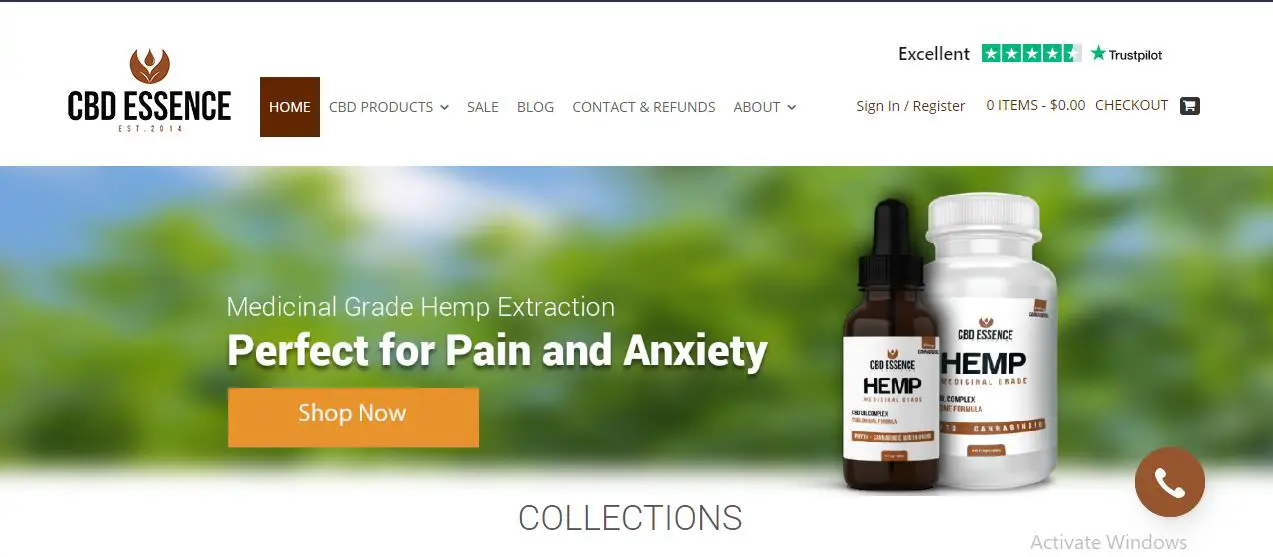 CBD Essence offers a huge range of products.
They sell almost everything CBD-related. Oils, tinctures, creams, capsules, edibles, pet products, pastes, vape liquids, etc.
Along with selling a variety of CBD products, their goods are also grown organically, extracted thoroughly, manufactured properly, and tested carefully.
They have great reviews from several customers and are well-known to be a brand that doesn't cut corners.
They offer a 20%-40% commission fee for their CBD affiliate marketing program.
Their sign-up process is extremely detailed, but it doesn't take a lot of time.
Their cookies last up to six months, so you can still be getting paid for a customer that you introduced half a year ago.
Commission Rate: 20%-40%
Payment Period:
Products: Oils, creams, tinctures, capsules, edibles, pet products, pastes, vape liquids, etc.
Cookie Duration: Six months.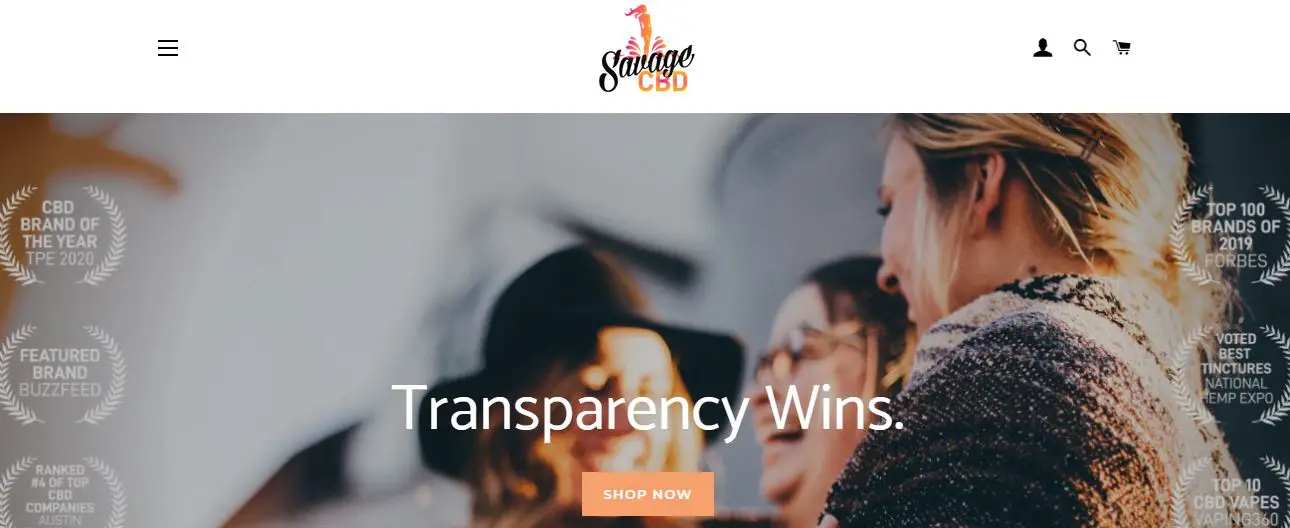 Savage CBD has built its way up from a vape shop to a reputable CBD manufacturer and distributor.
Savage CBD is well known for having a user-friendly website, and providing all-natural, quality alternatives to their customers.
They also sell at great prices and can sell both wholesale and retail.
They offer various products, including oils, tinctures, pet treats, edibles, drink mixes, vape juice, and disposable pens and cartridges.
Savage CBD is willing to pay members of their affiliate program a 35% commission on each product sold through their links.
Members of this CBD affiliate program are allowed to use Savage CBD's marketing material and may have to have a PayPal account to receive commissions.
You can request a closer payout, but it has to be at least seven days after the sale.
Active affiliates will also get special prices on the products.
Commission Rate: 35%
Payment Period: Every 30 days
Products: Oils, tinctures, pet treats, edibles, drink mixes, vape juice, and disposable pens and cartridges.
Cookie Duration: 90 days.
When it comes to the pet CBD industry, HempMy Pet is one of the leaders.
They're a company that's dedicated to being the most trusted provider of CBD pet products.
To this end, they claim to use only the highest grade of ingredients with quality for humans.
They even have studies done to prove that their CBD products are effective in treating pain for osteoarthritic dogs.
They have oils, tinctures, and dog treats, with some infused with carrier oils like coconut and olive.
HempMy Pet offers a 30% commission for members of their CBD affiliate program.
To make it even easier for affiliates to convert views to sales, they offer free shipping to all states in the US.
An amazing lure for pet owners within the United States.
Signing up takes less than ten minutes, and you can still earn commissions from customers you introduced for 90 days.
Commission Rate: 30%
Payment Period: Monthly
Products: Oils, tinctures, and dog treats.
Cookie Duration: 90 days.
Specktra is not your average CBD manufacturer/seller.
Their products are made with innovative formulas and the most natural ingredients to make sure they do what they're created to do. Specktra is more focused on pain relief and inducing better sleep and inner calm.
To do this, they sell waterproof CBD transdermal patches, vape liquids, and tinctures.
Specktra is so focused on achieving customer satisfaction through their products that they offer a no-questions-asked refund policy.
Specktra offers a 30% commission for affiliates and helps you market as well.
They launch promotions and supply your content so you can promote them as much as possible.
They also let you give a little incentive to your audience by allowing you to set up a discount link offering 15% off.  However, you will be required to have a PayPal account to receive your commission.
Commission Rate: 30%
Payment Period:
Products: Transdermal patches, tinctures, and vape liquids.
Cookie Duration: 30 days.

PuraHemp is another innovative CBD company.
PuraHemp's mission is to promote its client's well-being by creating original, medical-grade cannabidiol products and treatments.
As far as we can see, they're well on their way to doing that.
They produce CBD oils, capsules, and pet products, but they also produce CBD-infused medicine.
They have CBD capsules for energy, immune system support, cholesterol support, appetite suppressants, testosterone boosters, and vitamin C supplements.
Affiliate members for PuraHemp will be paid 30% on all sales.
The company also makes selling a lot easier by offering incentives for the audience.
First-time buyers from affiliate members get a 10% discount.
Plus, shipping is free, no matter the location or what the customer bought.
PuraHemp's affiliates don't need to wait a month to get paid if they don't wish to. If you have made up to $100, you can get paid bi-weekly.
Commission Rate: 30%
Payment Period: It varies.
Products: Oils, capsules, pet products, and nutraceuticals.
Cookie Duration: 60 days.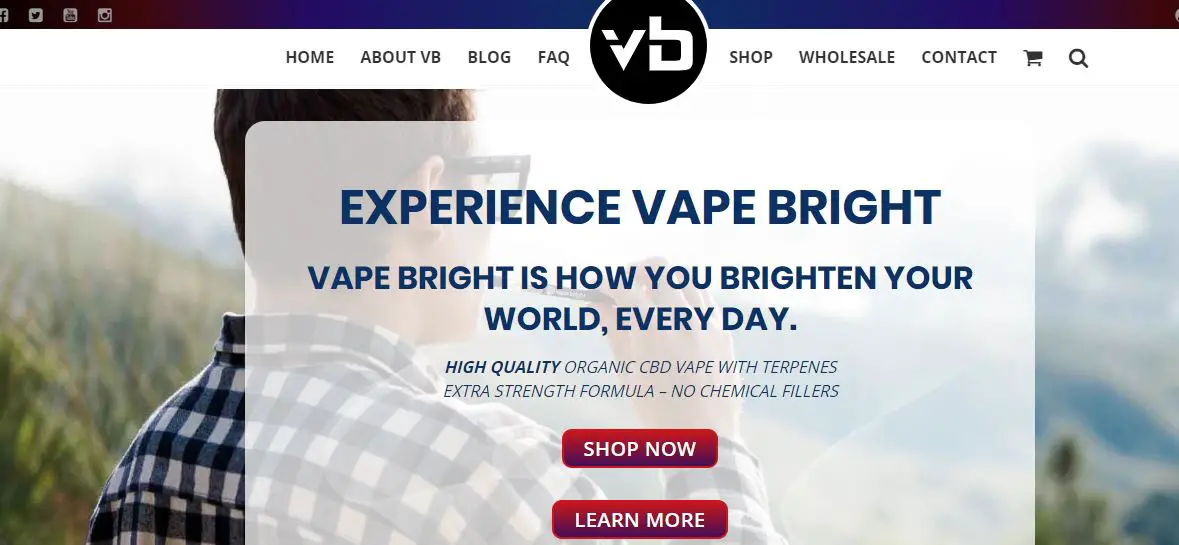 Vape Bright is one of the more recognized companies in the CBD industry.
As their name implies, they're more focused on manufacturing and selling CBD vape products.
Their mission is to spread knowledge about the healing power of CBD oil, and they're fulfilling it by having some of the most original products on the CBD vape scene.
Their products are materials for vaping, e.g., cartridges, batteries, and chargers, but with CBD in place of vape liquid.
Vape Bright's affiliate members get 30% of all new customer sales and 20% of all returning customer sales within 30 days.
Filling out the form is easy but detailed.
You will be required to fill in your primary and secondary sources of traffic.
These are the sites where you'll be promoting Vape Bright.
Commission Rate: 20%-30%
Payment Period:
Products: Cartridges, batteries, and chargers.
Cookie Duration: 30 days.
 Conclusion
As more and more people try out CBD and notice its medicinal power, the cannabidiol industry continues to expand.
As CBD can be manufactured in many forms, there are jobs for everyone within this industry.
CBD affiliate programs are a pure and easy way to make some extra cash, so grab the chance while you can.