You may be a big fan of gaming, but have you ever thought of monetizing this hobby?
If you have ever wondered how you could get paid for your gaming hobby, then this may be it for you.
With affiliate programs, there are unending levels to it.
This article has a list of top gaming affiliate programs you can sign up for, and I will also enlighten you on how best to go about making residual income from these programs.
What Are Gaming Affiliate Programs?
The gaming niche is an affiliate marketing niche that focuses on the promotion of video games and video game products.
This niche pretty much works like any other type of affiliate marketing niche, though its promotion might be a little different from the promotion of other affiliate programs.
Gaming is such a big deal at the moment, and there are tons of affiliate programs out there, that anyone who is interested in making money while gaming, can sign up for.
The Pros and Cons of Joining a Gaming Affiliate Program
Pros
It is an enjoyable way of making money. In my book, it is one way to make money doing nothing, as it doesn't feel one bit like a job.
The commissions aren't bad. I mean, with the gaming industry being predicted to be worth over $300 billion in a few years, you can be sure that gaming companies would pay top dollar to have you promote their products.
It is easy to promote. You don't have to do too much in terms of promoting.
Cons
In regards to the cons of joining a gaming affiliate program, I can only think of one.
The one big limitation. If you aren't a gamer, then I don't think you would enjoy the gaming affiliate marketing niche, or if you would be able to promote the products adequately.
Top List of Gaming Affiliate Programs You Can Start Off With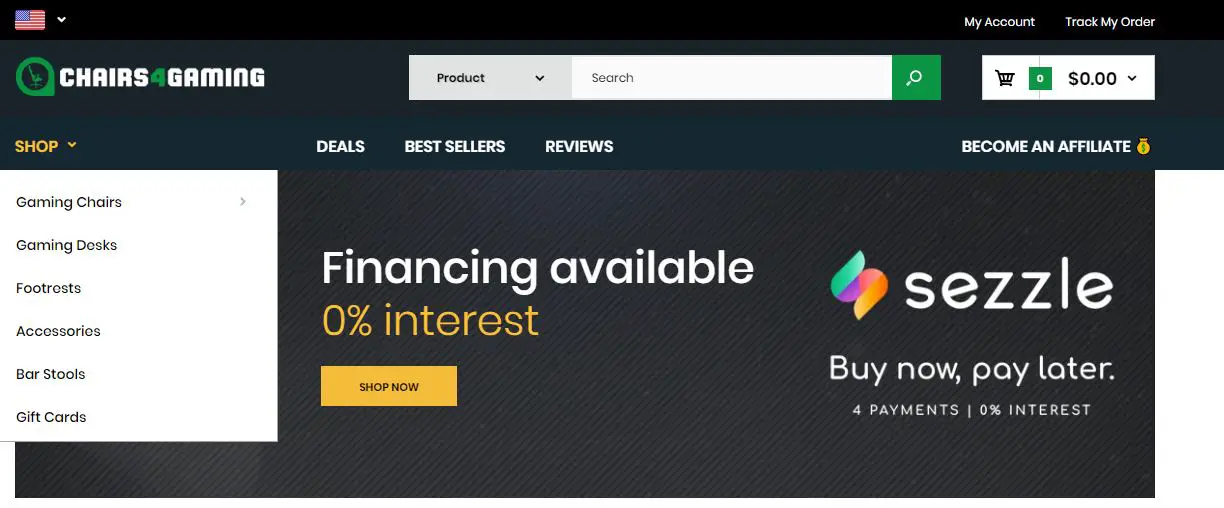 Remember when we talked about promoting gaming products as a way to make money with a gaming affiliate program? Well, okay, this is one good example.
The chairs4gaming company is a reseller of some of the top quality gaming chairs out on the market.
They don't just buy and resell these high-quality chairs, but they source for these gaming chairs directly from their manufactures.
They also offer free shipping both in the US and in Canada.
Their affiliate program is an easy one to join, and once you hit that submit button on your form, you are accepted right away.
Their commissions aren't bad also, as you get 10% of every sale you help them make.
They also have other earnings benefits, as their earnings structure is in tiers, where you climb to the next level based on how good your sales are.
It is important to note that the commissions here are only paid for completed sales.
The earning structure of this gaming affiliate program looks something like this:
Make your first sale- level one
Here, you receive a custom affiliate link, finished off with a partner image, and a discount code to offer your audience, as a further incentive to get them to make a purchase.
This is also in addition to your 10% commission on the sale of the one chair.
Make three sales- level 2
At this level, you are offered a free gaming footrest in addition to your 10% on all three sales you have made. also, you get to pick the footrest you want (pretty neat, yeah?)
Make five sales- level 3
At this level, you would be offered a $150 credit score, paired with a $100 PayPal bonus.
At this point also, you would have access to more rewards and special offers, and more so as you make more sales for the affiliate program.
All this is in addition to the 10% bonus on all five sales.
Another thing to note is that you won't be entitled to any of these commissions and bonuses during black Friday and Cyber Monday sales.
All purchases must be made via your affiliate link, or else, it won't count.
Also, you can also earn a commission when a buyer uses your special discount code at the check-out point.
Need a highlight of reasons to try out this gaming affiliate program?
You do not need to pine for your application to get approved; it does immediately
The commission rates and incentives are attractive
You have access to high-quality products for your promotions.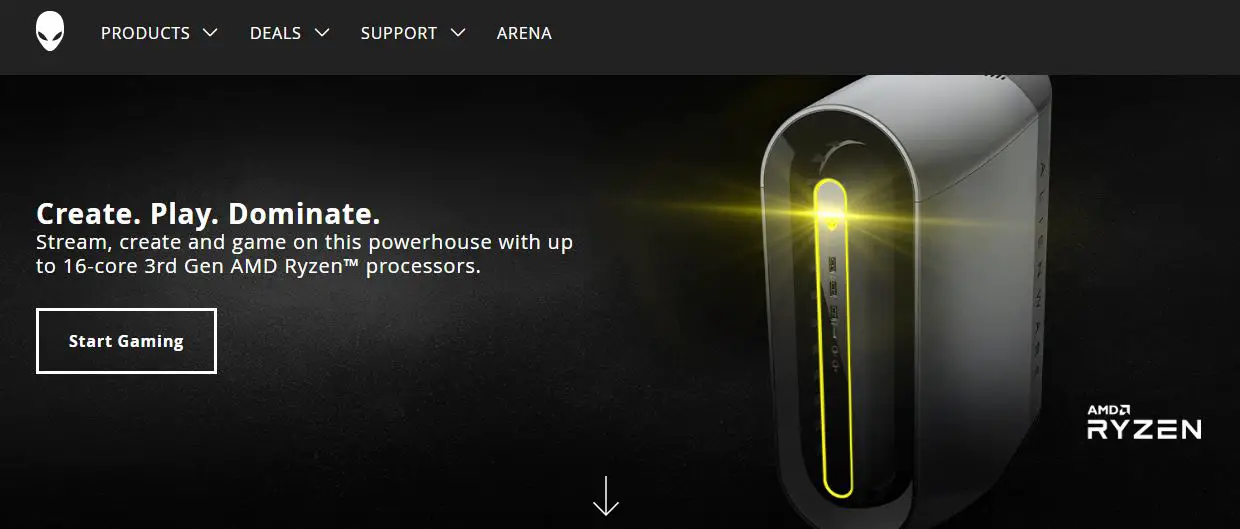 The Alienware gaming company may be known for their cutting edge/superior quality game consoles, that takes the gaming process to a whole new level of amazing, but they are definitely also known for their excellent Pc gaming affiliate program.
Most people look at their affiliate commission percentages of between 1% to 6%, and think, "oh, that's not a lot".
But, if you really think about it, you would agree with me that those percentages aren't really small when you consider the pricing of their gaming consoles.
The Alienware gaming console can be as low as $899, and get as high as $8500, and when you calculate 6% of those amounts, you should be making nothing less than $53.94, to as high as $510.
I don't know about you, but those figures don't look bad from where I am standing.
Also, signing up with these kings and connoisseurs of portable gaming is quite easy and straight to the point.
Because the company got acquired sometime in the early 2000s by the dell company, you can only sign up for this affiliate program by signing up for the dell affiliate program.
You can sign up for the Dell affiliate program on Viglink.
3. leprestore gaming affiliate program

Didn't think that game character boosting was a big deal? well, think again, as there are more than a handful of boosting service companies, and affiliate programs centered on just that.
Leprestore is one of those gaming companies, that offers this service, and also have an affiliate program that all true gamers can sign up for, promote, and earn a steady income from.
Why I said true gamers for this affiliate program, is because, before you would be able to promote, and convince people to click through your affiliate link, and make a boosting purchase, you have to understand the lingo, and what gaming boosting entails, to be able to communicate this offer to your audience effectively.
The promotion would typically take place on your gaming blog, so if you do not have a great passion for gaming, your promotional endeavors might fall through the cracks.
A leprestore gaming affiliate would typically make $9 per sale, which is about 10% of the purchase amount.
Why this is a good affiliate program to sign up for, is that the leprestore gaming company are very good at what they do.
And once you are able to get a person to sign up for the service, and be impressed by the service they get from leprestore (which is typically the case), you can be sure that they would definitely make another purchase in no distant future.
When you join the GameFly affiliate program, you are given access to a wide range of top-quality gaming products to promote.
One of the reasons why this affiliate program is all the rave is because there is an option to receive a $15 commission for everyone who signs up for a free trial via your affiliate link.
Also, affiliates are known to receive up to 10% commission splits for both new and used gaming console categories.
Also, keep in mind that all the purchases made via your affiliate links earn you a direct commission.
My favorite part of this gaming affiliate program is that it is open to people in every country all over the world.
All you need is to be sure that you would be able to promote their products, and that's it!
Oh, and also, you would have to sign up for a Viglink or CJ affiliate (commission junction) account, to be able to gain access to the GameFly affiliate program.
I am not sure commission junction has a country limitation for its sign-ups, you can do a little research to be sure, but to the best of my knowledge, Viglink has none. And approval to the program and other affiliate programs Viglink affiliate network is in partnership with are often automatic.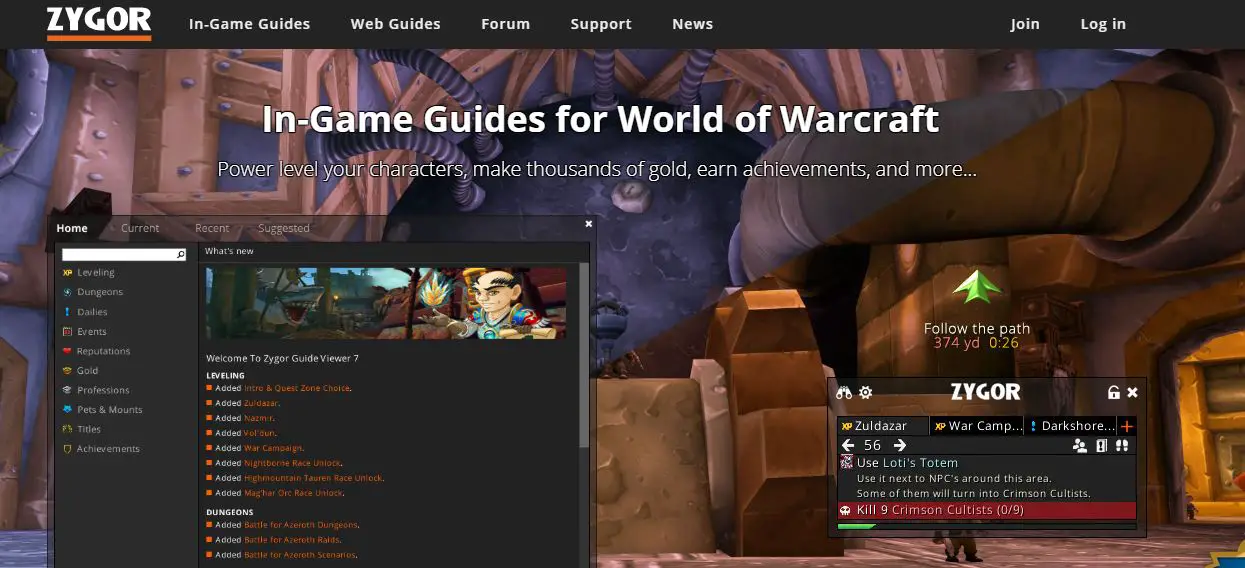 There are a number of ways you can get access to the Zygor guide affiliate program which includes signing up for a Viglink, ShareAsale, Flexoffers, or Skimlinks account.
Zygor guide LLC is one of those well-known gaming companies, and their affiliate program is just as well known for its high commission rates.
Those you refer to the platform have to purchase all their six gaming guides for you to earn a direct $155 commission.
But, the above doesn't mean that there aren't other ways to earn commissions on the platform.
If you aren't able to get people to buy all six gaming guides, you can also earn 50% on each sale you make for the program.
Also, these gaming guides might not be too hard to promote, as some of them are for well-known games like elder scrolls online and world of Warcraft.
Because these games are so popular and sought after, it would be easier to make a good number of sales, and earn a good amount in commissions.
If you know your way about pitching gaming products to an audience, then this should be an excellent platform for you to sign up to.
6. Gamepal gaming affiliate program
Before we even get into it, shall I blow your mind, dear kind sir/ma? yeah? okay.
With the Gamepal affiliate program, the commission split is a whopping 25% on every sale you make for Gamepal as an affiliate.
Once the purchase is made via your affiliate link, you get 25%!
When compared to other gaming affiliate programs, this is one of the highest commission percentages I have come across.
Another reason why this gaming affiliate program is an excellent one to sign up to, is that the gaming company is quite a popular one; hence it would be easy to promote to your audience, and ultimately get high conversion rates.
Also, no matter your country, you are eligible to become an affiliate of this gaming affiliate program.
Now that we have furnished you with all the positives of this gaming affiliate program, let us talk about the one negative.
When you get to the Gamepal gaming affiliate program dashboard, you might have some difficulty with navigating, and making the most out of it.
Though the user experience might be pure crap, but the high commission percentages should help soften the blow on some level.
Most gaming affiliate programs would offer you a website cookie service of just a few weeks, but with the Gamepal gaming affiliate program, it allows this cookie service for a whole six months!
I don't know about you, but the positives greatly outweigh the negative.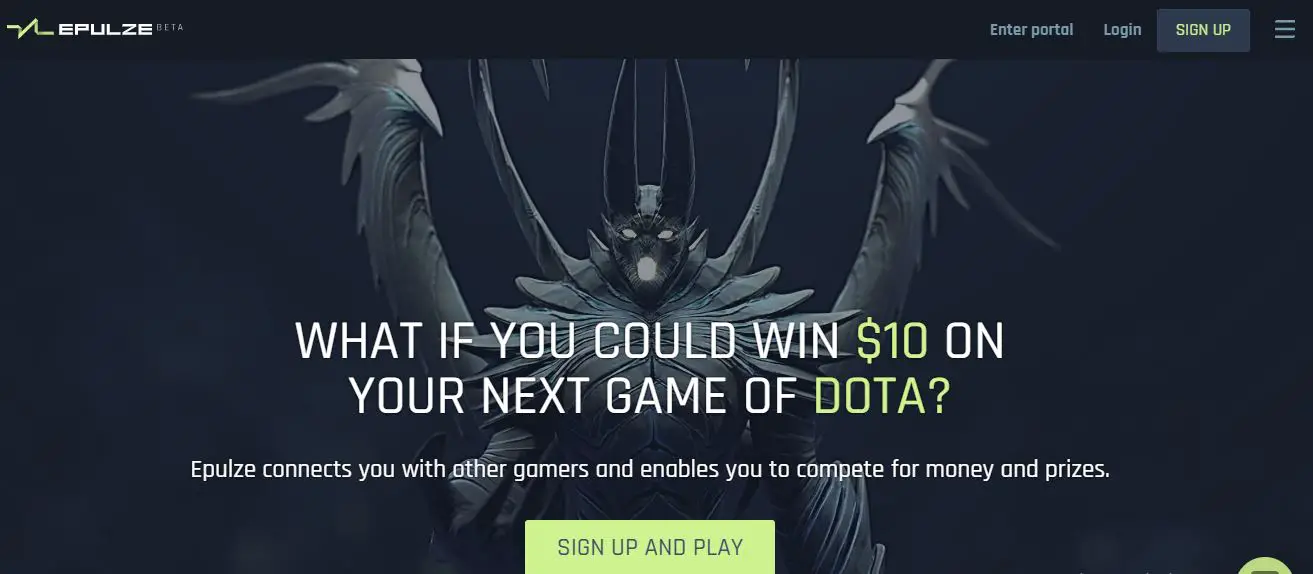 When it comes to Esports affiliate programs, Epulze is one of the more popular and lucrative ones.
Epulze is an online gaming enterprise that is way high up there when it comes to Esports.
Here, online gamers are connected, and allowed to compete virtually, with the grand prize being cool cash.
Gamers typically have the option of trying out the gaming portal before they invest money in it, or they can just kick off immediately.
The Esport games featured here include but isn't limited to challenges, leagues, quick matches, etc.
It is a very engaging gaming platform, as people all over the world can compete in these online games at any time.
Typically, signing up on Epulze is free, but you do have to pay a 10% service fee for each game you play on the platform.
Before you begin to compete with actual money, the platform lets you compete with digital emeralds.
When you become an affiliate, you are entitled to a base commission of 25-35%, in addition to 5-15% in bonus shares.
8. Go2games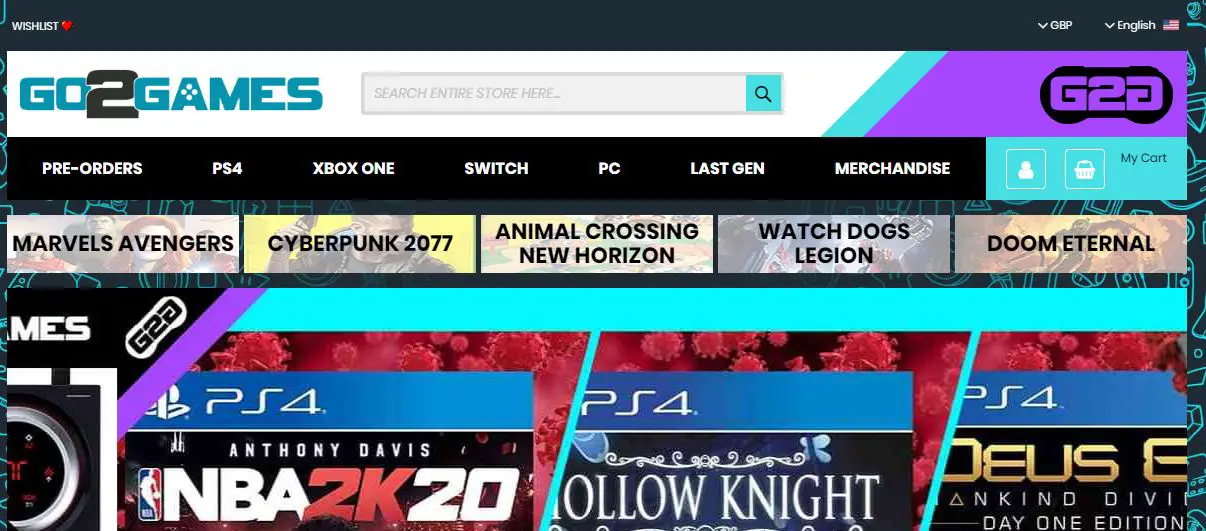 Go2games is one of those Esports affiliate programs is a delight to promote, and I will let you in on why in a bit, but before then, let us talk a little about the go2games platform.
The go2games platform is all about the sale of all kinds of gaming equipment, including consoles, and full-on consoles.
Gaming shoppers have their choice picks of pcs, Xbox one, ps4, Nintendo Switch, Wii, Xbox 360, and a whole lot more.
Now for why it is one of my favorite Esport affiliate programs to promote.
In addition to actual gaming equipment sold by this platform, they also sell toys, clothing/merch, electronics, and a host of other game-related stuff.
We may all be major game heads, but not all of us can afford to buy the fancy consoles and the Pcs.
When you become an affiliate here, of course, the goal is to target the higher-priced items which would mean higher commissions for you.
But because lots of people can't afford these higher-priced gaming items, you would make more sales by also promoting the lower-priced items also.
This is why I said the go2game Esports affiliate program is a delight to promote.
On the days you can't snag a high priced sale, you stand a chance to get at least a little something from the sale of the lower-priced items.
The commissions you earn as an affiliate, is determined by product category, and they are as follows:
1% on all accessories and hardware.
3% on all software.
5% on all preowned or completely refurbished goods.
How to Make Residual Income From Gaming Affiliate Programs?
Before we get fully into the how's, it is important to note that the promotion of gaming affiliate programs can mostly be done via a visual medium, (or at least I think so) hence, all the methods of promotion listed in this article would be mostly on YouTube.
Now that we have that out there, let us get into making some money!
1. By promoting whole games
On YouTube, there are a ton of channels that are centered on video games, and if you already have one, then you are in luck.
If you don't have one, then that's fine too, as you can create and grow one.
It would take a lot of time, but it isn't impossible.
Think I'm kidding? Ask pewdeipie!
On your YouTube channel, you can promote whole games.
You can introduce your audience to a video game that you are signed up to their affiliate program.
By recording yourself playing and talking about the game, you could make it sound interesting enough for your viewers to click through your affiliate link, and sign up, or whatever the affiliate offer is for the game.
You can teach your audience killer moves and furnish them with tips to win the game and stuff like that.
Once you have their interest piqued, you can be sure to get a good number of affiliate link clicks, and ultimately make some sales.
2. By making video game reviews
Let us say that there is a new game in town, and most video game lovers are skeptical about investing in the game for one reason or the other.
If you are an affiliate with this new game, or if you haven't, join it.
You can play the game, and create a review on your channel, telling your viewers all they need to know about it.
By furnishing your viewers with the information they need about this game before investing it, they are more likely to sign up for the game via your affiliate link, rather than go to the official website to sign up or make a purchase.
3. By promoting video game accessories
During your video gaming live streams or even a prerecorded video you put up on your YouTube channel, you could easily promote the headset, earphones, cool controls, and the billion other things that the cool kids care about these days when it comes to gaming in general.
When promoting these products, try to point out just how valuable whatever you are promoting is, instead of just saying "here, go buy this cool game stuff".
Let's say you have a gaming headset that has superior quality sound, that makes you feel more alive and pumped during your playtime.
You could tell them all about that excellent quality sound, and let them know that you have a link to purchase it in the video description, or wherever you want to list it.
Just make sure that it is a place that is easily accessible.
4. From your gaming views
The easiest way to make money with a gaming affiliate program is to be entertaining enough, and have people watch you during your gameplay.
You can easily record and upload on YouTube and twitch, and each time people watch your replays, you earn some money.
On YouTube, you could easily include affiliate links in the videos, in addition to the AdSense affiliate program links in your videos, to earn passive income from now till forever.
Now that we have touched on a few ways you can make money with a gaming affiliate program.
Conclusion
Joining a gaming affiliate program is one excellent way to earn passive income, but it is important that you know your stuff when it comes to gaming.
When you can adequately communicate the value of your gaming affiliate offer, then you are well on your way to making a lot of sales, and earning great commissions.
It might take a little while to get around it, but it is a worthy endeavor.