Making money doing absolutely nothing is quite impossible and none of the ways of making money listed here is anything like when Aladdin bumped into that cave with all the shiny gold coins and jewels……
No!
This post is about creative ways to make money fast today while putting in minimal efforts that feel like you are actually doing nothing.
Now that all the ground rules have been set, let us have a little run around of a thing or two before we begin to tick stuff off of our list.
Nothing compares to getting that dream job and being able to splurge on this or that now and then but, that dream job or any job you have isn't always able to provide you with the kind of money you need to live a comfortable life.
Having multiple income streams and knowing how to make money every day without a job is the way to go to indeed survive in 2021 and beyond.
If you are looking for a few new income streams to add to the current one you have, or if you have nothing to do for money at all (a situation I have been in before, and understand oh too well), and are on the lookout for a few ideas, then you have come to the right place.
List of 50 Awesome Ways to Make Money Doing Nothing
1. Make money from automatically investing your spare change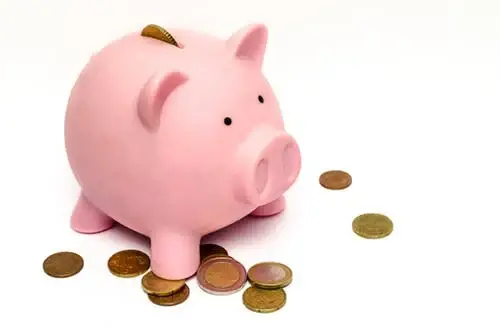 Some apps let you round off all your purchases, and invest the change automatically.
A great example of these spare change investment apps is the acorns app.
What this app does, is to automatically invest your spare change in stock portfolios each time you make an online purchase.
If you pay for your pizza via your credit card and the said purchase is like say $11.67, the app would round off your total to 12 dollars, and invest the 33 cents for you in various stock portfolio options.
You would have to link your debit and credit cards to the app.
The first time I read about this, I was mighty impressed. It is like saving your spare change and forgetting about it, but even better!
Before you know it, you could be cashing out reasonable amounts from those stocks in no time! It literally is a good way to make money online without doing anything.
2. Make money in your sleep
Now, I guess when you read the caption, you thought I was talking about affiliate marketing or some online marketing funnel that makes you thousands of dollars while you sleep (this is a great idea).
But…. I am talking about something else, which is almost unbelievable to be true.
Today, you can get paid to sleep (nope, do not give me the stink eye, I'm serious).
There are research organizations available all over the world that pays you to be part of their studies/program which some of the time requires you to sleep through the process.
Some of these programs have been known to pay up to thousands of dollars.
The only problem here is that this kind of getting paid to do nothing hustle is usually hard to find.
The takeaway here should be that though it might sound like a myth, it is real.
You get paid to sleep, and that's another good way to make money doing nothing.
 3. Read emails for companies
I once swore that I would never work in corporate because well, " I shall not be contained!" lol, and once I found out that you could remotely read and reply emails for pay, I still felt like some kind of sell-out.
This is another great way to make money from home, at your other job (don't let your boss catch you), or anywhere you like.
It's as easy as signing up with companies like Inboxdollars, Cashcrate, or Fusion cash. Some of these companies pay you a small token for just signing up.
And yeah, this one might sound more like an actual job than a way to make money doing nothing, but……at least you don't have to leave the house, yeah?
4. Sell your old clothing
Think yard sale, but without all the creepy people coming around your house, touching lots of stuff, asking lots of questions and end up not buying anything.
When you do your spring cleaning or when you are just randomly cleaning out your closet, you can sell off some of your hardly ever worn clothes that are in good condition still, without having to go through the stress of looking for people to buy them.
Platforms like Poshmark and the rest are very helpful in regards to helping you connect with your would-be buyers.
Other than taking pictures of the clothing items, it would be a good way to get paid to do nothing.
 5. Get paid to stay fit
Remember when you were told that working out would keep you healthy, strong, and could ultimately help prolong your life, and you said: "Nah, 'll pass"?
Well, what if I told you that you could get paid to do the same thing? Would that change your mind?
Well, if you are interested, platforms like Healthy wage would pay you a certain sum if you commit to getting and staying fit.
What's also great about this platform is that you don't have to do a lot. Even casually taking walks can get you paid.
What a time to be alive, don't you think? If you already enjoy working out, this would an excellent way for you to make money doing nothing.
6. Take surveys and refer your friends and family
Each time I talk to people about surveys as a good way to make some extra cash, they never fail to give me the stink eye.
I don't blame them honestly, because, on these internet streets, so many survey platforms will waste the heck out of your time.
Though there are a ton of shady survey websites that have you spending hours or even days taking their surveys and giving you nothing in return.
I do know of a few that actually pay you for your efforts.
In my journey to discover more and more ways to make some added cash online, I have come across good survey sites like Survey Junkie, and Swagbucks which I have used myself in the past.
You can sign up today and begin to earn money.
With Survey Junkie, Swagbucks, and other free rewards sites, you even get a sign-up bonus. I.e., you earn about $3 for just signing up.
Also, some of these platforms, including those I mentioned, also pay you when you refer your friends, family, or anyone else to use the platform.
This way, you make money both ways.
Taking surveys could be fun, so I think it counts as a good way to get paid to do nothing.
7. Get paid to live in a house for free
Maybe you don't get paid to live rent-free in a house, but you can make a tidy sum to house sit for people going on both long and short trips within and outside the country.
Why I said you were getting paid to live in a house for free was because, if you do look at it from a perspective of facts, it is true; you are getting paid for just that.
Getting paid to Just stay in a house definitely sounds like making money doing nothing
Sometimes, you may be required to do a little more, like watering plants, feeding their pets, bringing in the mail, and stuff like that, but it varies, and depends on the individual homeowners.
Whatever arrangement you and the homeowners agree on, you get paid accordingly.
This could be a good option for you if you are currently out of a place to stay.
8. Spot sit for a fee
Yep, just like you can house sit for a price, you can also get paid to hold a spot in line for people.
I know, right? It is a crazy world we live in, but it is what it is.
Getting paid to do nothing will not be appealing to some of us.
People need to stand in line for a million things today, and some people because of their work or for other reasons, just aren't able to spend hours standing in line, so most times, they use a platform called TaskRabbit to get people to do it for them for a fee.
You can sign up to TaskRabbit today and snag yourself a few of such jobs for the week.
The problem is, these jobs aren't many, and since there are lots of people like you and I looking to make money fast today, the few of these jobs available get taken fast.
So, sign up, and be vigilant, my friends.
9. Get paid to be a friend for a few hours
I know the feeling of wanting to go somewhere and feeling absolutely ridiculous going it alone.
Let's say all your friends are busy, or maybe you are like some of us that barely have friends, what do you do? Sit by and watch life pass you by, or rent a friend?
You can get paid a fee for just hanging out with a person, and being their friend for a few hours.
Lots of people would not be comfortable just going off and being with a stranger, but if you have no issues with making new friends, spending some free time, and getting paid for it, you might want to check this one out.
Better still, you can get paid to be an online friend or to text and chat with lonely people. This way, you can work remotely from the comfort of your home.
This is one fun way to make money doing nothing.
10. Become a superstar overnight
Listen, I have watched people start out on social platforms and become celebrities overnight, and you know what that comes with? lots of money!
The above being said, it isn't easy to get to that level, but since we are on the topic of how to make money doing nothing, uploading videos on Tiktok and getting paid for it is a fitting addition.
With TikTok, you can just record your daily social activities, or whatever you feel like, and begin to make money.
You can make money on TikTok from your videos in a number of ways which includes affiliate marketing, brand sponsorship e.t.c.
It doesn't have to feel like work.
Just turn on your camera and record an event or make animated videos whenever you feel like doing something fun and upload them on Tiktok.
11. Have an online yard sale
I know that we talked about listing your rarely worn clothes on sites like Postmark to make some extra cash, but did you know that you could do the same with your furniture and literally anything you know longer want?
All you need to do is sign up to one of these platforms, take and upload high quality but UN-doctored pictures of the items you want to sell, and literally make money doing nothing.
These sites do most of the work for you, by bringing you the would-be buyers, so all you need to do is wait for them.
This way, you can kill two birds with one stone, keep the clutter out of your spaces, and make some extra cash now and then.
 12. Teach English to foreigners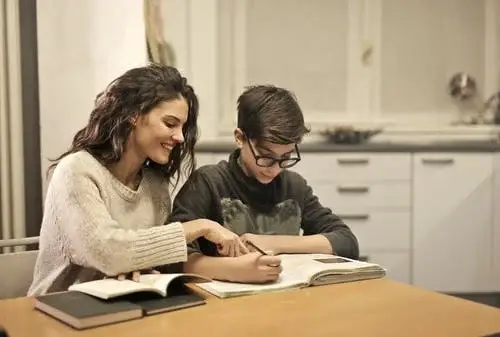 English is one language that tons of people in the world want or need to learn daily.
This is not because the English language is better than any other language, but because it is one of the few universal languages that people have to communicate and connect with people all over the world.
You do not have to be a certified teacher to earn some money from teaching English, because, on platforms like VIPKID, you only conversationally teach English.
It typically feels like having an everyday conversation with the people you teach and nothing too scary.
Getting Paid to have conversations doesn't sound like a bad deal to me, since I'm a chatterbox.
So, if you are like me and don't mind chatting, this would be a good way to make money doing nothing.
13. Get paid for that spare room
okay, so, not everyone has a spare room in their homes, but if you do, and looking to make extra cash, you could rent out said room now and then to people traveling through, or just anyone who needs a place to stay for a bit.
You could easily do this by listing out this spare room or place of yours on Airbnb, and make a good sum from it.
Since you just let them have your spare room, you make money doing nothing.
14. Get paid for some rent time on your car
If you like the idea of uber, but you aren't so big on having to do the Ubering yourself.
Then renting out your car to someone who has plans of Ubering and the likes of them would be a good deal for you.
Here, you don't have to do the driving and interact with strangers, but you still get to make some money, which counts as a way to make money doing nothing.
15. Become a tour guide
I would never suggest this to my sister because she is literally glued to her room, but, if you are someone like me who loves to explore the city/where ever I currently reside in, becoming a tour guide could be an exciting and enjoyable way of making money.
Get your walk boots ready, and let the tourist folks know that you know all the fun spots, but for a fee, of course.
Since you will be having fun exploring the city/town, it would count as a way to make money doing nothing.
16. Get paid to listen to music
Music is life, let's not even argue about that, but did you know that you could make money from listening to music?
Well, now, you know.
Slice the pie is a platform that pays you to listen to music and categorize them into their respective genre.
It's amazing, right? Make money doing nothing and enjoy yourself as well.
Just listening to and discovering music, and ultimately getting paid to do it.
There are several other platforms like slice the pie which you can sign up for and begin immediately.  You can check out the full lists of websites and ways to make money listening to music here.
Good luck!
17. Get paid to learn new stuff
If you are someone who is big on learning new things, then answering questions would be a great way to earn some extra cash.
Yes, you indeed get paid to answer questions, which is more of a teaching process than a learning one, but the questions asked most times requires you to be more than a little bit knowledgeable on the topics.
So, you would have to do a little research here and there, to answer some of the questions.
If academia is your cup of tea, then you would do well here. Answering interesting questions definitely counts as a way to make money doing nothing.
JustAnswer is a great place to start.
18. Make money from watching videos and movies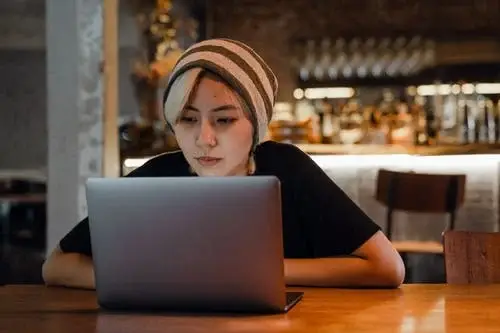 Here is another way you can make money doing nothing that I promise you is no joke. It does sound like a myth, but it is true.
We talked about making money from making videos, but it is also true that you can make some money from watching various movies, shows, and TV in general.
That being said, you won't be taking any vacancy trips with the money you earn daily, as it isn't a lot.
Watching movies for pay is something you do on Swagbucks and inboxdollars, e.t.c. Learn more about how to get paid watching videos.
19. T-shirt designs
Listen, there was a time that you had to do a lot to be a part of the fashion industry, but now, thanks to the internet, you can churn out your very own t-shirt line just like that!
If you are great at bringing alive designs that would look great on a T-shirt, or you are great at creating cool T-shirt designs, then you are in luck!
Platforms like Teespring and merch by amazon are at your disposal, where you can upload your designs, and wait for people to buy them.
These platforms do all the heavy lifting for you in regards to the actual T-shirt printing and shipping.
Before you kick-off, you need to know that these platforms would take 40% of whatever your t-shirt makes, and give your 60%.
It might seem like a lot, but it does seem fair, as they also do some of the heavy work, which ultimately feels like a way to make money doing nothing.
20. Get paid for your empty garage
Renting out one of your rooms to strangers for cash doesn't sit well with lots of people, and for a good reason too (I mean, have you seen the news lately?)
If you are in the category above, then renting out your garage space or even a room for storage might appeal to you.
Some people a lot of times need some storage space for their stuff for one reason or the other, and lots of people take up this opportunity to make some extra cash every month with their empty garages and rooms.
JustPark and craigslist are excellent platforms to use for your listing. Just sit back, wait for people to contact you, and make money doing nothing.
21. Sell your old books
There are a ton of books we have in our homes and offices that we just haven't looked at in ages, and we know in our hearts that we would never open them again.
Instead of letting them gather dust some more, or getting destroyed by the weather elements, insects, or rats; selling them off could be a good idea, especially if you are looking for one more way to make money doing nothing
Platforms like Sellbackyourbook, TextbookRush, etc., are good options to get a good deal for your old books; just make sure that they are in good condition.
 22. Become a roadie
Let us say you are on a road trip, or just going anywhere; you can make some extra cash on the go, by hand-delivering stuff for the roadie platform.
It does count as a way to make money doing nothing for me, as you don't work for a delivery company, but just take on these gigs at your convenience.
I'm not too sure about the payment rates, but I'm sure that it can at least cover your gas, which ends up making your trip free, or at least take some gas money off of the overall sum.
23. Sign up for job spotter
With job spotter, all you have to do is to take photos of signs that show that an establishment is hiring, and that's it.
If you are someone who likes to take strolls or prefer walking to most places, then this would be a good way to make money doing nothing.
You earn points for the photos of these signs you upload. You work the platform by means of an app, and that makes it all the easier to do.
24. Join referral programs
With so many brands and businesses out there, the competition to get and stay in front of the masses just gets tougher and tougher.
These days, a lot of businesses gain notoriety by creating a referral program, where you can earn some money for telling your friends and family about them.
I mean, we do this daily already, telling people around us about some product or service we found helpful, so why not get paid for doing the exact same thing?
Look out the next brand you love that has a referral program, take advantage, and make money doing nothing.
25. Get paid to play video games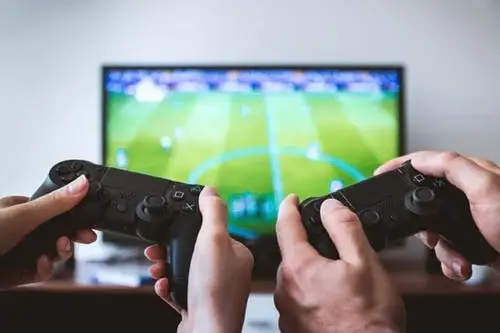 Have you ever had your parents or loved ones call you out for playing too many video games?
Is your social life suffering because you are now best friends with the gamepad?
Well, if all the above is true, why not get paid for simply doing what you love, which translates to a way to make money doing nothing in my book?
Platforms like Twitch and many more, pay you for streaming your gameplay, and you make even more money from people watching your replays.
Also, keep in mind that this is just one way to make money with video games, as there are lots more ways, but we would go into the details in some other article.
I don't know about you, but this sounds like a pretty neat deal.
26. Get on the Bing side of life
Bing is just as great a search engine as any, but somehow, they aren't as popular as Google. Maybe the Bing rewards program is a strategy to help them get even more popular, I don't know.
But, what I do know is that you can get paid by Bing to make searches on their search engine.
Their Microsoft rewards program pays you each time you make a search, and I say why not?
We are all on our phones and computers daily searching away for this and that, so why not get paid for something you spend so much time doing already?
It won't be bad to give it a try, and make money doing nothing.
27. Become a dog walker or dog sitter
If you love dogs and being around them, then being a dog walker would feel less than a job and more like fun.
You can quickly become a dog walker or dog sitter and help out tons of people daily, to walk and watch over their dogs when they are unable to, or are out on the town.
The hourly payment isn't bad, and if you are someone who can handle yourself around dogs, then you are halfway there.
Let your friends and family know about this service of yours, that should give you a head start, and then sign up to rover to start getting additional gigs.
Since you love dogs, this would feel like a way to make money doing nothing. Kids that love dogs and want to make money as teenagers will find this gig easier.
28. Make money yet again with your phone
We all know that there is a long list of ways to make money with your phone already, but one more won't hurt, right?
With apps like Fronto and Slidejoy, you get paid for just…wait for it……unlocking your phone!
Yep, I'm not even kidding.
Why would anyone pay me just to unlock my phone? I have no idea, but it is true.
Simply download the app, unlock your phone and make money doing nothing.
 29. Make money being a window shopper
We have all been guilty of this one, window shopping on end, and not buying anything
Wouldn't it be cool to get paid for carrying out this very fun past time?
Some companies would pay you money to act like their window shopper, and it's really easy too. All they ask is that you check out the shopping services of various stores by asking questions and stuff like that.
You can also get paid via products or food. You can get started as a window shopper with platforms like perception strategies and best mark.
30. Become an online juror
Being an online juror means taking part in mock trials for law firms and legal departments.
These mock trials are used by attorneys and legal departments to help them prepare better for their upcoming cases.
This kind of gig is always available, as you know, crime never ends.
The can pay between $5 to $10 per day, up until the mock trial ends.
If Binge-watching criminal minds and SVU has ever gotten your heart racing, then this might be a gig you might enjoy, and also earn some extra cash.
Jurytalk is a great place to begin.
31. Start a blog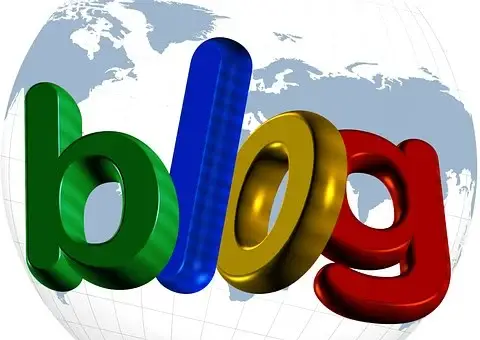 I know, I know this one does sound like you have to do actual work, but let us think about it for a second.
Are you someone who likes to write in your journal? Are you someone who likes to share your thoughts on a particular subject or a wide range of subjects?
If the answer to the above question is yes, then starting a blog would feel nothing like actual work and it's a great way to make money from home.
With a blog, you get to do something you love or at least enjoy, and ultimately get paid for it.
A writing job would have you meeting deadlines or answering to a boss, but with a blog, you are your own boss, and you can choose when you write.
Keep in mind, though, you do have to be consistent to earn good money from a blog. And by the time your blog grows in popularity and it's been properly monetized, you will be making money online without doing anything.
 32. Get paid to eat
I don't know about you, but not paying to eat stuff, but instead, getting paid to eat stuff with always be a good deal to me.
You can earn some extra cash now and then for testing food.
Lots of food manufacturing companies require the services of food testers often, to give them honest feedback on the taste and quality of their food products before it is released for public consumption.
You might not make millions of dollars from this gig, but you can definitely get some extra money to add to your primary income. The pay is usually between $6-$60
During the food testing/tasting process, you would be given a palette cleaner after each food, to help you get a truer taste of everything you eat.
The process usually takes 1-3 hours, and in regards to focus groups, it might take slightly longer.
The feedback provided usually comes in the form of reviews and questionnaires.
This is one delicious way to make money doing nothing!
33. Get paid to receive deliveries for others
Some companies would pay you to wait around the premises of their clients and receive packages on their behalf.
If you have ever made an order online, you would agree that it can be quite the nightmare waiting for your packages to come, and the hassle you have to go through if you aren't available to receive them.
You can sign up with a company like direct sitting, and get paid to carry out this short term house sitting.
If you aren't entirely comfortable with the full-on house-sitting gig, you might prefer this short term option.
Just stand around and make money doing nothing.
34. Investing in real estate
This one is for people who have a large amount of cash and looking to invest in something that ensures that they make money doing nothing.
Investing in real estate is one of those investments you make and literally have nothing to worry about. Land is one very limited commodity, I mean, when was the last land manufactured?
Buying property and holding onto them, can fetch you an excellent return on your investments in the not so long future.
People are always on the lookout to buy homes and property in general, and if you have a few in your name, you can earn even up to double your purchasing amount in no time.
Also, you can make money from your real estate properties without selling. You can keep renting them out for a tidy sum each month, which is an excellent way to make money doing nothing.
35. Become a social media influencer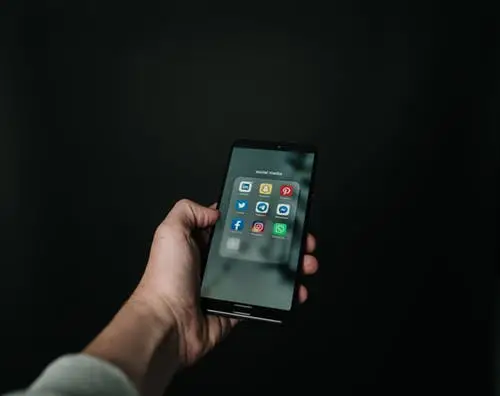 Today, being on social media isn't just all fun and games, but an excellent way to make money doing nothing.
Gone are the days where brands pay money to big advertising companies to help them gain notoriety.
I mean, yes, they still do it, but they also prefer employing the services of influential people to help them publicize their brand.
If you are big on social media like Pinterest, Instagram, TikTok, Snapchat, Facebook, e.t.c, and have a decent number of following and engagement, you could monetize that following and your social media presence.
Some of these brands reach out to you, to become their brand ambassador, but sometimes, you can reach out to them to begin.
If you enjoy using social media naturally and taking beautiful pictures, then this would definitely be an excellent example of how to make money online doing nothing for you.
You can also join affiliate programs and promote affiliate links to your audience and earn a sustainable income.
These kinds of gigs are always in abundance, so you have no worries.
36. Get paid for using your credit cards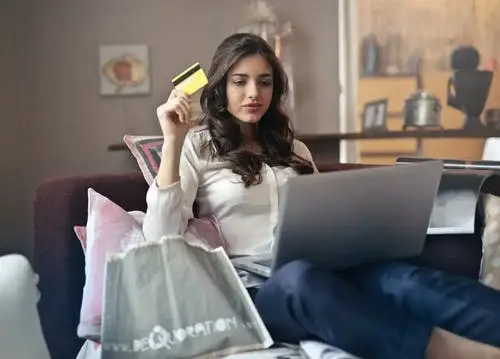 Lots of credit card companies are known to give you a cashback percentage for making purchases with their credit cards.
Actually, I think all credit card companies do, but the only issue is that these percentages they pay you vary.
Some credit card companies could pay you higher percentages for every purchase you make with their card, while some would pay you way lower.
If you are wondering what cashback rates various credit card companies pay, then you have no worries as the birch platform gives you a good idea of what percentages to expect for multiple credit card companies.
Some of these companies may require you to reach a certain threshold before you can cash out, while some pay you via points you can use to make more online purchases.
You can also earn from credit card companies by promoting them as an affiliate.
Getting paid to shop is a fun way to make money doing nothing.
37. Sharing your knowledge with others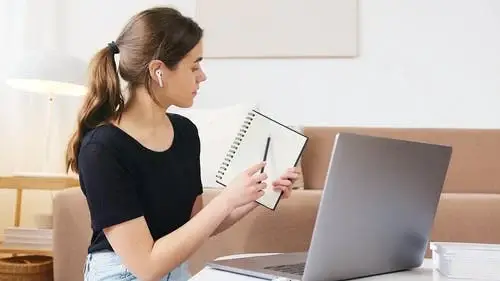 Knowledge and information, in general, is one of those evergreen things you can always trade-in for a substantial income.
Look in within yourself, is there something you know how to do well? Or even if it's something you enjoy doing?
When you have looked within yourself and identified this something, ask yourself, are there people out there that would benefit from this knowledge I have or even enjoy it?
If the answer to the above question is yes, then we are in business, my friend!
At every corner of the internet today, people are paying good money to learn a wide range of things, and this is one business niche that would never go out of style.
You can earn a reasonable sum from making videos, creating a course, or even writing a book enlightening people around the world on any topic of your choice.
Honestly, you can write a book or create a course based on just about anything, but I would usually advise you to work with a topic or niche that you like, love, enjoy, or at least you are knowledgeable on.
Now that you have knowledge in mind to share with others, you can get paid to do nothing aside from sharing a bit of your pool of knowledge.
Because you are sharing something that you typically enjoy, it would feel nothing like an actual job, hence, it can be considered as one way you can make money doing nothing.
38. Sell your photos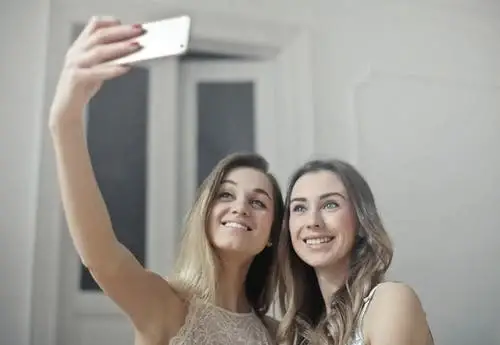 You know how some of us love to fool around with our phones, snapping away whenever we come across beautiful scenery?
It could be the sky at sunset, the sky before it rains, the view from your apartment building, or just about anything.
If you are great at taking good photos on a whim, platforms like Shutterstock will pay you for these photos of yours, all you need to do is upload them.
You also have to follow their guidelines before you begin. This is a great way to earn passive income, and you get paid each time someone downloads and pays for your photos.
39. Get paid to wear makeup
Just like you can get paid to eat and sleep, you can also get paid to wear makeup by some of your favorite brands.
Just like you help food companies test food before they are released for public consumption, you can also get paid by cosmetic companies to try out their makeup.
You serve as a human guinea pig of sorts (I didn't mean for that to be ominous at all).
What these companies try to determine typically include how moisturizing their products are, if they are of the right consistency and stuff like that.
And nope, they aren't testing illegal chemicals on you or anything like that.
A good example is the L'Oréal customer testing program. If you sign up and get accepted into the program, you would get sent some products by the L'Oréal company, and also get paid to try them out on behalf of the L'Oréal company.
There are so many of these programs out there, but the L'Oréal program is an excellent place to start.
Trying out free cosmetics for pay lets you make money doing nothing.
40. Earn money as a bed tester
If joining a sleeping program for science is too X-Files for your taste, then getting paid to sleep for retail might be a better option for you.
Mattress companies and hotels would pay you to sleep on, and ultimately test out the quality of their beds, and I don't think I have ever heard of a better deal.
That's it; you sleep on their beds and give them honest feedback, and get paid for your time.
The only snag here is that these gigs are few, and professional sleepers like you and I are a lot.
But, if you are diligent being on the lookout for these gigs, you might run into a few openings now and then.
Enjoy your nap, and make money doing nothing.
41. Become a loan shark
Now, let me stop you right there. I am not asking you to start a mini mafia, and hire guys who would help you rough people up. But you can actually make some money loaning out cash to your friends, family, and colleagues.
Most people wouldn't consider this line of earning some extra cash because people have been known to skip town with people's money.
If you do have some cash you would like to invest in this endeavor, there are a few ways you can try to ensure that you get your money and interest back when its time.
You can go through their lending history, to be sure that the people you lend to would be able to return your money and interest.
Only lend to people you trust (though you can't really trust anyone with money)
You can also only lend out a small sum to multiple people, instead of bulk money to fewer people.
Go into a legal agreement with the people you lend to, which allows you to take legal action against them if they don't payback. All the mishaps that could occur aside, this is a good way to make money doing nothing.
 42. Rent out your parking spaces
There are towns that have very few parking spaces, and people passing through such places would typically need to park someplace far off and walk to wherever they are going to.
If you have a parking space in your place of business or even homes, that is close to a central and busy area; you could rent out your free parking space to people, who would readily pay that small sum and park their cars instead of walking far off where cars are parked.
Instead of just letting that space sit there, use it, and make money doing nothing.
43. Get paid to be a website tester
With tons and tons of websites out there, brands, companies, or even just individuals, would pay you to use their websites and give them honest feedback on your user experience, and general quality of their website.
This way, they are able to do better based on the feedback they get.
They are also always open to your suggestions on how to better structure their website and things like that.
These companies do not expect you to provide this service for free, and ultimately pay you for your time and effort.
Companies like Userfeel and Usertesting are good places to start.
44. Get paid to download apps
Just like you get paid to test out websites, you also get paid to download and test out tons of phone apps.
For some app developing companies, all you need do is download and keep this app on your phone, which is a great way to make money doing nothing.
The great thing about earning money this way is that you can download many of these apps as possible. I.e, you can earn multiple amounts from multiple app companies at the same time.
Some apps pay as much as $20 a month when you download their apps, and that isn't too bad. You can start off with apps like Grabpoints and Appdown
45. Get paid to receive or send out junk mail
I know my friends, the list just keeps getting weirder and Weirder.
You can also get paid to send out your junk mail and also receive junk mail from certain companies
Why would anyone pay you to send them your junk mail? honestly, I have asked myself that question a thousand times and have no answers.
But in regards to why you would get paid to receive junk mail, I can fill you in on that.
Companies would pay you to receive their junk mail to estimate the time it takes for their recipients to receive their emails when they send them out in bulk.
This research is typically called decoy send, and it is beneficial to the companies that carry them out.
You can get started with companies like ReportEZ.
If you don't mind the extra junk mail in your house, you can try this one out, and make money doing nothing.
46. Get paid for the use of your computer's resources
Just like you get paid to unlock your phone, you can also get paid to turn on your personal computer, and that's it.
Some companies would pay you a certain sum to use your computer's resources.
Some of them would require you to download their application and let it run in your PC's background while you use it, and some would just require you to turn on your pc and do nothing else.
Just turn on your pc and make money fast.
 47. Get paid for absolute junk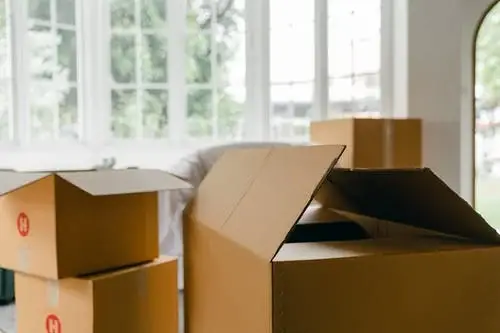 Yes, you have heard of selling your clothes, books, and old stuff for extra cash, but did you know that you could get paid for random junk lying around your house?
Yes, it is true. You can earn money from selling stuff you didn't think was worth anything, and I will list some examples below.
Have any wine corks lying about? if yes, then you are in luck, as you can sell your wine corks on eBay for some extra cash.
Have any cardboard boxes that are in okay condition? Boxcycle would pay you for your old card box boxes.
I can't say how much you would be paid for them, but there is a way you can find out.
First, you would have to fill out their online form on the website, and they will get in contact with you on how much they would pay you for the number of cardboard boxes.
Dazz-cycle and Needempty would pay you for all your empty ink cartridges.
I mean, can you believe it? This is the stuff that we would typically throw away, Amazing! You could get as low as $2 or as high as $7 for each.
Dear soda drinkers, our time is now! Gotscrap is all about buying Junk metal. Just get it to them, and you get your money.
They buy all kinds of junk metal, including soda cans. They will also take any quality or size.
If you aren't able to get your scrap metal to them because they are too bulky, they would charge you a small amount to transport it for you.
Enviro Tek is a company that buys back used cooking oil, and I bet you didn't know that. It really is easy.
All you need to do to get paid for your used cooking oil, is to meet their requirements and that's it.
It would typically be a side hustle for restaurants, or small businesses that produce a lot of used cooking oil.
So, if you know where to get your hands on a good quantity of used cooking oil daily, then you are in business.
The list of random junk you can sell for extra cash goes on and on, but you can begin with those listed here.
48. Earn for taking a stroll in your favorites stores
There are apps that would pay you some extra cash for just walking into some stores and scanning some items.
Actually, you don't earn actual money, but you can earn gift cards and products that could save you some money on groceries and products you would typically use.
You don't even have to make a special time for this, as you can use the app to scan these products while you do your own shopping, hence you make money doing nothing.
You can get started with Shopkick.
49. Create travel plans for pay
I know tons of people who are obsessed with anything travel, and when it comes to planning the ultimate travel experience.
You can offer to plan travels for friends, family, or anyone having that difficulty for a fee.
Now, since this something you naturally enjoy doing, it won't feel like work at all, and still be categorized as one of the ways of how to make money doing nothing.
50. Get paid for sharing your food
I am not even going to lie, I don't enjoy cooking or care for it too much, but if you are someone who prefers to make their own meals often, then you might just be able to earn some extra cash doing just that.
Apps like Eatwith would pay you for inviting people to share your meals with you.
I know it sounds weird, like why can't they just go to a restaurant or order take out?
Well, just like you prefer and enjoy home-cooked meals, there are people who do too, but are just aren't big on the home cooking part like I'm not.
51. Oops
Yep, the title might have said 50 ways to make money doing nothing, but who doesn't like a bonus?
Okay, maybe if it were a bonus question in an exam, I highly doubt anyone wants that.
You can earn some money when the price of something you recently purchased drops.
This is made possible by price protection policies, which entitles you some of the difference back when there is a price drop.
You can use platforms like Earny to get that money back.
All you need to do is to link the app to the email you receive your online purchase receipts with.
The app's bot will routinely check to see if there are any price drops, and makes sure that you get your money back.
Conclusion
Listen, some days, you may wish that you bump into 10 million dollars in cash on your way to work, call your boss and tell him to suck it.
I wish so too, but it hasn't happened yet (I'm still hoping though).
So, until then, you can make money every day doing nothing via some of the options listed here.
Good luck till next time.