Although the minimum age for employment is 14, many kids know that there are loads of rules attached to it. Kids that decide to get jobs in their early teens stand a good chance of not getting hired, especially when school is in session.
No employer wants an employee that can only work 18 hours a week.
This is why it might be time for you as a kid to start learning the wonders (and struggles) of entrepreneurship.
There are several ways you can make money as a 14-year-old or simply as a kid without being limited by governmental regulations. Some of them can even be done from the comfort of your bedroom.
Nowadays, genuinely profitable businesses are easy to come by, especially if you're a teen.
In the list below, we've meshed some old-fashioned ways of making money that your grandma probably knows about, with some new-age jobs that have only appeared in the past two decades.
Here are 44 business ideas to make money as a kid. We'll begin with ten ideas that can work for any teen or kid.
How to Make Money as a Kid (for kids aged 14 and younger)
1. Open a drinks stand
Your grandparents may remember selling lemonade on the sidewalk or in parking spaces in the olden days. It's an old-fashioned way to make money but still works pretty to date.
Adults mostly buy from lemonade stands because they want to support the cute kid selling lemonade.
However, you can jazz up your stand by selling soda or mixing some non-alcoholic flavors and creating a new drink entirely. These can sell for maybe $2 to $4 a pop.
Don't know how to mix drinks? Here are a few recipes.
2. Open a kids club
If you have experience handling several younger kids at a time, you can channel your inner kindergarten teacher and start a kids club in your neighborhood.
When parents need their privacy or space or have to go somewhere where they can't bring their kids, i.e., work or date night, they drop their babies off at the kids club.
As the kids club owner, it'll be your responsibility to look after the kids and make sure they're taken care of and don't get into trouble.
A kids club is profitable because you can watch many kids at a time, thereby earning more money. However, little kids can be super frustrating. If you don't have a lot of patience, we don't recommend this job.
3. Rent your stuff out
Now, this is a risky but profitable hustle. If you have some stuff that other kids want, you can loan it to them for a price. Things you can rent include your skateboard, bicycle, scooter, gadgets, toys, etc.
Set a price and then tell your friends. You can rent out your stuff for a specific period.
However, you're going to have to develop a contingency plan if something happens to your stuff or the person that loaned it.
And since you're allowing someone to own your stuff for some time, we suggest only trying this method with those you're familiar with.
4. Sell fruits
Got somewhere you can get fruits for cheap? Or maybe, even for free? If you do, then this idea is for you.
You can collect fruits for free or buy them at meager prices, then resell them for a dollar or 50 cents each. Since you purchased the fruits for little or nothing, you're guaranteed to make a profit.
You can even sell eggs or some vegetables and create a small farmers' market of your own. This idea will work great for kids living in areas that can be considered rural but are close to cities.  It's a great way to make money as a 12-year-old fast.
5. Babysit
Babysitting isn't all that different from that kid's club we talked about earlier. However, it's a better way to make money as a 14-year-old.
Not many kids have the patience to deal with hordes of babies at once, so becoming a babysitter is much more comfortable—fewer kids in a more controlled environment.
6. Mow lawns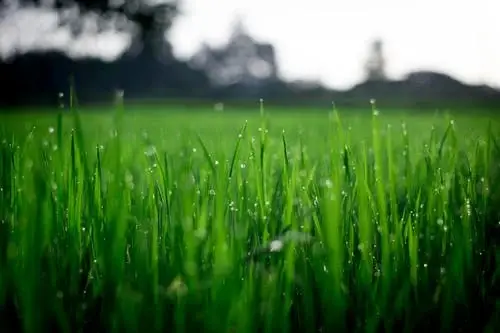 Everyone likes a good, clean, even lawn.  Your neighbors might like it, too, but not have the capability or time to do it themselves.
You can offer your services maybe once a week to help them even out the lawn and collect a bit of change for your efforts. If you do this for four or five neighbors for $15 a yard, you could be earning $50 to $75 per week.
7. Do odd jobs
Some websites have a place where people can list jobs. There's even a place for this on Craigslist. Older kids can do these jobs and earn some cash quickly.
However, every precaution should be taken before answering these ads. You can still make money from answering these kinds of advertisements at 18.
8. Run errands for moms
Moms are always really busy, especially new mothers or working mothers with several children. You can offer your services to them and help them run their errands.
You'll get the groceries, and lunch, or help them when they're in a tight spot. This job is an excellent way to make money as a 14-year-old.
9. Petsit
Pets need watching too, and loving owners are willing to pay you to look after their beloved babies in exchange for a few dollars every hour. You'll usually be hired by pet owners going on trips to places where they can't bring their animals.
Your duties will include feeding the pet, cleaning up their area, taking care of their excrement, and making sure they're healthy.
10. Have a bake sale
This job can be super fun and a great way to earn some cash at the same time. If you're above 14 and familiar with the oven, you can make your baked goods by yourself. But if you're a bit younger, you'll need an adult to help and supervise you.
You can sell cookies and cakes every month and make several hundred dollars with every sale. You can even take special orders from loyal customers.
How to Make Money as a 14-year-old (for older kids too)
These are ways kids aged 14 and up can make money. This is not to say that those aged 13 and below can't try these ideas. But the following jobs might be easier to accomplish as an older kid.
11. Make money listening to music
Listening to music and earning money for doing so is something any 14-year-old can do and there are some legitimate apps and websites that are willing to pay you for listening to music on your phone in your spare time.
Some of them require you to write reviews on the songs you listen to while there are some apps that simply pay you for every song you listen to through them.
Current Rewards is an example of an app that pays you without you needing to review the songs you listen to. You get rewards for every song you play on your phone via the app even if you aren't actively listening to it.
12. Make money sharing unused internet data
This is a legit way to make passive income from your phone and computer by sharing excess monthly data that may end up being wasted to companies that are in need of it.
Honeygain is the only legitimate company I trust for this job. Once you signup for an account and download the Honeygain app on your phone or computer, it makes use of the internet data you have to spare and rewards you for it.
The more device you connect to your account, the higher your chances of earning. Depending on your location and device, you can make up to $1 per day entirely passively with this app. Signup via this link to get a $5 signup bonus.
13. Become a freelancer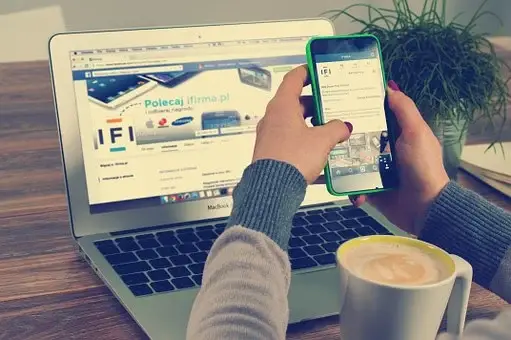 Got a skill you can sell and a computer? You can then sign up for sites like Fiverr, Upwork, or some other sites for freelancers and start getting jobs.
Now, don't get us wrong. It's great if you can learn a skill, but it's not a must to sign up for classes or learn a bunch of stuff to become a freelancer. If you can type fast, you can offer your services as a transcriptionist.
If you can sing or make funny voices, you can offer your services as well.  Just take a look at the sub-categories on each website and see if there's one that matches up to what you're good at.
I have compiled a list of the best 23 easy gigs on Fiverr, you can check it out and pick a couple of lucrative jobs to offer.
If you sell well, you can start earning hundreds of dollars each month. You could even develop it into a real, sustainable business. Most websites have a minimum age, though, so check that out before you sign up.
14. Create an app
If you're more tech-savvy, you can create an app and sell it to a big company. Or just market it and charge an in-app fee for those that want to use it. This is not as easy as it sounds, but if you've created apps before, it might be a breeze.
However, just creating any random all won't generate a source of income. Your app has to do something useful, fulfill a pressing need, or solve a problem.
If it does this, you can be assured that people who need to use it will look for it. In this way, the app markets itself, and all you have to do is perform routine maintenance and updates.
Oh, and watch your money roll in, of course.
15. Sell homemade goods
This can be done online and offline. By homemade goods, we mean baked goods, jewelry, or crafts that you can make from your home's comfort.
These goods can be sold around the neighborhood, of course. But if you want a bigger market and more sales, you might want to advertise your products online.
You can offer your products on sites like Etsy, Foodzie, Zibbet, and Folksy. As long as you pay them a commission, your products will get seen and (hopefully) bought by thousands.
16. Surveys and make money online apps
Learning how to make money doing surveys & make money online apps is easy and it's also one of the quickest ways to make money online as a teenager. If you are 13 and above, you can sign up to take surveys and earn rewards.
Idle-Empire is a platform where you can earn points by taking surveys, watching videos, and completing offers in your leisure time. You can withdraw your earned points as cash, cryptocurrencies, and gift cards.
There are a number of other apps that pay you to complete tasks, watch videos, and give reviews to earn some extra cash. However, this extra cash isn't that much. You may only make about $100 or $200 a month.
But it's a pretty good deal considering the tasks and surveys to be completed don't take much time at all. You're pretty much getting paid to use your phone. This job can serve as a small side hustle in addition to your other businesses.
17. Influence people
You might already be doing this, but you can monetize and start getting paid for what you usually do.
The sole condition in this line of work is that you have a large number of followers on social media platforms like Facebook, Snapchat, TikTok e.t.c.
That's not necessarily hard to achieve if you have good content, and you can advertise your page. You can even buy followers.
Once you have enough active followers, you can begin to offer your reach to businesses that want to advertise their brand. You offer them your audience (followers), and they pay you a certain amount.
All you have to do is take their image and advertise for them for a period. As your followers continue to grow, so will your reach. You can increase your rates to match, as well.
18. Photography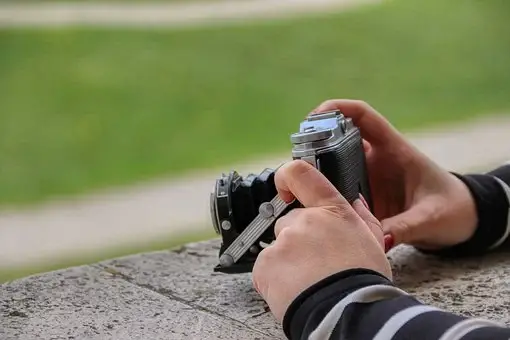 Not the easiest line of work, but if you have a camera and a passion for it, you can make a substantial amount from selling your pictures.
You can get invited to weddings and other events to record the scene and get paid after. You can sell nature shots to magazines or stock sites.
You can learn photography online on sites like Udemy, Skillshare, etc. If you do well at this job and learn to love it, you could make it your career.
19. Sell your designs
If you've got a flair for art or design, you can make enough off of your designs to help yourself to some new shoes, video games, or a shopping trip. You can create designs and sell them on Etsy.
People who want to buy the design will contact you, buy it and print it out on a shirt, a mug, or other surfaces. This is a skill you can use to make money as a 14-year-old, but you can develop it into a career in design later.
20. Start a YouTube channel.
You can do this without any capital at all. And while this is a great idea to make money as a 14-year-old, it's open to kids of all ages. Ryan Kaji is one example of a YouTuber who makes millions every year, and he's not yet 10.
Yuya, one of the highest-paid beauty vloggers in the world, started learning how to make money on YouTube as a 16-year-old.
As long as your content is good, you can get a ton of subscribers and monetize your YouTube channel. You can even get sponsorships and ad deals from large companies in your niche. The sky is the limit.
21. Start a blog
Starting a blog can be a therapeutic thing to do. It can also serve as a way to bring in the cash, especially for those with a flair for writing. There are several ways you can make money with a blog.
You can become an affiliate marketer and earn commissions when someone buys a product through your unique link. You can get paid to create sponsored posts for companies. You can also get paid to run ads for various businesses in your niche.
Starting a blog is easy. You can begin on WordPress and create your domain name. However, it will cost you a small amount of money every month. You can start a money blog for less than $3 a month.
Running a free blog is not a great idea, but if you don't have any cash, you can post for free on WordPress.com and get your own domain name and hosting when you can afford it.
Having a properly monetized blog is a good investment for monthly income and this option is great for kids that wish to make $1000 a month or more.
22. Flip goods or services
If you intend to start a service flipping business, the best way is to do it online and this may not require any capital. An easy way to go about it is by flipping gigs on Fiverr for profit.
If you would like to flip goods, you will need a little bit of starting capital. $30 ought to do it.
Then, you need your local thrift shop, some cleaning equipment, a camera (any phone with a good camera will do), and a pretty blanket. It sounds like a lot, but it's not.
Thrift shops are known for selling used products at low prices. These products are usually not in bad shape and can be resold at high prices.
All you have to do is look for some nearly new items, buy them, and then spruce them up till they look new.
Then, you can sell them for much higher prices on websites like eBay. Flipping goods is easy to make money fast as a kid at home.
23. Start a cleaning business
You can start a small cleaning business in your neighborhood or town. You can charge a fee for washing windows, cleaning out gutters, and just cleaning up all those hard-to-reach places.
This could start as a way to make money as a 16-year-old but could expand into a legitimate company.
You can advertise your services on your community's forum and create posters advertising your services. Word of mouth is also a compelling advertisement, so over-deliver on your jobs and watch your client list expand.
24. Help the elderly
Offer to run errands or help out the elderly around your neighborhood. Chances are you'll have a couple of older folks around your community that need help doing some things around their homes or getting around.
You can offer to help one of them out for a fee every day. In this way, you can make money fast even as a 15-year-old.  Set your rates reasonably, be pleasant, and you'll have good reviews.
25. Groom pets
You might need to undergo a bit of training for this job. However, it's still a viable way to make money as a 14-year-old. You can still learn how to make money doing this job at 18.
You'll also need some capital to buy products that are needed for pet grooming. However, depending on the area, you can charge a substantial amount of money to groom one small animal.
It's safe to say that you'll make back your capital. However, this job isn't really suitable for kids living in rural areas. Nobody will pay you to groom a farm dog.
26. Groom people
Can you paint nails or style hair? You can offer your services at a reduced rate to neighbors or on your community forum. We say, reduced rates because these services are offered in salons as well, and you need to have the edge over the competition.
That edge can be your lowered prices or better service. For your business to grow, you have to pick an edge and stick with it until you've got a group of loyal customers.
27. Paint homes
You don't have to be a professional painter to try this job out. You just have to be able to paint evenly, have a steady hand, and be familiar with ladders. Once you've got that, you can offer your services to neighbors, friends, and family for a fee.
You can paint walls, rooms, or entire houses. This is a good way to make money as a 14-year-old because you can do this job on summer vacations and save up for the new school year.
28. Dog walker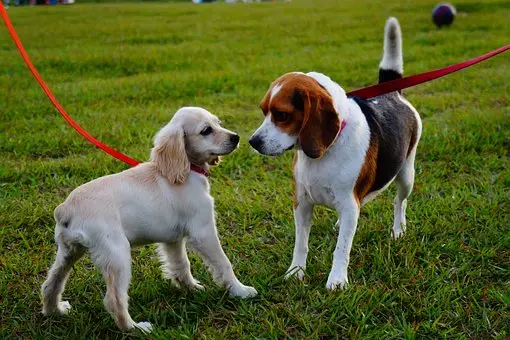 The average compensation for an entry-level dog walker is nearly $15 an hour. To calculate, if you walk two dogs at $15 each for two hours daily, you'll make $60 a day.
Pretty fair, right? Dog walking isn't as easy as it looks, but if you love dogs and have a couple of hours free every day, then you can make at least a hundred dollars every week just by taking a stroll with some dogs.
If you have a dog yourself, you can walk your dogs and your clients' dogs at the same time—a win-win for everyone and a perfect way to make money as a 14-year-old.
29. Become a Tutor
This is an ideal way to make money at school as a kid. You can offer your services as a tutor to students whose grades aren't up to par.
You can broaden your horizons even further on the internet. Some websites allow you to offer your services as a tutor to students that are in need all across the world.
You can help them with their homework and studies according to the website's rules, and they pay for the platform. Then you get your cash when the site has taken its cut.
30. Crowdsourcing
You may have tons of business ideas but no way of executing them. That doesn't mean that those ideas should go to waste. You can still make money online as a kid.
You can share your business idea on crowdsourcing websites, and if people like your idea, they might buy it from you.
 31. Make a Course
There's a course for everything. And everyone's an expert in something. You can easily create a course to teach people how to do something.
It could even be how to take care of a guinea pig or pass a level in Call of Duty. You can create and sell online courses on websites like Udemy and Skillshare.
32. Collect and sell scrap metal
This job may sound easy, but it's not that easy. You have to hunt for metals in machines and other pieces, strip it to collect the raw metal, and when you've gathered enough, take it to the scrapyard to be sold.
This job does require quite a bit of studying as you'll need to know the types and prices of valuable metals and where they can be found.
Here are some cool places you can find valuable scrap metals to sell.
You'll also need to invest in basic tools like gloves, a toolkit, and some cleaning solution in case the meatal you unearth is dirty. If you want to go the full hog, you can invest in a metal detector.
You get paid for as much as you find, so you really have to get busy if you want a big payday.
33. Car Wash
Car washes aren't just for cheerleaders' fundraisers, you know. You can offer to wash your neighbor's car for a fee. You can even make it an event of your own, with signs and decorations and everything.
34. Car Detailing
Do even more for your community by helping to deep clean their cars. This will involve cleaning both the interior and exterior of the car. Basically, you'll clean everywhere except the engine.
35. Fix bikes
If your neighborhood has got a large number of kids your age and younger, there will probably be an abundance of bicycles.
If you can learn how to fix bicycle problems, you might be able to save yourself and your neighbors some money. This is because they don't have to go all the way to a repair shop to fix it.
36. Fix electronics
Are you a whiz with electronics? Then, you can create a business out of it. If you can fix people's faulty devices for a fee, not only will you have a steady flow of business, your customers will help market you.
You can even add other services such as computer maintenance and repair or turn the movies on DVDs and Blue-Ray into shareable videos so they can be watched on any device.
 37. Create a digital scrapbook
Many people have photos of albums they've gathered over the years. These pictures are precious memories, but they lose their color and quality over time. They're fragile and can easily be damaged.
You can create a digital scrapbook for these memories by scanning the pictures and then arranging them in whatever order the client specifies.
38. Teach kids to swim
As we said before, everyone has something they're good at. If that's swimming for you, you can rent out the local pool and teach swimming lessons once a week. Swimming is a very necessary skill in some households, so advertise your skill around your neighborhood.
Set a date and a time once or twice a week and invite kids to learn. You can charge per lesson or for a specific timeframe.
39. Become a personal assistant
While the requirements for this position vary widely depending on the person offering the role, the job of a personal assistant is to help the person they're assigned to.
There is no way to know what tasks you'll be asked to perform until you begin work, as your employer mostly defines this.
However, we recommend that you ask for more details about your position and the employer's expectations before accepting it. Nevertheless, this job does pay rather well. You might be earning more than a thousand dollars a month.
40. Make T-shirts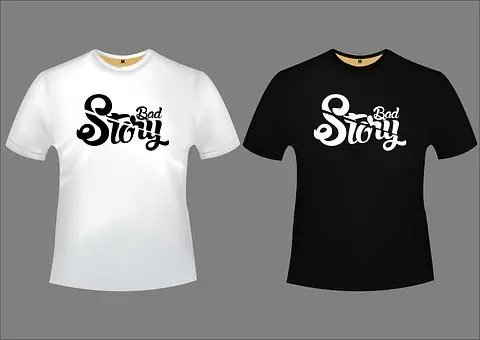 This could go well with the skill of design making. You can buy plain T-shirts, make a design, and then print it on the shirt, giving it a whole new feel.
You can even choose to dye the shirt in different ways to fit your aesthetic, and then sell it on sites like Etsy or other websites for handmade goods.
You can also choose to market your T-shirt-making skills to your community and let them come to you with their T-shirt request. In this way, you can make T-shirts for your local teams and groups and advertise your business to your customers.
41. Perform in public
If you need money fast, you could choose to perform in public. If you have a skill like singing, playing a musical instrument, dancing, etc., you can choose to perform in public and entertain people—Ready an act to perform and get on the street.
42. Raise and sell animals
If you have a lot of space in your house or backyard, you could buy an animal to raise and breed it. This animal can be a cat, a dog, a rabbit, a dove, a lizard, a mouse, etc.
When the animal gives birth, you can then put a price tag on the babies and then sell them through the internet.
But be warned, breeding an animal requires lots of patience, time, dedication, and capital. You may eventually reap your rewards, or you may not. Make sure you calculate your expenses properly, or you may suffer a loss.
43. Become a camp counselor
Well, actually, you probably won't get to become a full-fledged camp counselor till you turn 16. However, you can still be a junior camp counselor.
Junior counselors get a lot of free time to enjoy camp while still carrying out their duties and activities, and getting paid after camp is over. There are no losses.
44. Papers
This used to be a go-to job for teens looking to earn some extra cash on weekends and holidays. It is much harder to find a genuine paperboy or girl nowadays because most newspapers have digitalized their content.
However, if you can find a local paper route around your area, you can work mornings. Older people still like to receive their papers from young 'uns, and they tend to tip
Conclusion
While you can always start a business, the real challenge is making it flourish. You have to make use of all the resources at your disposal to ensure you make the most of your hustle.
Knowing how to make money as a 14-year-old or a kid of any age isn't easy, but once you start, you've already taken the most significant step forward.