23 Easy Fiverr Gigs Anyone Can Do To Make Money Without Skills.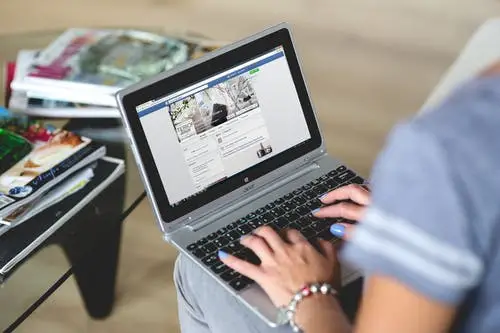 If you want to make money without having to bust your butt, then being a freelancer on Fiverr providing easy Fiverr gigs that require no skill or experience is a great way to do that.
It may seem like you need to have perfected a hard skill to become a successful freelancer, but that's not the case at all. You can still make a good sum just by offering some easy Fiverr gigs anyone can do.
I've made over $20,000 selling easy Fiverr services and you can make lots of money with them too.
Fiverr's one of the world's top freelancing platforms with millions of people making money on it.
Over a third of freelancers make around $75,000 a year. Many of them do this by creating multiple easy gigs to sell on Fiverr or by reselling purchased gigs for profit.
These gigs sell services that most people may be able to do themselves but don't want to. So, you need to set up these easy gigs to make money from freelancing the simple way.
I've found 23 of the best easy Fiverr gig ideas. These are jobs anyone can do and by the end of this article, you should be ready to begin your freelance career on Fiverr.
What Are The Easiest Things to Sell on Fiverr?
The easiest things to sell on Fiverr are services that do not require special skills or complex tools and at the same time can be performed within a short period of time without much effort. Virtually all the services here meet these criteria.

23 Easy Fiverr Gigs to Make Money
1. Comment on Blogs
This is the easiest of easy Fiverr gigs to make money. All you have to do is comment on people's blog posts. Comments can boost a blog's SEO and can bump it further up in search rankings.
However, creating backlinks in other relevant blog posts can increase a blog's site authority and bump it even further in search rankings.
If you enjoy reading blog posts and sharing your opinion, then this might be one of the best easy Fiverr gigs for you. However, you might need to do some research if you're asked to create backlinks.
You'll need to find other blogs (not the buyer's) with relevant content. You'll also need to find a creative way to link the buyer's blog.
This gig is easy to perform because it's a Fiverr gig that requires no skill or experience, and payments can quickly add up even if you only charge $5 per comment.
2. Do Voiceovers

Do you get compliments about your voice? Ever thought about starting a podcast or becoming a voice actor? Well, you don't need to look far to earn money with your voice. You can do it with a smartphone and your Fiverr account.
Voices are necessary for businesses that create animations, explainer videos, ads, audiobooks, etc. The best thing about this job and what makes it one of the more popular easy Fiverr gigs is that anyone can do it.
You don't actually need a voice like Mel Blanc's to earn money as a voice actor. People need voices for all sorts of roles, and your voice may just fit their criteria.
All you need for this gig is a computer (phone is good, too) with a microphone, some recording software, and your voice.
3. Hold a Sign
"Hold Your Sign" gigs are pretty popular easy gigs to sell on Fiverr. Why? Well, because you don't need to do anything but hold a sign.
You don't need to possess any skills or defining characteristics; neither do you need any expertise or experience. All you need to do is get the client's message, put it on a sign, and hold it where passersby can read it.
The buyer could even provide the sign. The message can also be anything, but it's an ad for the buyer's business most of the time.
If you're good at photo editing, you can do "Hold Your Sign" gigs differently. People do this by photoshopping the buyer's signs into the hands of celebrities. A popular celebrity sign holder is the 44th U.S. president, Barack Obama.
4. Proofreading

Proofreading is the process of correcting errors within texts. These errors can occur in different forms; grammatical, punctuation, spelling, or comprehension.
This is one of the Fiverr gig examples that can be performed without formal training and it's one of the best Fiverr gigs for beginners.
However, if you intend to keep your business going in the long term, it would be best if you invested in a course. This free proofreading webinar can get you started.
Proofreading is lucrative because all standard texts need it. It's a part of the publication process that cannot be skipped.
Professional proofreaders can make over $50,000 a year. You can proofread texts in any language you're fluent in. Software like Grammarly help makes the job even easier. Though the premium version is several times better, the free version can also save you some time.
5. YouTube Intro and Outro Videos
Creating Intro and Outro videos for YouTube channels is an easy gig to sell on Fiverr if you are equipped with the right tool.
The very high amount of reviews some sellers offering this service have received shows that this is a high-demand gig on Fiverr. Invideo is a powerful tool you can use to make high-quality YouTube intros and outros videos very quickly.
The client will provide you with the basic things you need to make this short video.
All you need do is to pick one of many awesome YouTube Intro or outro templates on Invideo, import the content, and after Invideo does its magic, you can download the finished work. You can get started with this tool absolutely free.
6. Create Short Video Ads
Every business needs some form of advertisement in order to put their goods and services in front of the right audience and video advertisements are known to outperform every other form of advertisement by a lot.
Creating these short video ads is an easy gig to make money if you deploy the use of a tool like Invideo which I mentioned above.
Apart from creating cool YouTube intros and outros videos, this tool can be used to easily create engaging social media video ads.
7. Give Advice for Money
Giving valuable advice is another easy service to sell on Fiverr. If you are an expert in a certain field, you can make money by giving advice to those in need of your expert opinion.
You can set your service fee on a per-hour basis. This is one of the best Fiverr gigs for beginners because it's a gig with low competition.
8. Build Affiliate Landing Pages/Sales Funnels
Okay, I know that the title sounds hard, but in reality, this job is straightforward. A landing page is a web page created for the sole purpose of turning leads into conversions.
A sales funnel is a series of steps and processes designed to turn leads into sales. Your service will be about creating an affiliate landing page/sales funnel.
This landing page is focused on conversions. That is, it focuses on making visitors enter their email or click an affiliate link that takes them to a sales page.
Making such a landing page is easy with the help of drag and drop landing page/sales funnel software that requires you have no prior coding skills or knowledge in HTML.
One such software is Systeme.io, a powerful drag-and-drop page builder with affiliate marketing-friendly autoresponder.
The software is free with an optional upgrade and you don't need to know a lot about building landing pages, sales funnels, or small websites with Systeme.io. There's already step-by-step training provided.
Note: You can make passive income as an affiliate of Systeme.io while using their services to create landing pages. You can sell Systeme.io to clients who'd like you to make their landing pages because you are automatically their affiliate. In this way, it's easy to earn a passive recurring income. I personally make passive income while rendering this easy Fiverr service using this method.
9. Graphics and Image Design
This is one of my favorite easy gigs to sell on Fiverr that encompasses a few jobs. If you have a design talent and can create logos, Pinterest pins, Instagram, or YouTube video thumbnail e.t.c, you can make it a gig on Fiverr.
You can create logos and images for businesses or edit photos for people. Graphic design and image editing are jobs that can be performed without too much expense or experience.
You can use apps to make up for a lack of experience or equipment. Canva is an excellent example of an app that's great for both graphic design and image editing. They have loads of fantastic backgrounds and filters for free.
Although apps like Canva makes designing images easy, taking a course on Canva graphic design on platforms like Udemy can help you turn this gig into a very lucrative one.
10. eBook Design and Formatting

A lot of information is going digital, and books must follow suit. EBook design has exploded with the development of websites like Wattpad, Webnovel, and other sites for amateur and professional writers to share their works.
These people need covers for their eBooks. They also need to format them so they can look as good online as they do on paper.
Professional eBook designers on Fiverr can charge over $20 for a simple cover. A great eBook automation software that can help you create beautiful eBooks is Sqribble.
With Sqribble, you can turn PDFs, podcasts, M.S. Word documents, videos, etc., into eBooks. That takes care of formatting. For the covers, Canva is still a great idea.
11. Make Video Testimonials
We've all visited sites that have video testimonials. They're audio and visual proof that a product has worked for the person in the video.
Video testimonials can be powerful marketing tools, and you can sell them. This is one of the best Fiverr gigs to make money without any skills. All you need is your camera, good lighting, and yourself. 
Video testimonials are one of the high-demand gigs on Fiverr. They're usually sought by businesses looking for reviews or spokespersons for their products.
These businesses will tell you what to say, so all you have to do is follow their guidelines.
12. Create Content
Creating content for blogs and businesses is a fairly lucrative way to earn money. Depending on what niche you choose, it can also become one of many easy Fiverr gigs. This doesn't have to be done solely in English. You offer services in the languages you're fluent in. 
Also, your content doesn't have to be centered around blog posts and articles. You can write letters, short stories, stories, books, etc.
You can ghostwrite essays for students and write summaries of long texts for others. There are tons of options when it comes to content creation.
13. Whiteboard Animation
Whiteboard animations are usually videos that are made to explain complex topics or concepts. The word "whiteboard" is used because the video is made using animated characters drawn on whiteboards.
Whiteboard animation video service is a high-paying Fiverr gig that is also high in demand. And another great thing about this service is that the competition is quite low on Fiverr.
Getting whiteboard explainer videos done may sound complicated or difficult, but it's actually not while using the right software.
One such software made for freelancers is Doodlemaker.
You get charged a one-time payment of $67 for an enterprise license and you can make whiteboard animations super fast even if you haven't made any animation video before.
This software also gives you access to over a hundred done-for-you animated videos in different niches and complete training on how you can create high-quality whiteboard animation videos from scratch in record time.
Including a voiceover service to video animation service can make you a lot more money and Doodlemaker can help with that as it comes with a ton of real-human voices.
Even as a new seller on Fiverr, you can easily charge over $100 for a short animated video with no voice-over included.
14. Manage People's Social Media
If you spend a lot of time on social media, understand how to grow followers, and create content that people like to see, you can make a killing off of managing people's socials. There are several ways to do this.
You can offer to grow people's followings. You can get paid to aid a social media marketing campaign. You can offer likes, reposts, and retweets. If you have lots of followers, people can also pay you to advertise their products on your own account.
A tool like Pallyy helps make your job as a social media account manager easy and efficient. With it, you can manage and grow your clients' accounts by automatically finding and reposting engaging content as well as giving credit to the author.
Pallyy integrates with Canva to help create better graphics. It also helps you schedule posts, manage comments, tag users and locations on Instagram and Facebook posts, e.t,c.
15. Test Websites
Here's another easy Fiverr gig idea. To become a website tester, you only need yourself and your computer or phone. Technical skills aren't required at all.
A website tester is just a person that tests the overall quality of a website. They check out how user-friendly the website is, how fast the pages load, ease of navigation, etc.
New website owners need to know these details before publicizing their links. You may be asked to screengrab your experience.
16. Create Business Names
Quite savvy with names? Do you have a flair for creative monikers? Then, you can help businesses create catchy names.
New companies and business owners like names that fit their brand but are catchy and easy to remember. If you can create such names, then you have an easy gig to make money on Fiverr at your disposal.
You can use this free tool to come up with creative business names.
17. Assist People (Virtually)

Virtual assistants are one of the high-demand gigs on Fiverr right now. Many people whose primary job is hosted online need assistants to perform the necessary tasks they don't have time to do.
These tasks are usually simple data entry, scheduling, communication, research, correspondence, etc.
As a virtual assistant, your job is pretty much whatever your boss tells you it is. This is a relatively easy way to make money and can be quite lucrative in the long run. However, don't expect the income from this gig to start paying your bills at first.
18. Translate

Are you fluent in one or more foreign languages? Then you can make money translating for people. You can translate audio to text and text to text. You can even create subtitles for videos. Translating eBooks is also an option.
This is one of my easy Fiverr gigs that can become a career if you play your cards right. This lady seems to be doing pretty well for herself.
The Google translation tool is a free tool you can make use of if your translation skills are not top-notch yet.
19. Be an online friend
Getting paid to be an online friend is one of the most exciting of the easiest Fiverr gigs anyone can offer.
All this gig entail is to be a good online companion to your customers for a set period of time and payments can be fixed on an hourly basis.
If you enjoy making new friends and are a good conversationalist, here's your chance to make a good income online from your hobbies.
20. Unboxing videos
An unboxing video is simply a short video recording of yourself opening a product for the first time. This is a form of advertisement that enables potential buyers of the product to experience what the product feels like.
The unboxing video service is a relatively new category on Fiverr hence the competition for this service is really low. This makes it an easy gig to sell on Fiverr for beginners.
21. Customer service
Customer service is another easy gig on Fiverr with low competition. This gig is great for beginners that would like to earn from freelancing on Fiverr by working remotely as customer service agents for businesses.
The job of a customer service agent mostly revolves around rendering support to customers of a particular business via email, live chat, and phone calls.
This job can be done full-time or part-time and your service fee can be charged on a per-hour basis.
22. Articles to video conversion
Converting articles and blog posts to videos is an easy Fiverr job that is high in demand.
Many content writers like their written content to be converted into faceless videos which they can upload to YouTube or other video-sharing platforms. You can easily do an amazing article-to video conversion job with a free tool like Invideo.
23. Online tutoring
You most probably know some things that others do not know and they are willing to pay you for your knowledge. Online tutoring on Fiverr is an easy way to make money with your knowledge.
As long as the knowledge you have to offer has a demand that is reasonably high, you can make a decent income on Fiverr with this type of gig.
Bonus Tip
Feeling like you don't have the interest to do any Fiverr job? That's okay. You can learn how to make money from Fiverr without skills by drop servicing on Fiverr. All you need is yourself, some energy, and a phone or computer.
Can Beginners Make Money on Fiverr?
Yes. The Fiverr freelancing platform is designed in such a way that beginners without experience or reviews can make money. The platform helps beginners by giving them a fair chance to make sales, they even seldom rank properly created gigs owned by beginners ahead of those of experienced sellers.
How Much Can A Beginner Earn on Fiverr?
It's possible for beginners to earn a couple of hundred dollars in their first month on Fiverr and their earnings can potentially increase after a few months of delivering quality services on the platform.
I earned $220 in my first month on Fiverr and was fortunate to increase my earnings to $550 in the second month.
How Do You Get Started on Fiverr With Easy Gigs?
Now that I've shown you 23 easy Fiverr gigs anyone can do, it's time for you to use them. You can make thousands of dollars with the above jobs, and most of them don't require you to have any skill, experience, or special equipment.
But before you can start making money with these easy Fiverr services, you need to signup as a freelancer on Fiverr, choose from the above-mentioned gigs, then create a killer Fiverr seller profile and hot selling gig description for your services.
This will ensure you get started with offering easy services on Fiverr the right way.
How to Make Money on Fiverr With Easy Services
Choosing easy services to sell on Fiverr and creating gigs for these services are the first steps to take in order to make money on Fiverr with easy gigs.
After creating these gigs, you need to work towards getting customers to buy your services. So, to make sure you have a smooth ride on your road to making money with your services, I've created a guide to show you how to make sales as a freelancer on Fiverr even if you are a complete beginner.
Final Note on Easy Fiverr Gigs
These are the easiest of easy gigs on Fiverr and they are Fiverr jobs anyone can do. While some may be more profitable and have higher compensations than others, they're all easy gigs to make money from home.
However, some may bring in low income now but will pick up later. It's best to try out the ones that appeal to you most first, even if they don't seem all that high-earning.