If you've ever tried to find a survey app to make money from, you'll know it's not easy to find a legitimate one amongst all the fakes out there on Play Store or the App Store.
However, there is still money to be made every day by taking surveys.
So, we've searched for and found some of the best survey apps that pay.
These apps pay in cash, gift cards, or points for various things. Let's check them out.
17 Best Paying Survey Apps That Pay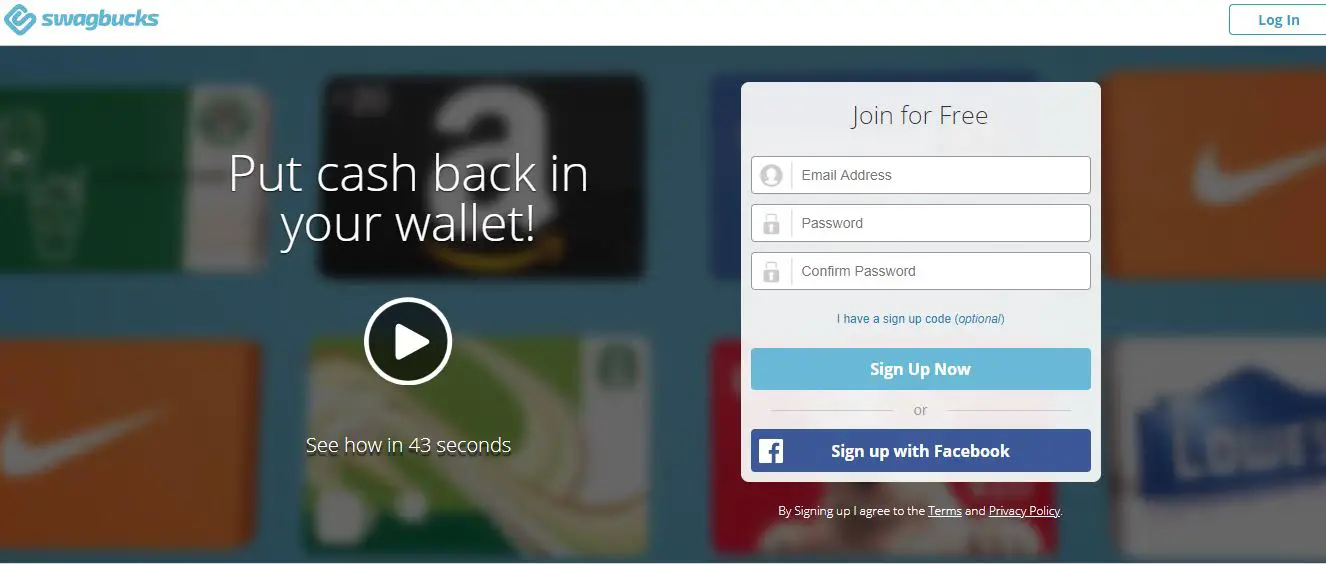 According to Business Insider, Swagbucks has paid out over $250 million to its users.
Their survey app lets you make money by doing easy surveys, playing games, and adding your opinion to a poll.
But their easiest task is watching videos to make money.
You can watch videos in your spare time to make SBs (the currency you're paid in if you use Swagbucks ?).
You can get gift cards for simply shopping online or discovering content with the Swagbucks search engine.
You can do stuff you enjoy doing for money with Swagbucks, which makes it one of the best survey apps around.
Available on: iPhone, Android.
Payment methods: PayPal, gift cards.
Our next money maker is Survey Junkie. This is one of the best survey apps that pay the most. With Survey Junkie, you can seldom find surveys that pay up to $50 per survey.
You can take surveys with varying topics, but the survey you take in the beginning to find out your interest and lifestyle decides what surveys you'll get to take, so fill it out carefully.
On the Survey Junkie app, a point has about the same worth as a cent, so you can earn hundreds of points in one go.
You can earn more by referring friends and family. You get paid $1.5 for every free sign up through your referral link.
You can't cash out until you've earned $10, but that won't take long at all.
Available on: iPhone, Android.
Payment methods: PayPal, gift cards.
National Consumer Panel is unlike many other survey apps because it has different tasks.
You'll still be answering surveys, but your main task will be to scan the barcode of the goods you buy during your average grocery run. If they don't have barcodes, you can enter them manually.
You'll also have to enter the shop you bought them from and their prices.
You can also earn by simply letting the company monitor your internet activities. There's no option to earn cash, but they do run sweepstakes every week, month, and quarter. All points are payable in gifts.
Available on: iPhone, and Android.
Payment methods: Gifts.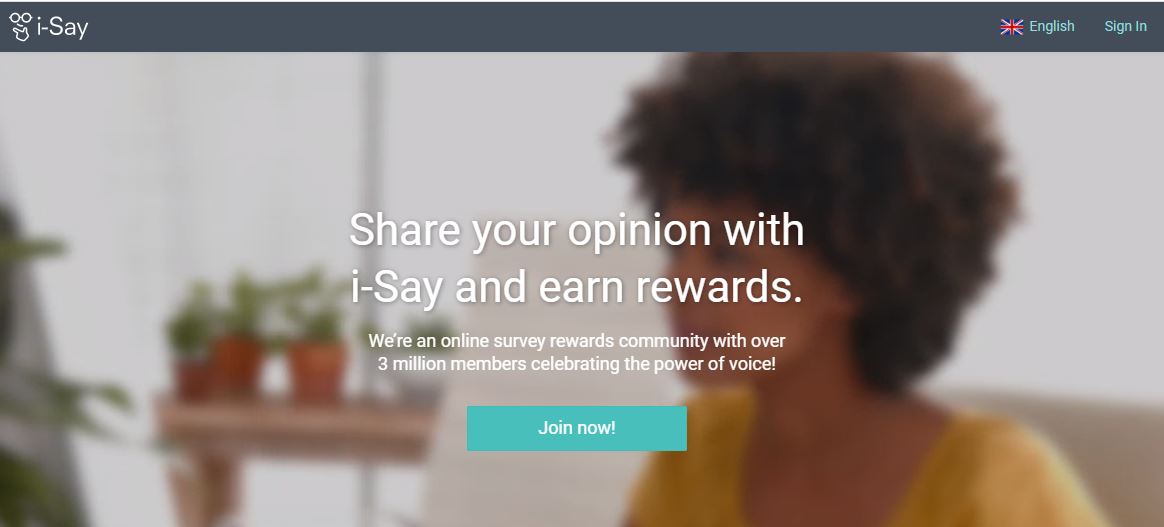 Doing I-say surveys is like a game of the fastest fingers.
The survey is announced in your notifications, and you have to join before they reach their participant cap.
Survey notifications will be abundant, but if you don't want that many notifications, you can change the app's settings to a daily or weekly alert.
Some of the surveys are for product testing, so you might get some benefits. I-say is one of the best survey apps because you can cash out with just $5.
Available on: iPhone, and Android.
Payment methods: PayPal, gift cards.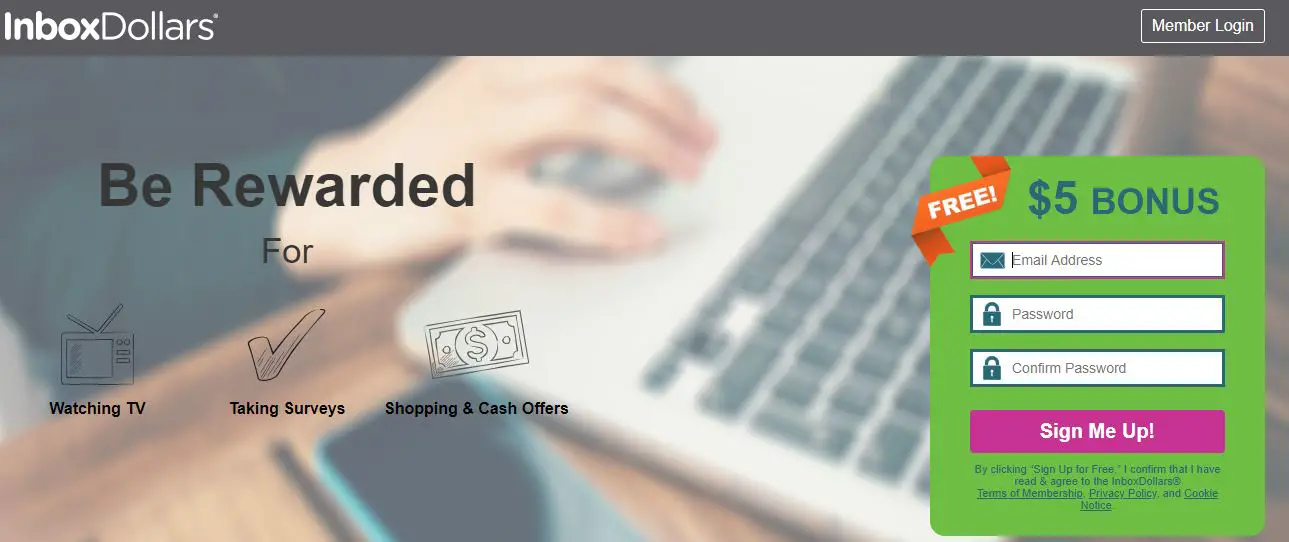 Another survey app that has paid out a lot of money to its users is Inbox Dollars.
You get a $5 bonus just for signing up.
You get paid for answering online surveys, and with each survey, you can earn between $0.5 and $5.
You also get points for redeeming coupons, online shopping, reading emails, playing games, watching videos, and testing products.
Available on: iPhone, Android.
Payment methods: PayPal, prepaid Visa cards, gift cards.
You may also know LifePoints as National Family Opinion.
LifePoints gives you opportunities to participate in research surveys and polls and earn points. You can use these points to get cash, gift cards, or other rewards.
There's a mobile app and a desktop app so you can earn cash on any device.
LifePoints is one of our best survey apps because you can earn money with it outside the United States.
Available on: iPhone, Android, and desktop.
Payment methods: PayPal, gift cards, and other rewards.
Toluna is one of the larger survey apps on this list.
They partner with several large companies to make your opinions heard.
As a result, you may get more survey opportunities with them than with other apps.
In addition to answering surveys, you can also test products to earn extra points. You also have the option of socializing with other Toluna users, which is pretty rare for a survey app.
Available on: iPhone, Android.
Payment methods: PayPal, gift cards, sweepstakes, and Amazon codes.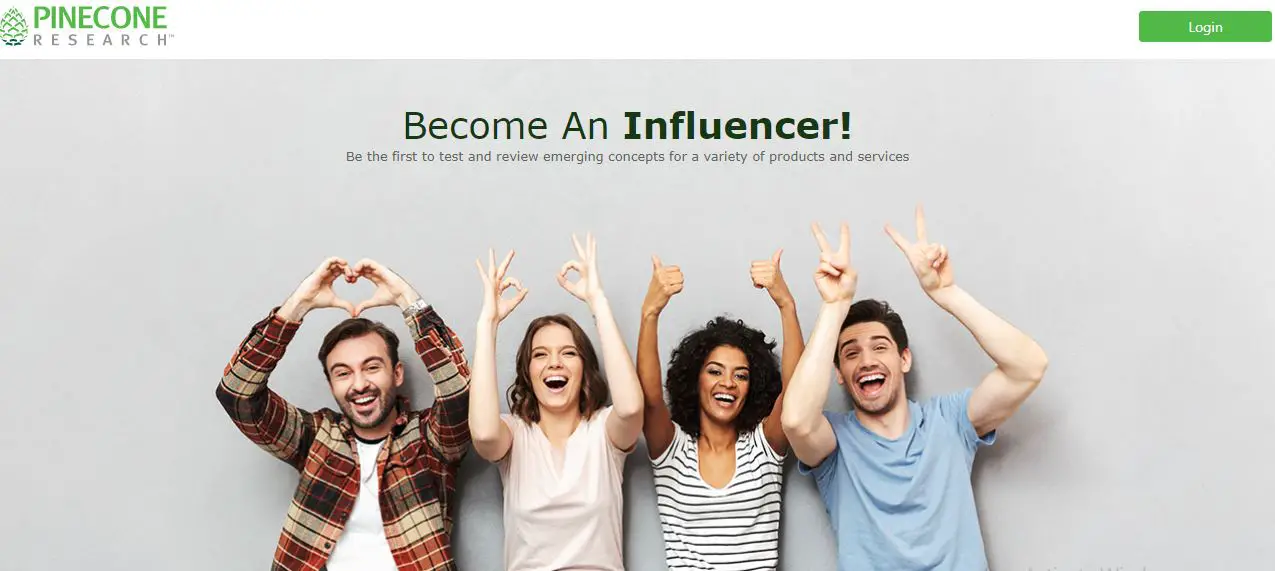 Pinecone Research isn't a popular paid survey app.
However, it is ideal for people who don't want to receive survey notifications daily.
Surveys aren't offered all that often, but one survey can pay as much as $3. You may also be asked to participate in product testing.
Pinecone Research has an app for iPhones, but most users say the desktop app is better.
And we agree! You can cash out with as little as $1, though, which is much lower than other survey apps.
Available on: iPhone.
Payment methods: PayPal, sweepstakes.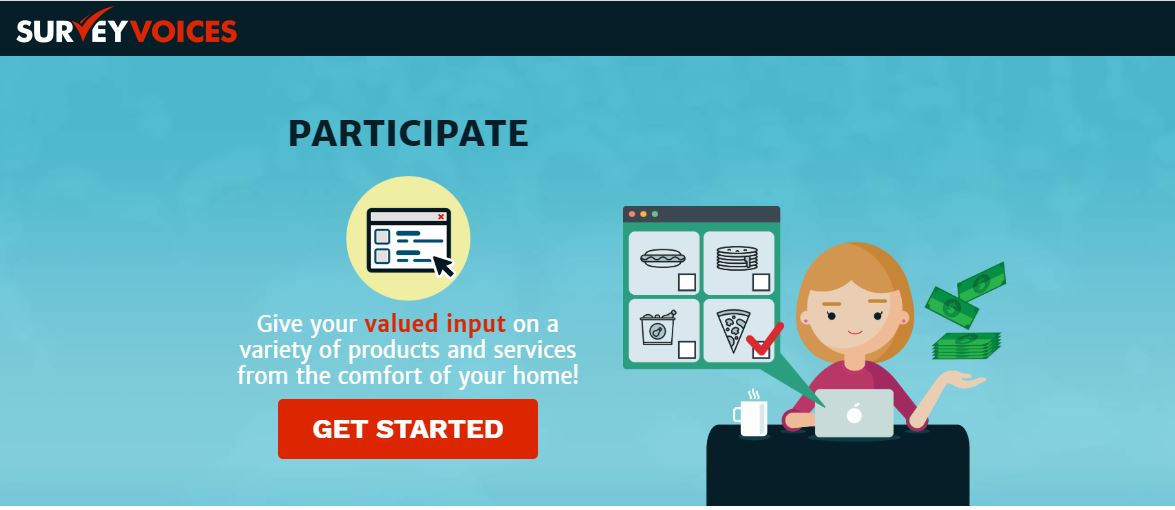 Survey Voices needs people to tell brands their opinions about their products and services. You can earn over $100 a week doing this.
Once you sign up and qualify for these exclusive surveys, you can also make money by testing products.
Available on: iPhone, and Android.
Payment methods: PayPal, gift cards.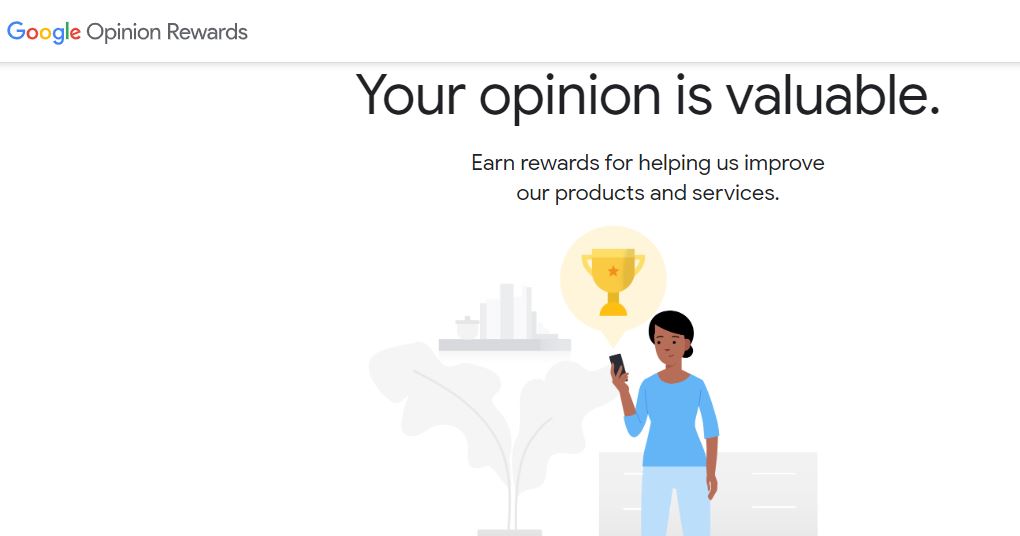 Not many people know that Google has its own survey app. This is a secret app to make money by taking surveys.
Google Opinion Rewards provides users with two ways to earn money: surveys and audience measurement.
The surveys will include topics like online marketing campaigns and asking your opinion on Google's apps.
Audience measurement involves you connecting a few products to your TV to allow Google to monitor your TV usage. All products will be provided by Google, of course.
You'll receive rewards in cash for answering surveys and in gift cards for audience measurement.
Google Opinion Rewards is one of our best survey apps because you can cash out instantly. Unfortunately, this app is not available on iPhones.
Available on: Android.
Payment methods: PayPal, gift cards, Google Play credit.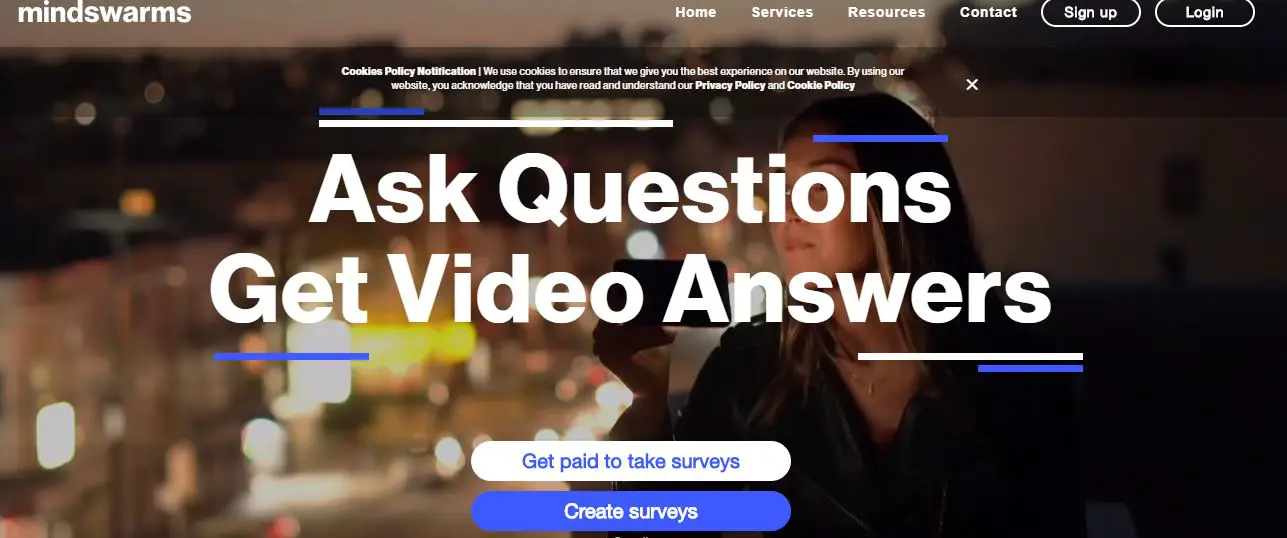 Mindswarms has a unique way of allowing users to earn money.
If you're not camera-shy, you can answer surveys in videos, instead of forms.
This may sound a little bit daunting, but Mindswarms is a very lucrative survey app. You can get as much as $10 for a one-minute video and $50 for one of around ten minutes.
During the ten-minute video, you'll be required to answer seven questions.
Mindswarms insist on videos because they feel the answers generated will be more authentic than a survey or poll you just mindlessly answer.
Mindswarms is the best survey app to cash out instantly because you can earn a substantial amount at once.
Available on: iPhone, Android.
Payment methods: PayPal, gift cards.
Unlike most apps, Survey On the Go allows you to choose which survey topics you'd want to answer. You can choose to give your opinions on brands, or you can choose from these topics:
Sports
Business
Politics
Entertainment
News
Media and technology
Apart from being able to do these surveys, you can also choose to do audio or video surveys, which are more profitable.
When you fill in the information on the introductory survey, specifying what topics you're interested in will decide what surveys you're going to be invited for. However, most On the Go users get a steady supply of surveys. Your minimum payout balance is $10.
Available on: iPhone, Android.
Payment methods: PayPal, gift cards.
MyPoints is one of the best survey apps that pay because of its unique cash-out options.
You can cash out with PayPal, or you can get cashback benefits of up to 40% at many retailers and restaurants, Visa gift cards, or United MileagePlus frequent flyer miles. You can also earn money from watching videos.
MyPoints offers a $10 bonus for registration, but it comes with a catch. To receive it, you have to spend $20 or more through MyPoints' shopping portal.
Available on: iPhone, Android.
Payment methods: PayPal, gift cards.
Qmee is not a well-known survey app to make money, but it is still one of the best.
Its app is only for phones that can be added to your desktop as a browser extension for Chrome.
You earn money by allowing it access to your internet activities as well as taking surveys. When you shop online, it acts as a companion and notifies you of all available coupons and discounts.
The awesome thing about Qmee is there are a lot of surveys. It's not uncommon for users to fill out five surveys a week.
You can also withdraw from your piggy bank anytime you want.
Available on: iPhone, Android, and desktop
Payment methods: PayPal.
Branded Surveys is a survey app to make money by taking short surveys and other tasks that are easy to complete.
Members who participate in surveys and gain points can rise through the program's bronze, silver, and gold tiers. The more work you do, the more money you can make and the better surveys you can take part in.
When you sign up for the Branded Surveys platform, you'll get 100 points automatically. All you need is a PayPal account to turn in your points for cash.
You need to be at least 16 years old and a resident of the US, UK, or Canada to sign up.
While it's true that you may not get paid as much as $5 per survey, Valued Opinions guarantees that you'll never get paid less than $1.
The topics of the inquiries might be anything from specific products to marketing strategies to even current events.
On the other hand, points cannot be cashed out for actual money and can only be used to purchase gift cards. When you reach a point total of $10 or more, you can begin making redemptions.
Since its inception, Rebel Prize has distributed over $9 million; currently, thousands of dollars are distributed daily to subscribers.
It's an old-school survey site, designed for finding out what people think about popular brands and products.
Your options for cashing in your points are extensive and range from a direct bank transfer to gift cards redeemable at hundreds of different stores.
Are Paid Surveys Legitimate?
Paid surveys are 100% legal. We know that a company paying you for your opinion may sound a little (or a lot) fishy, but yes, companies actually roll out the big bucks to pay little folks like us for answering their questions. Why do they do it, though?
The answers you give on your surveys are actually precious resources called "consumer feedback." Companies need consumer feedback to know several things like:
How well their products/marketing campaigns are received.
How well-received their next products/marketing campaigns will be, etc.
The answers given to these questions will help the company make better decisions.
Companies that don't have a department set up for this kind of research use survey apps like the ones listed above and then pay them to pay us. A sweet deal for all involved.
How Can I Tell if a Survey App Is Legitimate?
By the reviews. Making a fair amount of money by answering questions is a pretty great way to earn money, and people will want to let others know what worked for them.
A legitimate survey app will always have a few good reviews on places like Google, Playstore, the App Store, and Trustpilot. 
What Apps Pay You Instantly?
Most survey apps have a minimum amount you must have saved up before you can withdraw. This can be $5, $10, or even $25. Or it can be nothing at all.
Some of the best survey apps that pay cash pay instantly, even if there are only a few cents in your account.
These survey apps allow you to pay your money right into your PayPal account no matter the time of day, the amount, or how long you've been registered. You can also collect your money in gift cards if you don't want it paid in cash.
Some examples of survey apps that pay instantly are Google Opinion Rewards, Mindswarms, and Qmee.
With these apps, if you're ever in need of cash immediately, you can withdraw your earnings quickly and easily.
How Much Can You Make from Survey Apps?
Not all that much. Most surveys pay from $0.5 to $5.
If you do a hundred of them in one month, you could earn around $50 to $500 per month.
It would be nice if you could earn $500 a month by completing tasks on a free survey app, but the real amount is probably closer to the lower estimate.
But, if you roughly calculate what the average person needs to survive every month, you might not even make up one-fiftieth of the amount required minus savings.
Which Survey App Pay The Most?
There are many high-paying survey apps on the internet and it's difficult to tell the exact one that pays the most. But be rest assured that the survey apps discussed in this article are among the legit survey apps that pay the most.
 In Conclusion
Surveys are a great way to earn extra cash, and they can help you buy things without dipping into your actual budget.
A survey only takes about five to ten minutes to earn you a few dollars, so it's an easy thing to do in your spare time or when you're feeling free enough to multitask.
Why spend your time doing nothing when you could be earning money while having fun with the best survey apps?