The relevance of interesting, high-quality images in website and blog content is now widely recognized, and it is not unlikely that you're also aware of the fact that using stock photos that don't suck on your site can significantly increase your overall online outputs.
It's a good thing if you can always create the photos you need by yourself, but you'll agree with me that this is not the case for the majority of bloggers and website owners out there.
Again, while there are several free stock photos online, many of them truly suck, and you'll soon get to discover that you can't really captivate an audience with such.
The good thing, however, is that there are a few online sources that provide great stock photos, for free.
What this means for you is that you can now enjoy using free top-notch photo inputs for your blogs and websites, without risking been banned or restricted by the search engines or having your site looking like an amateur blog.
Now, since you may not be able to readily tell which sources fall in this category, we have come up with a list that should help.
The following are some fifteen online sources where you can easily find free stock photos that don't suck.
Although some of these sources may not look like the everyday online photo sources you know, the fact that they provide great value stock photos at no cost is something remarkable.
15 Places To Find Free Stock Photos That Don't Suck
From over the years, many blog and website owners, have come to significantly rely on what the Pixabay platform has to offer.
Asides the fact that you'll always get good quality stock photos, the website is also noted for its wide range of photo options.
Currently, Pixabay provides well over 1.5 million stock photos, with an ever-increasing catalog.
This makes it one of the quality stock photo sources, with a huge option base for users.
Another good thing about the website, is that photo contents are fairly spread out across several niches.
This means that you're likely to find those images that suit your purpose and type of business, no matter what it is.
All photo contents can be easily downloaded, and you get several pixel options to choose from- for each photo.
Gratisography is another valid source for impressive free stock photos, this year.
It is particularly a top photo source choice, for contemporary blogging and online marketing of all sorts.
If you need to show something that sufficiently draws the viewer's attention- while also effectively conveying the message, then this platform has a lot of meaningful photos for that.
Gratisography is where you get those funny and strange eccentric images, that could immediately develop a website visitor's interest and make them read all that you have to say before they know it.
What's more? Users are allowed to pick just what they need, without even giving photo credits to the website or some other persons.
When you come across the photo catalog on Pexels, you're likely to heave a sigh of relief- especially if you've always had to use stock photos that suck.
Every stock photo on Pexels is top grade, and they all match contemporary photo requirements for blog posts and web content.
Since all images on this website are CC0 licensed, intending users can make use of them for almost all internet activities- including online sales generation purposes.
Something important about this service provider platform is that the photo logs are always updated. For instance, over a thousand new HD stock photos are added every month, meaning you can always get something new.
If you think one or two videos would also help your blog or website mission, then you could get a whole lot of templates from here too.
This is another great platform for sourcing free stock photos.
Photogen is a delight for users, as it provides an organized array of stock photos of all types and categories.
Hence, you would find a significant amount of all of landscape nature photos, corporate business and industry photos, world cultures, concepts, etc.
The website is very much easy to use, as all you need is an idea or general category of the images you want. Once you have this, proceed to search them out on the website's search bar.
Like the other platforms on this list, Photogen also guarantees you high-quality resolution stock photos.
And of course, you're free to use the photos for your business or personal purposes- without fear of harassment of any sort.
Flickr is a great stock photo source, that cannot but be on this list. Currently, it is one of the most popular website sources for free stock photos of almost all the categories you can think of.
With over six billion free stock photos to choose from, there's almost no way you wouldn't find something that matches well with your peculiar activities or goals.
Considering its high volume of stock photos, this platform gives you a relatively wider option that you may not find with other free stock photo sources.
The website is easy to use- as you don't even need to register before downloading picture files.
However, you may necessarily need to create an account, if you wish to enjoy the full benefits of using the site.
There are a number of features that facilitate the sharing of photo files between different users on the platform, and you'll surely be impressed with what you see.
All stock photos on Stocksnap are CCO licensed, high quality, and of course free.
The platform has served well for a lot of bloggers and website owners everywhere in the world, and it's likely going to be a favorite for a long time.
The Stocksnap images are just great for increasing your blog and website user retention, and for showing the right level of professionalism that your online business needs to have.
The categories are quite a number, which makes the website useful for all types of online users.
Whether it is the minimalist type of photos, or the very detailed and sophisticated ones, Stocksnap bring them all up- when you hit the search button.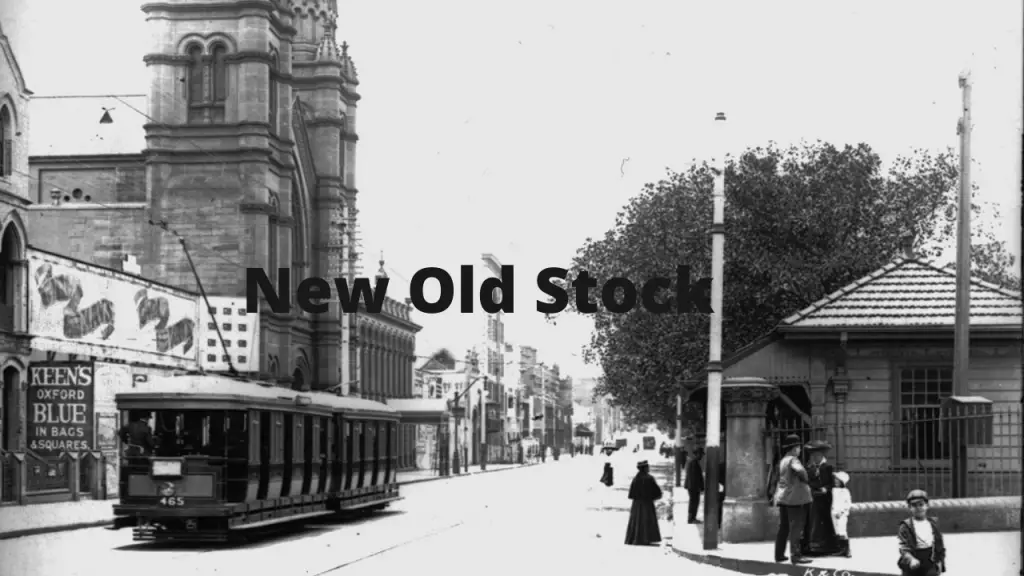 This platform is known for its high-quality vintage stock photos. As such, if your blog or website is into provoking nostalgia, then you should try out New Old Stock vintage photos.
It has a fantastic collection, hundreds of thousands of fresh pictures. And this includes photos of notable people and places of the past.
Although you'll need to sacrifice the high resolution and clarity, you're used to with regular pictures. You're getting the best quality available for that feeling of authenticity you so desire.
It has a straightforward interface and labeling. You can easily navigate the site and download the images without needing to create an account.
You'll most likely get overwhelmed when you get on this site. And this is thanks to its wow number of amazing photos. You might even doubt whether it's free thanks to their quality. However, don't sweat it as it's free even for business use.
The great thing about FreeStocks is its large amount of categories. As such, regardless of your niche or need, you're sure to find something that's perfect for you. They are also perfectly arranged, so you don't have to stress finding the right category or stock images.
Even more, don't need to sign up to download. Just hop in on their site and immediately get access to an impressive collection of stock photos that don't suck.
Another must-see platform for stock images that don't suck is PicJumbo. It offers hundreds of amazing photos that you can incorporate into your blog or website.
There are also hundreds of new pictures each day. You can be rest assured knowing that you get access to new choices each time you're on their page.
You also get to navigate its interface easily. And thanks to its 'more images like this' function, you can quickly get access to related images of your best choices. It also has a vast catalog, one of the best for vintage stock photos.
Like most platforms on this list, you also don't need to subscribe to get access to its large reserve of free stock photos.
This is another excellent stop for free stock photos that don't suck. And with over 50 000 images to pick from, it offers some fresh options.
Aside from offering excellent stock photos, it also has an interface that's easy to use. You practically don't need to create an account to enjoy its vast collection. All you need to do is get on the site and download the photo of your choice.
It also fits in perfectly for use in your blog or website thanks to its flexibility. It allows you to download the images in different resolutions based on your needs.
Another fantastic thing is that it offers both vintage and old-school stock photos, which you can easily access through its search bar.
Although iStock is a paid platform, it also offers free stock photos of exceptional quality. Even more, they are of considerable quantity spread across the diverse niche. This way, regardless of your needs, you're most likely to find something suitable.
It also allows you to enjoy these images for both business and personal use. And you can easily download them on your device by merely subscribing to the platform. Don't worry; you don't need to pay for this subscription.
You also get access to fresh and free illustrations and videos. This way, you can spice up your blog or website when the need arises. Their platform is also pretty straightforward to use.
You'll be shocked by the beauty and artistic imagery that's up for grabs on this platform. And at that for free.
Getrefe offers high-quality images depicting people's interaction with tech. And it just doesn't take all or any pictures on its site. Instead, it provides only pictures that look natural so you can brighten up your blog or website.
It offers these pictures in high resolution. And you can use them for both personal and commercial use.
This is another excellent place to find free stock photos, and this is all thanks to Shopify. Yes, the popular Shopify. And this platform houses millions of amazing images that are perfect for blogs and sites. In fact, it's intended for business uses than most popular sites.
It has an extensive collection of pictures that ranges from arts to animals to business to cinemagraphs and city, among others. It also has a group for new photos, so you don't get bored out by your choices.
On this platform, you get access to high-resolution images that ensure your blog or site doesn't suck. You can also easily download them without having to create an account or sign in.
You have to be on the site to appreciate the amazing free stock images that ShotStash offers. It provides a wide range of options for creative professionals thanks to its broad category.
ShotStash also keeps your options fresh thanks to its daily additions. They also provide unique pictures. This way, you can ensure you're easily identifiable if you decide to apply it to marketing campaigns.
It offers high-resolution pictures in business, tech, art, food, and nature, among others. And it has a handy search bar that allows you to explore them with ease. You don't even need to create an account to get access.
It has a fantastic library that comprises over a million stock images that don't suck. You don't have to worry about royalty or ban from commercial use as it's free. You don't even have to credit them when you use their pictures.
It also has a straightforward user interface led by its search bar. So, you can easily use keywords to search for excellent pictures across different categories.
It only offers pictures of high quality. And you can download them easily without having to create an account on the platform.
It also has a design tool where you can edit these pictures. And although you'll need to sign up for this, it's free. This way, you can customize the images and make them unique and fitted to your needs.
Summary On Stock Photos That Don't Suck:
Although all of the listed platforms are great places to find the best free stock photos that don't suck, it is possible that you may find one website to be more useful than another.
Basically, you can try them all out and see which one matches your style more, or you can always compare images from all of the platforms.
If starting a blog is your next project, check my article on how to start a successful blog.
You will get a complete guide on how to build a successful blog or website from scratch.