When you think of footwear, Nike easily comes to mind. Established in 1964, Nike has gone on to become the world's largest supplier of athletic footwear and apparel.
With over $39 billion in revenue in 2019 alone, it is one of the world's most valuable company.
Nike also runs an affiliate program that allows publishers to market Nike's products and, in turn, earn revenues. In this article, we'll discuss the Nike affiliate program in detail.
And how you can enjoy a rewarding experience if you do decide to join the program.
Nike's Affiliate Program
This program allows select websites to partner with Nike and earn a commission. In turn, Nike requires these partners to promote Nike products to buyers.
The various website niches which Nike has partnered with till date include:
Sports sites
Shopping directories
News sites
Bloggers
Fashion sites
Shoe sites
Fitness and health sites
True content sites.
As such, if your website falls within the categories above, you're one step away from becoming a Nike affiliate partner. On the other hand, if you're looking to start a site, you can base it on any of the above.
You can also click here to know more about getting a blog/website. Take note, however, that Nike doesn't partner with publishers who operate search engines or link shortening services.
Also, the Nike affiliate program allows you to offer customers additional perks such as:
Free dispatch on qualified orders
Periodic sale periods
Customer promotions.
Nike Products: What Can You Promote?
Nike affiliate brands provide hundreds of products you can market and earn commission on. The brands include:
Shoes
Football
Tennis
Skateboarding
Baseball
Jordan
Basketball
Golf
Polos
Tops and T-Shirts
Jackets and Vests
Sandals and Flip Flops
Training and Gym
Lifestyle
Hoodies and Sweatshirts
Socks and Underwear
Surf and Swimwear
Pants and Tights
Nike Pro and Compression
Shorts
How to Join The Program
Nike operates its affiliate program in partnership with an affiliate network – Awin. As such, when you select the 'Apply Now' tab on the affiliate site, you'll get redirected to Awin.
You'll then need to sign up on Awin. However, if you already have an account on Awin, you just need to log in.
Also, joining the program isn't limited to only Awin. You can also join through the Commission Junction Affiliate Network, among others.
However, applying through other affiliate networks may result in less cookie-duration or lesser commission. As such, it is preferable to apply through Awin.
So, after you sign up through the affiliate network of your choice, you can then search for the Nike affiliate program and apply to become an affiliate partner.
However, not everyone qualifies to be an affiliate partner. To qualify, you must have an established website in any of the categories already listed above.
Upon acceptance of your application, Nike will invite you to explore the full range of links and banners you can utilize on your sites.
What Is The Commission Structure?
Affiliate partners can earn as much as an 11% commission on each valid sale. This is a massive rise from the 7% commission available when you market Nike's product through the Amazon affiliate program.
However, this commission rate doesn't apply to every product.
Also, as earlier hinted, you may get a lower commission depending on your choice of an affiliate network. For instance, when you join through the CJ affiliate network, you earn a meager 1% on each sale.
Also, this program offers two payment options – PayPal and ACH.
What Is Nike's Cookie Policy?
Nike offers a 30-day cookie duration. This means that you enjoy a 30-day window in which your site guest can complete their purchase, and you'll still get paid.
However, when you join the program through Awin, you get a flexible cookie policy. It offers a 30-day period for non-incentive publishers.
Alternatively, when it concerns loyalty and discount publishers or cashback, it offers a 7-day cookie period.
How to Enjoy a Rewarding Experience With The Nike Affiliate Program
Although the program can be complicated, here are few tips on how to get the best out of it.
1. Produce superb content
This is the first consideration to maximize the program fully. You need to provide captivating and excellent content that inspires your readers to explore your posts further.
Write top-notch reviews on products, guide them on what to shop for, and pick the best choices among available products.
Also, ensure that you recommend alternative or another budget-friendly option. This way, you can capture the attention of a broad range of readers.
2. Focus on a category of product
As you already know, Nike offers a wide range of products that you can market. However, trying to sell all categories of products, especially in the early stages, may not be efficient.
As such, to ensure you fully maximize the program, it would be better to start with one category. In fact, you may need to start with one subcategory. In time, you can then expand to other subcategories.
Through this, you can increase your chances of success.
3. Apply SEO
As much as Nike has a readily available market, there are hundreds of other affiliate partners making the niche competitive.
As such, to enjoy a rewarding experience, you must optimize your content to include less competitive keywords.
Similarly, long-tail keywords with a large search volume and reduced difficulty are preferable. For instance, avoiding the word Nike and using keywords such as "useful tips for newcomer runners" might do the trick better.
You can then link your readers to products from the post. Alternatively, you can connect them to another article where you review the products.
4. Email Marketing
This is a smart option to promote Nike's product. If you already have an email list, you can get right to it by pitching new deals to your list.
However, if you don't, you need to build an extensive list by asking your site visitors. Afterward, you can then begin to pitch.
Send regular updates inviting your list to read posts on your site or refer them directly to Nike's website.
5. Join other alternatives
You may also need to consider joining other affiliate programs in addition to the Nike affiliate program. This offers you multiple options. First, you get access to an additional source of income by promoting another brand.
Also, some of your site visitors might not be fans of Nike. Joining another affiliate program means you can also promote another preferred brand. In turn, you can cater to a broader range of people and avoid missing out on sales.
Other Alternative Affiliate Programs
Although Nike offers you great options with its affiliate program. It is not totally a bad idea to explore other alternative affiliate programs.
Especially if you're looking to make more cash, these alternatives include: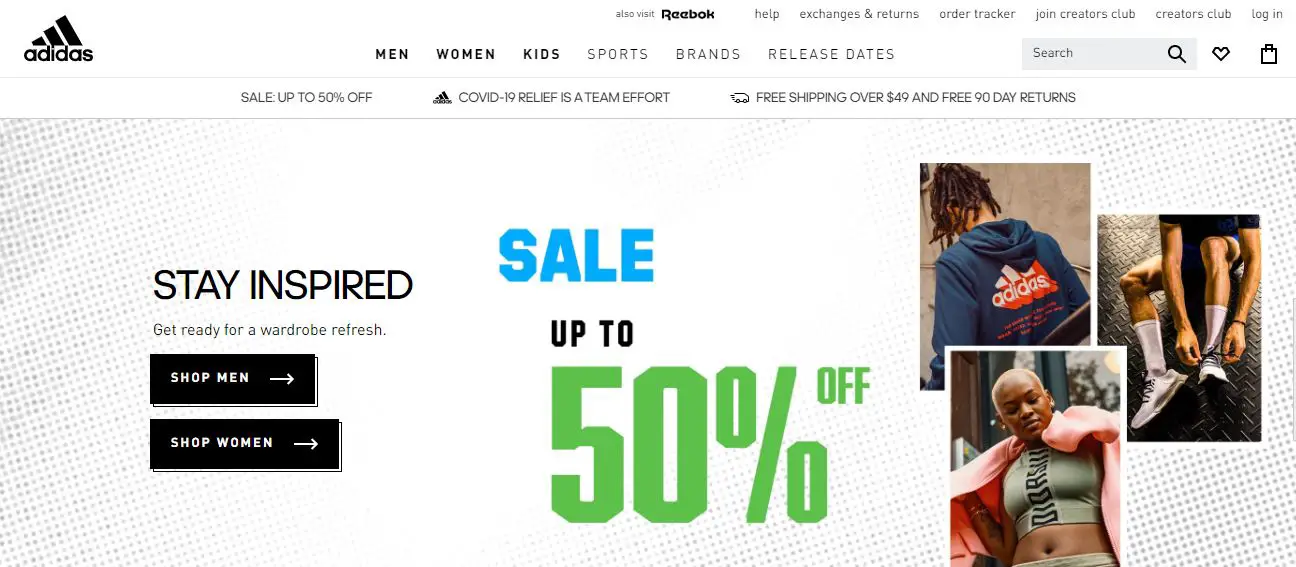 With over 60 years of quality delivery of innovative footwear and other sports accessories, this is a great alternative. It comes with a decent commission structure totaling as much as 7% of each sale.
Also, this program is recurring in nature. As such, you receive a commission on the next three purchases your referred customer makes on Adidas.com.
It has a 30-day referral-duration that allows you to get rewarded as long as your customers complete their purchases inside 30 days. You can also easily apply to join the program at Impact.
2. Fila affiliate program
This program is perhaps the best alternative, thanks to its equally high commission and cookie policy. It allows publishers to promote Fila's broad range of footwear and clothing in return for a 10% commission on each sale.
It then offers a 30-day cookie window that ensures that your customer's failure to complete the purchase within a day or two does not deprive you of your commission.
Fila also offers other cool perks, including professional support, safe and fast payment, and an extensive range of advertising materials. You can join the program through various affiliate networks.

Another heavyweight in the fashion and sports industry, Puma offers a fairly reasonable affiliate program. It provides a wide range of products and rewards its affiliate partners with a commission rate between 6 and 8%.
It also comes with a 14-day cookie duration.
4. Under Armour affiliate program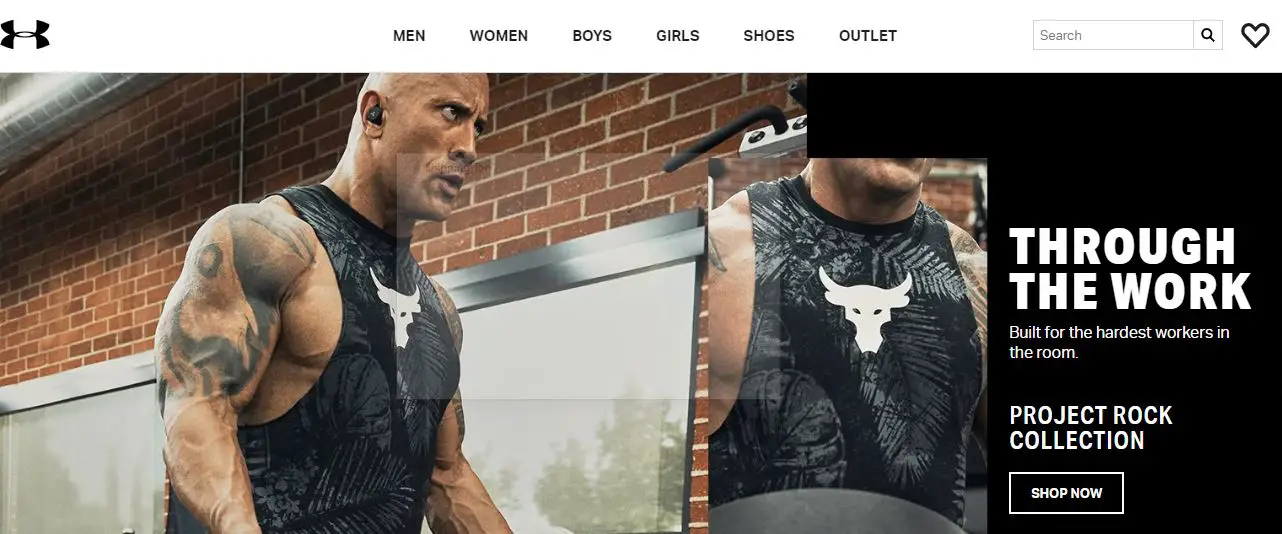 Under Armour also allows you to promote its game-changing and innovative apparel. It also has a wide range of physical products such as TurfGear, StreetGear, and AliseasonGear that publishers can promote.
It then rewards them with a 5% commission on each completed sale. Like Nike's program, it comes with a 30-day cookie duration.
Benefits of Being Nike Affiliate Partner
Once you become a member of the affiliate program, your benefits include:
Existing large customer base
High commission rate
High ticket items
A 30-day cookie duration
Automatic product feed
Distinct Nike By You advertising materials
Wide range of group-specific banners
Regular updates about new offers and products.
Final thoughts
Nike offers one of the best affiliate programs, especially when considered in light of other available affiliate marketing for shoes.
Even better, its products do not come cheap, meaning you can earn as much as $25 per sale. However, thoroughly enjoying a rewarding experience can be a bit complicated, especially if you're new to affiliate marketing.
Not to worry anymore, follow our advice here, and you can truly do it.