What is Drop Servicing? How To Start A Successful Drop Servicing Business.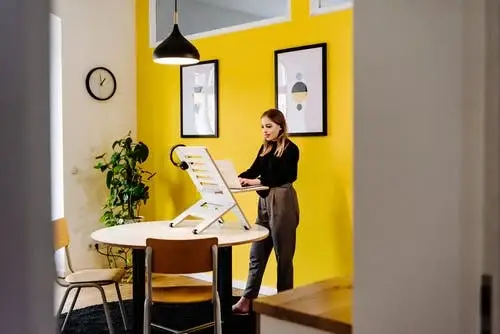 No one is a jack of all trades. So, finding someone to get a service job done is usually better than turning it down when opportunities come knocking.
That's the driving idea behind the drop servicing business.
In this guide, we'll explore what drop servicing is, how to start a successful drop service business, service ideas you can outsource, and much more.
But more importantly, we'll answer virtually every question you have about this business model if you stick around.
What Is Drop Servicing?
Drop servicing simply involves finding clients and outsourcing the services they need to someone else.
For example, picture a small-scale business that is looking to improve sales through promotions. If you aren't an influencer, you could still get paid for the job. You only need to find an influencer to do it for you.
So, fundamentally, your clients pay for a service, and you pay the freelancer who gets the job done.
Drop servicing is also known as service arbitrage, and a drop servicing business is also called an agency.
How do Drop Servicing Businesses Make Money?
Drop servicing is one of the most lucrative business models largely because your income doesn't depend on technical skills or time. Instead, it is tied to the number of clients with service needs you can score and how much they are willing to pay.
In drop servicing, your profit is the difference between your asking price and that of a freelancer or service provider. Therefore, finding freelancers who charge low rates for quality services is key. This way, you'll have leeway to mark-up prices and sell for more profit.
The burning question is, what do you bring to the table if you're not actually getting the job done? In drop servicing, your contribution is handling logistics and finding clients that need services.
What Services Can You Drop? (Niches to Consider)
There's no limit to the services you can drop. If it's a task that a service provider or freelancer can do, then you can drop it.
Here are some of the best drop servicing niches available:
1. Digital marketing
Digital marketing encompasses all advertisements that are delivered through digital platforms like email, web apps, websites, etc. It is one in-demand drop servicing niche that can be done both online and offline.
According to investigative sites, a digital marketer's annual salary in the US falls between $88,459 and $126,922.
Online digital marketing service lists include:
Search Engine Optimization (SEO)
Social media marketing (SEM)
Content marketing
Copywriting
Affiliate marketing
Pay-per-click advertising
Email marketing
On the other hand, offline digital marketing services include
Radio marketing – radio commercials, show sponsoring, etc.
TV marketing
Phone marketing, etc.
2. Graphics design and video creation
Approximately 65% of the world's population are visual learners, and people have started using this knowledge to their advantage.
Therefore, this niche has no shortage of potential customers looking for businesses to help out with services.
You could provide the following services:
Branding
eBook designing
Video editing
Logo designing
3D designing
Whiteboard video creation
Visual effects creation
Short video ads, etc.
3. Programming
Programming is the process of creating executable computer programs.
The market for programmers is booming with the latest advancements in artificial intelligence (AI). You can drop services like:
App development
Web programming
SaaS development
Cybersecurity services
Data analysis and visualization, etc.
4. Writing
Writing involves creating and sharing materials to stimulate readers' interest in a service or product.
This field has some of the highest numbers of customers. Therefore, filling the demand-supply gap in this niche could be a handy way to make money.
Email copywriting
Technical writing
Ghostwriting
Proofreading
Translation
Guest post writing
Product description services, etc.
Freelance writers generally charge per word, and you should do the same with your customers. As standard practice, always include one or two pieces that you've worked on in your portfolio. That way, your customers can access your work before committing to it.
5. Audio and music
This niche is all about generating, amplifying, or perfecting sounds. The target audience, in this case, is:
People who want to make animations
People who need song covers
People who want to create an audio ad
Its service list includes:
Voiceover creation – This service usually requires you to buy your freelancer's copyright fee.
Sound effects generation:
Audio production and editing
Mixing and mastering, etc.
Depending on the service, freelancers charge between $20 to $2000 for a project, and you can mark-up this price.
6. Social media management
At the moment, more than 74% of people use social media to make purchasing decisions.
If you decide to get into this niche, your target audience would be small to medium-size companies. These companies can't draw in organic traffic, which is where your business can save the day.
Some services you can render include:
Instagram page management
Twitter trend promotion
Facebook page management
Social media content creation etc.
7. Small business services
According to popular research sites, over 90 percent of businesses are small and medium-sized. Interestingly, more than one-third of these small businesses outsource at least one section of their business processes. They do this so as to focus on other important aspects of their business.
These numbers point towards the fact that providing services for small businesses could be a cool way to make money. A few small business requests include:
Branding
Research
Accounting
Customer support, etc.
8. Animation
Animation is a broad niche with several applications. Although you can provide stand-alone services, animation services are usually dropped with other niches.
For example, while some customers need animations to add to eBooks, others require animations to generate ads. You can offer:
Whiteboard animation
Comic animation
2D graphics
Comic animation
Cartoons, etc.
Likely other niches, you'll need to buy your freelancer's copyright of the finished drop servicing product first. Depending on its quality, animations can cost between $30 to $500 per minute.
Since delivering animation services are quite technical, having customers approve a prototype can prove useful.
9. Data entry
No one likes to do the grunt work of crunching numbers. However, that could be your way of making money.
Data entry involves all jobs that require your freelancer to type data into a spreadsheet or database. Here are some services you can offer:
Copying and pasting of lists
Filling out missing values in spreadsheets
Listing e-commerce products
Scraping data from the internet, etc.
Data entry freelancers charge by the hour or for each project, and the average cost is about $5 to $10. Since this service requires patience and keen attention to detail, it's best to find a top freelancer.
You might not have the time to review every detail.
10. YouTube intros
These are videos on YouTube that last only a few seconds. The cost of each intro is about $20. However, you can mark up this price if you have high-paying customers.
YouTube intro videos require:
Background music
High resolutions (4K or 8K)
Text overlays and effects
Logos
Therefore, you will need more than one service provider to get the job done. Since this niche can involve loads of editing, it's standard practice to have your freelancer make a sample for customers.
Despite the numerous options available, picking out drop servicing business ideas you understand is generally better than nose-diving into every option. This way, you can review the work a freelancer sends in.
For example, imagine a customer needs an e-commerce site, and your freelancer makes a web page. How would you spot the mistake if you don't know the first thing about web design and development?
Also, carrying out proper feasibility studies is essential if you want to make a consistent profit.
For example, car washing is a lucrative business. However, it's no use to get into such a niche if most people who stay in your operational area have bicycles.
Quality is essential to drop service businesses.
How to Start a Drop Servicing Business
Here are the five easy steps to start a drop servicing business:
1. Pick a niche
Before you start looking for customers, first decide the service you want to drop. Here, consider:
Niches that you understand and are interested in: It'll be easier to build a brand and gain customer trust.
What most customers need: The more customers you have, the higher your potential profit.
Competitiveness of the niche: Less competitive niches are easier to scale. However, a more competitive area can spur you to bring your A-game.
Ultimately, your customers come first, even in determining what niche you should get into.
2. Find freelancers
Once you've figured out your niche, the next step is to build a team of drop service providers.
Finding freelancers is no tough work. There are marketplaces like Fiverr, Upwork, SEOClerks, and many other sites that offer freelancing services. However, you must understand how each freelance marketplace works before you jump at it.
For example, some freelance marketplaces don't have payment systems or a Resolution Policy in place. This implies that users can defraud you.
Fiverr is arguably the best platform to find lots of talented freelance professionals that charge quite low, also the platform has good payment systems and their customer support policy is commendable.
And with Fiverr Business, you can set up a team of talented professionals working to help grow your business. This means you can manage every aspect of your drop servicing business from within your Fiverr Business account.
As a rule of thumb, don't fall for what freelancers say they can do for you. Instead, go over profiles, industry years, service ratings, and charging fees before you make your decision.
Next, you can run a trial test to weed out the bad eggs by checking for a freelancer's:
Response time
Attention to detail
Talent and technical skill
Ability to follow instructions
Having more than one service provider comes in handy in ensuring you always deliver top-notch jobs. Contracting several freelancers could also prove useful with emergencies.
3. Get a platform for your business
Setting up a drop service store is one way to create a platform for your agency. However, an easier alternative is to run your drop servicing business on freelance sites like Fiverr.
Drop servicing on Fiverr or Upwork allows you to make money even if you don't own a website or an online store. It is the most cost-effective way to start a drop servicing business without building a website.
But the gold standard is to build a website from the bottom up as this gives you more freedom and absolute control over your business. This could be a Shopify drop service store or a WordPress drop service website.
As with every other business, creating a drop service website is an easy way to let the world know what you have to offer. According to recent studies, a whopping 56% of customers say that they don't trust businesses without a website.
Having a website is also a great way to answer any question potential customers may have about your business. On the website where you'll drop services, you should include:
Samples of what your business sells or deals with: This should be short and concise.
How the entire process works: Here, you don't need to go into fine details. An overview of each step from when a customer places an order to when the task is complete will do.
Social proof: Different studies show that 70% of Americans look at reviews before buying something. More interestingly, over 63% of all consumers are more likely to buy something from a site that has ratings and reviews.
Unique value proposition (UVP): This tells customers what makes your business stand out from the rest. It should include who your target audience is, your delivery timeframe, and other terms of business.
Strong call-to-action: This section should explain what you want potential customers to do after reading about your agency.
4. Find high-paying customers
The next step, which requires the most work, is to get customers. There are many things you can try out. While some are paid like Google ads and social media marketing, others are free.
You can also use traditional business tips to drive traffic to your site. These include:
Providing discounts for first-timers
Offering free items and services
Working with affiliate marketers to spread the word
Using referrals to your advantage
5. Deliver tasks promptly and get paid
Only submit the service request when you can confirm that your freelancer has done a good job.
6. Provide customer support
The job is not done when you deliver a service to customers. You also have to offer top-drawer after-sale support in case they have complaints about your services. This entails responding to emails and making quick changes when required.
Drop Servicing vs. Dropshipping: Any Difference?
Dropshipping is another man-in-the-middle business model. Here are a couple of things that set both models apart:
1. What is sold?
The fundamental difference between dropshipping and drop service businesses is that dropshipping involves physical products. On the other hand, drop servicing deals only with services (digital products).
For example, picture a medium-size business that supplies cars. If such a company finds it difficult to get customers, you can step in and dropship the product.
Customers make orders for cars from you, and you forward these orders to the supplier. The supplier then ships the customer's product directly to customers, using your name and brand.
Like before, you'll make a profit in dropshipping by setting asking prices that are higher than your supplier's price. However, this profit margin is usually low because of the business's fierce competition.
2. Inventory concerns
Asides from what both models deal with, another difference between drop servicing and dropshipping is that there are no inventory problems in drop servicing businesses.
Dropshipping involves products. Therefore, finding out what a supplier has in stock at all times can be challenging, unless you're given real-time updates.
You run the risk of marketing a product that is out of stock when dropshipping.
This issue hardly happens with service arbitrage businesses. There's often a freelancer that can provide almost every service customers' need.
Also, issues on product quality seldom pop up when dropshipping. Since you won't get to inspect or handle the product's final quality, all you can do is trust your supplier to have your back. On the other hand, you can request freelancers to run the service through you first when drop servicing.
3. Entry-requirements
Some knowledge of the rendered service is useful in service arbitrage if you want to be successful. However, dropshipping requires you to know no more than what a customer needs to understand about the product.
Drop Servicing vs. Affiliate Marketing: Any Difference?
Drop servicing is similar to affiliate marketing. For starters, they are both middle-men business models. They also don't have entry barriers. However, here are the differences between the two:
1. Nature of the business model: Affiliate marketing involves referring customers to a product or business. These businesses deal directly with you, and you'll have to get the job done yourself.
Take a BBQ restaurant as an example. If the restaurant wants to replace its chairs, then you can drop this service and have a rental unit handle it. However, if the restaurant wants more customers and needs you to draw people to their page, then you can offer your affiliate marketing skills.
2. Payment: Affiliate marketers get a commission when each customer takes action, unlike drop servicing.
Take a laundry business, for example. As an affiliate marketer, you'll get your commission for each customer you bring to the business. However, as an owner of a drop servicing business, you'll make money by getting a freelancer to respond to the business's needs.
3. Skills required: Affiliate marketing requires you to get your hands dirty with the task. Some useful areas to develop include:
Content creation
Search Engine Optimization
Email marketing
On the other hand, drop servicing requires you to keep your hands in your gloves. Some important skills include:
Logistics planning
Project management
People skills
Pros of Drop Servicing
Why should you consider starting a drop servicing business?
1. It requires low start-up costs
Service arbitrage has no entry restrictions primarily because it deals with services and not goods. Therefore, anyone can start an agency business.
Also, no rule states you have to invest your time in service skills. You can leave all that to your freelancers while you focus on logistics and repackaging services.
With the high costs out of the way, all that's left is to drop your services on sites like Fiverr, get a website or open an online store for your business.
Unlike other businesses, you're not obliged to pay freelancers monthly or by the hour. So, having several freelancers doesn't take money out of your pocket.
2. You can make high sales
Service arbitrage is like other online businesses in many ways. If you know how to play your cards right, you can make huge profits from a single sale.
For example, imagine that you're in the music and audio niche, and one of your freelancers offer voiceover services. You'll be able to make cool cash if you can draw high-paying customers in and keep the rate of your freelancer down.
3. It allows you to earn recurring income
Another benefit of service arbitrage is that it can help you make a steady income. But you need to find a good niche first.
For example, imagine two agencies. One's niche is social media management and the other plants trees. As long as a company is on social media, the first agency (that manages social media accounts) will remain in business.
But the other agency offers a one-off service and might not be able to make a steady income.
4. It involves little risk
Asides from the simplicity of starting a service agency, it is also a low-risk venture as long as you:
Hire the best freelancers: This ensures that you meet the customers' expectations right on the money.
Leave room for corrections and errors
If a freelancer eventually doesn't get the job done, you can easily get someone else to do it for you. You only lose your time and effort if things don't work the way you hoped.
Cons of Drop Servicing
1. Managing delivery time can be challenging
There's nothing quite like getting a service job done yourself. Why? Because you get to determine the delivery time and all other factors. Unfortunately, this isn't the case with drop servicing.
Project delays are some of the top drop service problems people face.
Take a digital marketing company as an example. As a business owner, you don't need to get your hands dirty, providing different services. However, this means your freelancer all but decides when a customer can have their website.
To cater to changes in the delivery time, you could factor a day or two when submitting your delivery timeline to clients.
2. Freelancers could be occupied with other tasks
Another drawback of drop servicing is that freelancers aren't tied down to only your business. Therefore, there'll be periods when service providers will have a pending job while you need them to complete an urgent service.
The easiest way to combat this problem is to have several top-notch freelancers.
3. Some niches are limited to people with expertise
As we mentioned earlier, you get to decide your service arbitrage niche. However, since you'll need basic knowledge of the service you want to provide, some niches are off-limit.
For example, you can't offer litigation services if you don't know what it's about. The same thing applies to other highly-skilled fields.
Handy Tips to Know When Getting Into Drop Servicing
1. Package services before submission
It's easy for anyone to buy gigs on popular freelance marketplaces. But if you really want to make money, then you need to figure out the best ways to satisfy your customer.
One idea is to package services so you can sell them for a premium. For example, imagine your customer wants a voiceover service. Your freelancer could do a decent job.
But no law says you can't tweak the task. You can change the audio settings, fine-tuning the work, or throw in a free service.
You'll have a better chance of getting long-term clients with packaged service.
2. Stick to one niche
The mistake most newbies make is to try out every niche.
This is a recipe for disaster.
There are several services in each niche that you can provide. So, make sure you don't go jumping around until you figure out one that sticks. You could lose your credibility.
3. Keep customers from knowing every detail about your outsourced tasks
Hold details like who the freelancer is, whether you packaged the service or not, and the profit you make close to your chest.
Two things could happen if you do otherwise:
Both parties transact between themselves and leave you out of the process.
Your customer opts out of your service and gives a negative review.
Either way, you lose when you show your hand.
4. Choose a great platform
The key thing to keep in mind here is that the right platform should be customizable. A few other points to look out for are:
The platform should be flexible: Consider platforms that require you to periodically. It'll be easy to cancel anytime you want.
The platform should be affordable: Ideally, your first few sales should be able to cover the overall cost of the platform.
The platform should have apps that you can integrate: The only thing you won't need is a shipping app.
FAQs
Q1. Is drop servicing profitable?
Yes. Service arbitrage is profitable if you do the right things like getting top freelancers and high-paying customers.
Q2. Do you need to take a drop servicing course?
Courses explain the step-by-step process of drop servicing. Therefore, they can provide you with a practical guide for starting an agency.
Consider taking drop servicing courses if you want to complement this article and make the most out of this business model.
Q3. Do you need to let customers know you're outsourcing the task?
No law states that you should let your customers know you're outsourcing their tasks. So, the decision to reveal it or not is up to you, and there's nothing wrong with not sharing that information.
However, customers always take transparent businesses over those that seem shady. So, if you're asked, you shouldn't lie about it.
Q4. Is the market for drop servicing saturated?
No, the market isn't saturated. However, this business model has gained quite some popularity in recent years.
Service arbitrage will only get saturated when online stores become saturated as well.
Q5. How much does it cost to start an agency?
The cost of a drop servicing business depends on the steps you take. For example, dropping services on Fiverr is free. On the other hand, making a one- to two-page top drop servicing website should cost a few bucks.
Either way, you can make money by following the right steps.
Q6. Is drop servicing legal?
Yes. Service arbitrage is legal, like other middlemen business models. However, just make sure you document every transaction and delivery status.
Summing up
Drop servicing is neither a fad nor a get-rich-quick opportunity. It involves careful planning, management, and people skills. If you know how to repackage services and can spot a top freelancer from miles away, then you can make quite some profit marking up prices.
Do you think this business model is worth trying out?