If you keenly wish to subscribe to passive income, then Clickbank affiliate marketing is the way to go and this in-depth guide will walk you through how to achieve it with less difficulty.
There are several affiliate networks on the internet but Clickbank is unlike the typical traditional affiliate network based on its simplicity, large collection of products, high commission rate, and newbie friendliness.
What Is Clickbank?
Clickbank is an affiliate network for digital and information products with over 21,000 products and affiliate commissions can be as high as 75%.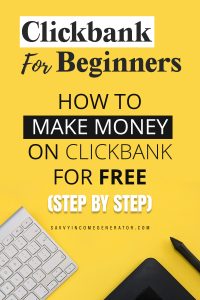 You can make a killing on Clickbank if you are a blogger or an online entrepreneur who wishes to promote digital or lifestyle products.
Whether you are a newbie who wants to venture into the world of make-money online or an experienced marketer who wants to skyrocket his earnings, Clickbank has got you covered.
How To Get Started with Clickbank Affiliate Marketing
Signing up as an affiliate on the Clickbank affiliate network is completely free and pretty much a simple 3 step process.
You should be done and dusted within a couple of minutes.
Step 1: Fill in your personal information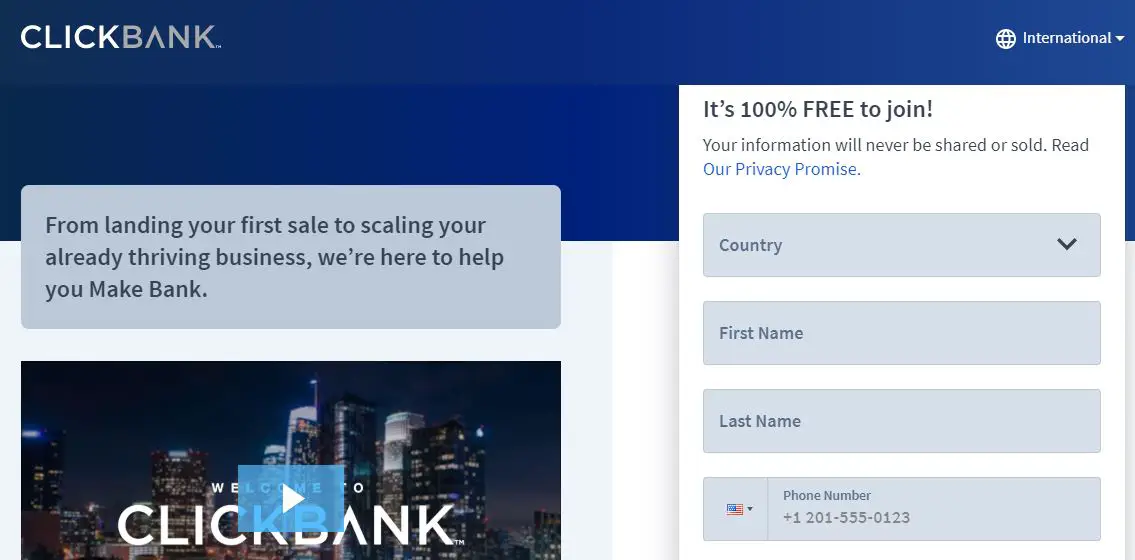 Make sure to complete all fields, click on the "Continue to terms and conditions" button and accept the terms and conditions otherwise you will be unable to move to the next step.
Step 2: Complete your profile
The next thing you need to do is to click on the "Complete my profile" button and fill in all the required details correctly.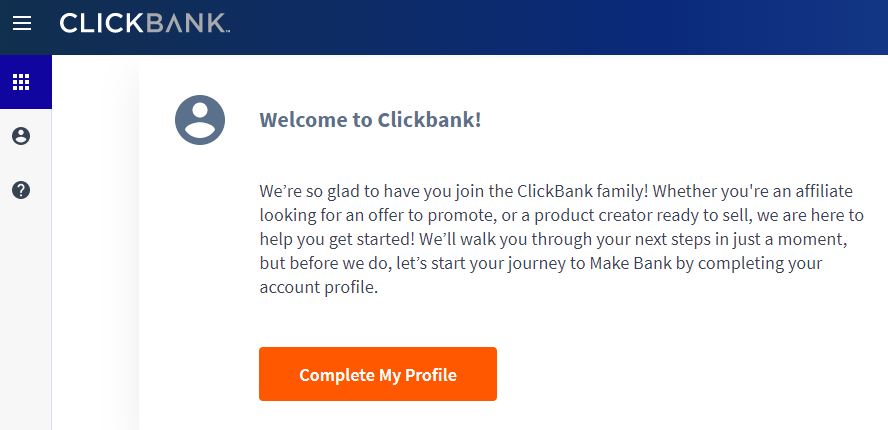 These details include your full address and payee name.
Click on save after entering every detail correctly.
Step 3: Create your account
You will be taken to the account creation page after you are done with step 2.
Click on the "Account" tab on the left-hand side of the page and create an account as an affiliate by selecting the affiliate account option and entering your preferred username.
Then hit the "create account" button.
You can then go to your account settings and input your bank account details to receive payment.
Congratulations!
You are now signed up to one of the largest affiliate networks in the world and ready to get started with Clickbank affiliate marketing.
To officially get started with Clickbank affiliate marketing, you need to find the right products to promote on the Clickbank marketplace.
The products you should be promoting should be niche specific.
A niche here could be a field you love, are passionate about, or have a high level of knowledge on.
A niche is referred to as a category on the Clickbank marketplace.
After finding a profitable niche, the next thing to do would be to find the right products in that niche to promote.
Finding The Right Products on Clickbank MarketPlace
You should understand that there are usually so many products in one category and finding the right one that can guarantee your commission is what you'd need to do.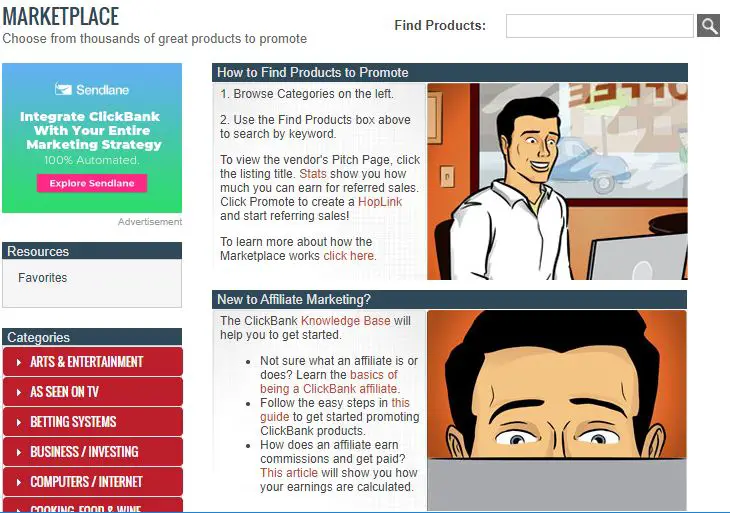 When you select a category on Clickbank marketplace, you will be taken to a page with a variety of products, the first thing to do is to look at the initial selling price of the product and the average selling price.
What you need is a product that would have an upsell.
So if the average selling price is higher than the initial selling price, this means the product would have an upsell and you would make more money when a buyer purchases an upsell.
The second thing to do is to check the gravity score of the product.
This would let you know how many affiliates have made sales promoting the product in the past weeks.
Products on Clickbank's marketplace are sorted by category by default, use the drop-down button to change it to gravity.
A product with a high gravity depicts high competition but at the same time, it shows the product is converting well, hence you stand a good chance of making good sales if you stay on top of the competition.
I wouldn't advise you to promote products with a gravity score of less than 30.
The next thing to look out for is the product sales page.
Check if the product has a sales video explaining how it works or what it does.
A lot of people respond to sales videos a lot more, so be sure that the product has one.

Next up, look at the affiliates page to see the resources the vendor has put in place for affiliates.
You'd need to be sure they'd give you materials like banners, email swipes, product images, pre-sell content, videos, articles, and other resources that would help promote the product.
You would want to choose products that are meeting serious needs or solve problems.
It would be disastrous to make lots of money and have a huge chunk of it taken back from you a few days later because the customers returned the product and asked for a refund.
So make sure all of the above instructions are followed when choosing products on the Clickbank marketplace and you will be on your way to making money via Clickbank affiliate marketing.
Creating Hoplinks
Once you've decided on what products to promote, you would need a hop link for each one of them.
A hoplink lets Clickbank know which affiliate brought a customer to a vendor's site so the affiliate would be paid accordingly.
Click on the promote button next to your choice of product. Usually, another window would appear that automatically carries your User ID.

Insert your user ID if it's not automatically inserted in the first column and you'd be asked to insert a tracking ID in the second column. Do this if you want to track how your link is performing with a specific traffic source.
When that is done, hit the Generate hoplinks button, and another window will appear with your automatically generated hoplink for the product.
Copy the link and keep it somewhere safe.
This will be the link you will be promoting, and if anyone clicks on it and makes a purchase, it will be tracked and you will get a commission for the sale.
Strategies For Promoting Clickbank Products (Making Money on Clickbank)
After you have created your Clickbank account, selected products to promote, and created hoplinks for the products, the next step would be to promote the products in order to make money off Clickbank.
In this section, we will be discussing various ways of promoting Clickbank products in order to make money on Clickbank. And most of these strategies will be ways through which you can promote your Clickbank affiliate links for free.
 1. Paid traffic
There are lots of strategies that could be used to make money on Clickbank as an affiliate marketer and buying traffic is the quickest of them all.
Sometimes you may need to spend money to make money fast and that is what this strategy is about.
This strategy often involves promoting products on Clickbank without a website.
Many newbies get burnt implementing this strategy because they approach it in an amateur way by sending paid traffic directly to their Clickbank hoplinks.
The reason this approach is wrong is that most people don't get to make a purchase after seeing an offer for the first time.
So, chances are, most of the people that saw the offer through your link won't make a purchase instantly and there's no way you can follow up on them because you did not collect any of their information, hence you have lost them for good and money spent on ads wasted.
The professional way of doing this is to first collect the emails of your audience and build a mailing list before showing them the offer.
Doing it this way means you will be able to follow up on them through email marketing if they don't get to purchase the product after seeing it the first time.
Collecting their emails also mean you can promote other offers related to the initial one to them and make more money without spending more to acquire new leads.
You will need a landing page software and an email autoresponder to implement this strategy professionally.
There are several sources of paid traffic and here are some of them:
Solo ads: This is basically purchasing clicks from vendors with large email lists. You pay to receive a certain amount of clicks from their audience and they send you the clicks often within 24 to 48 hours. Udimi is a trusted platform where you can find verified solo ad vendors in different niches.
Social media PPC: Social media platforms such as Facebook, Twitter, Snapchat, and Instagram do pay-per-click advertisements. When you set up an ad on any of these platforms and your ad is approved, you will pay for every click you get from the platform.
Search engines: People go to search engines like Google and Bing to search for information on different subjects, and you as an affiliate marketer can put your Clickbank offer that is answering some of the specific questions people within your niche are asking in front of them through these search engines and get quality leads that could result into sales.
Regardless of the paid traffic source you are making use of, all clicks must be sent to your landing page first, and not directly to your Clickbank hoplink.
2. Banner Ads
Another strategy is banner ads. This strategy is best used when promoting Clickbank products through websites or blogs you own.
Most Vendors on the Clickbank marketplace provide banners that their affiliates can use for their campaigns.
You will need to attach the appropriate Clickbank hoplink to the banner and place it on the sidebar, header, and footer of a page within your website or blog, or in the middle of a blog post.
When someone clicks on the banner, they will be taken to the vendor's sales page and when they make a purchase, you will earn a commission for the sale.
3. Content Marketing
This is by far the best way to do Clickbank affiliate marketing or any type of affiliate marketing.
Content is king in marketing and the more you help people solve their problems through the valuable content you provide, the better your chances of making good sales.
Content marketing is typically an indirect form of marketing where you put value before sales.
This strategy involves wrapping your offer around valuable content that resonates with your audience.
Your content and the Clickbank offer must be congruent.
You can do content marketing through an affiliate website or blog, on your YouTube channel, or on social media.
4. Product Reviews
Something else worth doing is product reviews.
This is somewhat related to content marketing and it's beginner-friendly.
You should search for products good enough to promote using the criteria discussed above and do reviews on them.
It is important you buy the product and make use of it first.
Discuss your experience while using the product, and tell your audience how it works, and the pros and cons of it.
You will need to be brutally honest with your product reviews in order to win the trust of your audience.
People will only buy products you recommend if they feel they know, like, and trust you, so it's important to win their trust through honest reviews.
You can do product reviews through blog posts on your websites or through videos on your YouTube channel.
Click here to learn how to write reviews that sell.
5. Promote Clickbank Products Using eBooks
Another effective yet not-so-saturated means to promote your Clickbank products is through eBooks.
It's an electronic book that you make available to people across the internet. It's usually centered on how to undertake an action in a particular niche. For instance, it could be on how to train a dog.
To do this, follow the steps below.
Step 1: Create an eBook
You need to create an eye-catching eBook. However, the trick is in inserting your affiliate links within the eBooks. This way, everyone who buys your eBook can see your link and possibly use them.
However, creating an eBook can be quite stressful, especially if you intend to write it yourself. This may take weeks but may be worth the time and effort depending on what you need the eBook for.
But for promoting Clickbank hoplinks, you can decide to do this without the hassles of creating the book from scratch.
Instead of creating the eBook manually, you can easily create them automatically. Luckily, you don't need to look too far as Sqribble brings this service to your doorstep.
It has over 50 great templates coupled with more than 300 layouts of styles. There's also no limitation to the number of pages you can create. Even more, it is easy to use and adaptable to 15 niche classes.
You also don't need to write anything as there's an entire content waiting for you. You just need to select your niche and get access to the eBook in minutes. Then, you can edit it and include your affiliate links strategically.
Step 2: Create a fantastic cover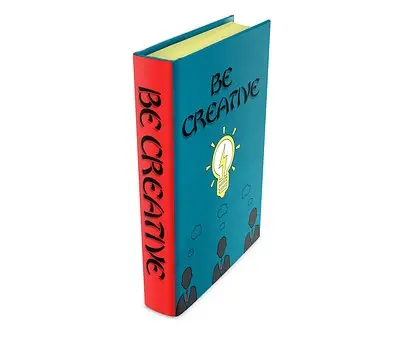 Further, while the eBook's content is essential, you still need a fantastic cover page if you want to excel in Clickbank affiliate marketing using this method. Trying to perform this yourself is cool and quite easy if you have the skillset.
But if you are not so comfortable with designs, you don't need to worry about manually designing one as you can easily have a freelancer do that for you on Fiverr. Fiverr offers a professional design service where you can request an eBook cover.
You can also specify your budget and the required delivery time. You don't need to worry about the category of your book as Fiverr provides services for a wide range of types.
You can get a great cover design for as low as $5. Click here to get started.
Step 3: Sell the eBook
Next, you need to sell the eBook on an eCommerce site, for example, Amazon and eBay. However, it would be best if you merely sold the eBook at a giveaway price.
This is because your significant income will come from the use of the affiliate links within the eBooks. So, rather than selling for $20, a price tag of $1 is more effective.
To boost your sales, you can also sponsor your eBook on eBay. This way, your eBook receives priority during searches.
Once again, the idea is that with each purchase, you increase the likelihood of someone opening your link. And, in turn, purchasing through your link.
6. Promote Using Social Media Platforms
Social media platforms need no reintroduction as they have taken the world by storm.
The good thing about them is that they are another effective means to promote Clickbank products without a website and for free.
Usually, all you need to do is post your link and drive traffic to the Clickbank offer through any of these platforms.
However, it is usually smart to engage in pre-selling. This is because it helps you establish a great relationship with your prospective customers.
For instance, you can always offer them materials, eBooks, and tips for free.
Once again, you can utilize Sqribble to create these eBooks automatically and offer the eBook to your audience through a landing page.
Afterward, you can then utilize social media platforms to send traffic to the landing page.
Using a landing page as a bridge between your Clickbank affiliate links and the social media platform is the best way to promote your affiliate offers on social media.
Popular social media platforms that offer you excellent marketing options include Pinterest, Instagram, Facebook, YouTube, Snapchat, and TikTok.
Using Pinterest to promote Clickbank products
Pinterest is an image-sharing network that allows you to pin images to boards and convey messages. It has more than 300 million monthly users as of today. You can create pins and expand them into boards over time.
Also, thanks to it being similar to the more popular Google platform, it's a great option to promote Clickbank products. And you can do this through various means.
You can easily create pins on your Pinterest profile and include links to your product and site there.
Then when people search for such products, Pinterest directs them to you. All you need to do is own an account on Pinterest and regularly create pins and, subsequently, boards.
You can also do this with or without a blog. All you need is an affiliate link and a Pinterest account. Open my detailed guide on how to promote Clickbank affiliate links on Pinterest for more information.
Using Instagram to promote Clickbank products
Instagram is a video and photo-sharing network that allows users to share media with limited followers or the general public.
It also allows its users to accumulate followers. And thanks to this feature, it's a great tool to promote Clickbank products.
Usually, you can employ your Instagram profile to promote Clickbank products in two ways. First, you can easily create and grow a theme page on Instagram.
Then after accumulating considerable followers, you can post your products and advertise them.
This is a smart choice, thanks to the ease of accumulating followers. However, the downside to this is that you have got to have a good hang of Instagram. This is because you can only post pictures and videos with short tags, and you must be able to maximize it.
The second option involves purchasing shoutouts from other more prominent Instagram pages. Although it will cost you, it comes cheap, and it's very effective.
You can pay as less as $40 to get featured on accounts with more than 400, 000 followers.  In turn, they display your products and page on their page, thereby driving traffic to you.
Another variant of the second option is Instagram ads. You can quickly partner with Instagram and have your products publicized for you. As expected, you'll need to pay a specified sum.
Here's a complete step-by-step guide on how to set up your Instagram page, grow your audience, and make money promoting Clickbank products on Instagram.
Using Snapchat to promote Clickbank products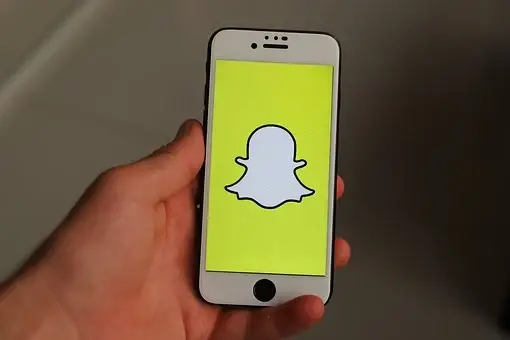 Snapchat is another platform that is efficient for Clickbank affiliate marketing, thanks to its rise to stardom. It supports a 24-hour story capacity that allows individuals to display content chronologically.
It also has the Discover segment that every Clickbank beginner can take advantage of.
All you need to do is display ads in a short form on the Discover segment and utilize it to promote your Clickbank products. Similarly, you can post details about your product offering on your Story segment to tease followers and increase potential buyers.
However, you'll need a large following to explore this option. Although it is quite challenging, you can get over it using creative techniques.
For example, you can easily promote your Snapchat profile on other social networks, such as Facebook, Instagram, and YouTube.
Learn more about making money on Snapchat by clicking here.
Using YouTube to promote Clickbank products
Another great social media platform for Clickbank beginners is YouTube. It allows you to upload videos of yourself to the public and have others watch and comment on them. You can even create a page and have other users subscribe to it.
Also, YouTube is the largest video-sharing platform in existence, and this makes it an excellent tool for Clickbank affiliate marketing.
All you need to do is create exciting and engaging videos centered on your niche. You'll usually need to use relevant keywords if you want your content to rank high.
Then you can post it on your channel and use it to drive traffic to your Clickbank products for free. However, you should know that it takes consistency to explore this opportunity fully.
As such, you'll need to prepare content regularly, give reviews, guides, and how to your page subscribers.
It's a great option as it allows you to post your content, taking as much time as you need.
Alternatively, you can resort to YouTube ads, which are similar to other social media ad platforms. All you need to do is pay a cost-effective sum and then have YouTube drive traffic to your Clickbank products.
It is a good option, thanks to YouTube's popularity and niche-specific promotion.
Using TikTok to promote Clickbank products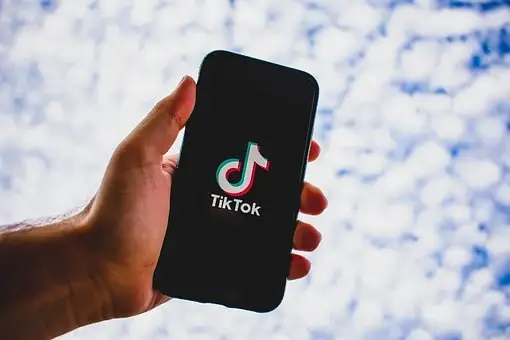 TikTok is a video-sharing platform that has taken social media by storm in 2020. It allows short comedy, lip-sync, talent videos, and short dance. It has an increasing number of users, which makes it best suited for affiliate marketing.
All you need to do is open an account focusing on your product's niche and then upload fresh videos on your profile. Then, you can promote Clickbank products through various means. First, you can easily promote your products directly to your viewers.
You can also include your Clickbank affiliate links on your profile and drive traffic to your products. Alternatively, you can also utilize TikTok ads to drive traffic. And although you'll have to pay, it is cheap and profitable.
You can view my detailed guide to know how best to use TikTok to make money.
Using Facebook to promote Clickbank products
Next is Facebook, a social media platform with more than 2.5 billion monthly active users. It connects various individuals and allows them to own profiles on it.
It is also an excellent means to engage in Clickbank affiliate marketing. And you can do this in various ways. First is the popular Facebook ads function.
This may not be a fantastic option for Clickbank beginners that are yet to master Facebook ads, and don't have the budget for ads or the budget to outsource them.
If you are prepared to go this route, all you need to do is register to have your Clickbank products advertised for you. You can then easily reach millions of people and route traffic to your landing page.
Alternatively, you can easily send traffic directly to your affiliate offers or site using a personal Facebook account. All you need to create an extensive friend list and then post your products for marketing. You can also use Facebook groups to push your products.
However, this process can be quite hectic. You'll need to post reviews and articles that catch your readers' attention. And this must be done regularly, so you don't lose customers.
Doing Effective Social Media Marketing
Although social media networks provide an excellent opportunity for affiliate marketers including Clickbank beginners, to promote offers, it can be quite challenging. And these challenges arise in content distribution, scheduling, and analytics, among others.
This is where social media network software comes in. It allows you to make, then store content for your social media networks. You can then schedule them and even edit them before the delivery where necessary. It also provides top-notch analytics so you can gauge your marketing reach.
If this sounds interesting as it should be, you can try out PromoRepublic. It is a great choice that provides uninterrupted and excellent service delivery.
Also, regardless of your type of business and business size, it gives a customized service that guarantees you a competitive advantage.
You can schedule months ahead, and select a specific time for different contents. You can also recycle a useful post later on. And all this comes cheap.
With as low as $49/month, you can access all these perks across up to ten social media accounts. It also comes with a free trial. Click here to start your free trial.
Clickbank's Payment Methods
You may be wondering how you will get paid after putting in the work and making some commissions. You can receive payments from Clickbank in four different ways:
First Payment Method: Cheque
This is Clickbank's default payment system. It will be mailed to the address you entered in your account.
Second Payment Method: Direct Deposit
Direct deposits at no extra charge for those in the U.S and other select countries are made available by Clickbank. Direct deposits often take 1-2 business days to reach your account.
Third Payment Method: Wire Transfer
Wire transfer is available for countries that are not covered by international direct deposit.
Payment may take up to 5 days depending on your location.
Fourth Payment Method: Payoneer
You can also receive your payment from Clickbank using the Payoneer Mastercard. This is an international money transfer service you can get for free.
Conclusion 
Making passive income on Clickbank as an affiliate marketer is real and it can actually happen for you even if you are a beginner if you follow all the steps discussed in this post and do your assignment well, but the journey wouldn't be entirely smooth.
There will be ups and lows but you will get it right eventually if you stay consistent.