23 Best Affiliate Programs That Don't Require A Website + Promotion Tips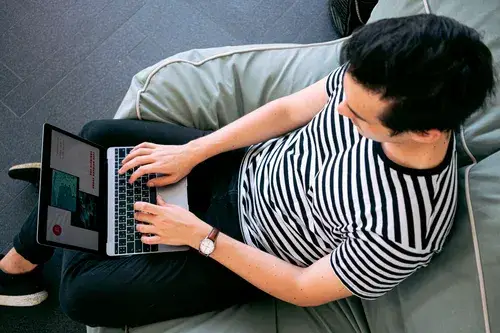 There are many ways of making money through the internet. For most of them, you must have at least one website.
However, there are ways you can earn money without owning a website, and affiliate marketing is one of them.
Several affiliate programs don't require a website to join. These programs can be referred to as no website needed affiliate programs.
Of course, for most of them, having a website can be an extra advantage, but it's unnecessary.
If you've just started your affiliate marketing business and are yet to own a website, not finding a list of the best affiliate programs for beginners without a website can be discouraging.
In this guide, not only am I going to point you to the best affiliate programs that don't require websites, but I'm equally going to share with you how to get traffic to these offers fast.
And also the essential tools you will need to earn commissions while promoting affiliate products without a website.
These programs are newbie-friendly and many of them do not require approval.
Ready? Let's begin!
23 Affiliate Programs That Don't Require A Website
1. Amazon Associates
If you've been shopping around for affiliate programs, you've probably already heard about this giant affiliate program. This is one of the biggest affiliate programs without website.
Even after Amazon's significant commission slash, they remain one of the best. This is because there's a commission for most products.
No matter what niche you're in, there's probably something you can sell and get a commission for on Amazon. Plus, they're one of the few affiliate programs that don't require a website.
Depending on your niche, you can get a commission rate of up to 10%. However, Amazon's cookie duration is short, only 24 hours.
This means you only get a commission if the person that shopped through your link pays within a day. However, the main attraction of the Amazon affiliate program is the sheer rate of conversion.
Amazon is a trusted brand, so more people will want to click your link.
Commission: Up to 10%.
Cookie duration: 24 hours.
EARN AFFILIATE COMMISSIONS WITHOUT A WEBSITE WITH THIS SOFTWARE.
Payoneer is a payment option for many affiliate marketing, freelancing, and eCommerce companies. It's already considered an excellent alternative to the all-powerful PayPal in many countries where PayPal isn't available.
It operates in over 150 countries and has several trusted partners like Fiverr, Shutterstock, Amazon, Airbnb, etc. So you can be sure that you're not selling your audience a lousy service.
Payoneer pays affiliates by sale. That is, you get a commission of $25 for every new customer that you bring.
This is a pretty fair deal considering your referral also receives a free virtual US bank account number and a MasterCard prepaid debit card. Once your referral makes $1000 in Payoneer payments, you'll both get a bonus of $25.
You can promote Payoneer by signing up for a free Payoneer virtual bank account and refer customers using your unique affiliate link inside your dashboard.
Commission: $25 per referral
Cookie duration: N/A
Live chat is an easy-to-use customer service platform for business owners. What this company does is create specialized chat automation for your business.
In this way, your audience members have chatbots that can generate leads, solve customer issues, or direct them to human customer care agents.
Joining the Live chat affiliate program is fast and easy. When you join, you can earn a 20% recurring commission for each customer you refer.
You can even make commissions off of people that were referred by your referral. There's also an affiliate app where you can look at all your affiliate data.
If your audience members, click your link but don't buy a package, Live chat will give you 120 days to change their minds.
Commission: 20% recurring commission.
Cookie duration: 120 days.
EARN AFFILIATE COMMISSIONS WITHOUT A WEBSITE WITH THIS SOFTWARE.
It might seem odd that you don't need a website to promote a website builder like Shopify. But, it weirdly makes sense.
After all, Shopify is trying to attract people that don't have sites but need one. And who better to bring such people in than website-less affiliate marketers.
Shopify has several packages. Each is structured according to the level of experience of the buyer and gets progressively more expensive.
For every plan below Shopify's highest package, Shopify Plus, affiliates are paid a 200% commission per referral.
No matter what plan your audience member buys, you'll get X2 of the monthly cost. If your audience buys a Shopify Plus plan, you get a $2000 high ticket affiliate commission. Pretty awesome, right?
Learn more about the Shopify affiliate program here.
Commission: 200% per referral/$2000 for all referrals that purchase a Shopify Plus package.
Cookie duration: 30 days.
AliExpress is like Amazon but mainly for Chinese manufacturers. This online store offers a lot of products in different categories, from clothes to wigs to plastics. Whatever you want, you'll probably find it on AliExpress and for cheap, too.
This website offers an affiliate program with different commissions for different categories.
However, on AliExpress, the highest commission rate, you can earn is 9%. The lowest is 3%. Furthermore, payments are capped at $50.
This means that, even if you sell a product worth thousands of dollars and your commission is meant to be in the hundreds, you'll only get $50. No matter what you sell, your highest commission on one sale can only be $50.
Learn more about the AliExpres affiliate program here.
Commission: Up to 9% but limited to $50 per sale.
Cookie duration: 3 days.
Clickbank is arguably the best affiliate program for beginners without a website that are interested in promoting digital or information products.
This is a fairly well-known affiliate network that doesn't offer just promotional services. Clickbank is also a marketplace.
You could choose to sell, buy, or promote in any one of Clickbank's product categories within that marketplace. You can choose to market courses, e-books, designs, and more.
Though the commission you'll earn will differ from one program to another, with Clickbank, affiliates could earn commissions as high as 90% on every sale.
You can promote digital products in niches like relationships and dating, arts and entertainment, games, e-business and marketing, languages, home and garden, health and fitness, spirituality and alternative beliefs, parenting and families, self-help e.t.c.
You can learn more about affiliate marketing on Clickbank here.
Commission: Up to 90%
Cookie duration: N/A
EARN COMMISSIONS FROM CLICKBANK WITHOUT A WEBSITE WITH THIS SYSTEM.
Systeme.io is a digital marketing software for the creation of landing pages, sales funnels, small websites, automated emails e.t.c. It's a free software with optional upgrade plans.
The Systeme.io affiliate program is by far one of the easiest no website affiliate programs anyone can join.
Joining the affiliate program simply involves you signup for a free account for the software and all the process requires is to submit your email address.
A link to create your password in order to sign in to your dashboard will be sent immediately to the email address you submitted. And from your dashboard, you can switch between your main dashboard and affiliate dashboard.
Joining Systeme.io is like killing two beds with one stone.
This is because apart from earning commissions with the affiliate program, you can use the software itself to create landing pages and automated emails which is necessary for the promotion of affiliate products without a website.
Commissions: 40% monthly recurring commissions.
There are lots of powerful marketing tools for businesses today, including affiliate marketing. However, SEO still rules the roost, driving 1000+% more traffic than organic social media.
This means that companies that provide SEO analytics are still very much in demand, which is good news for marketers.
SE Ranking provides services like keyword suggestions, backlink monitoring, comprehensive site audits, and lots more. They offer a 30% commission for affiliates on any of their products.
When I say any product, I mean that even if your referral doesn't buy a package with SE Ranking and only signs up for a trial, you'll still get a 30% commission from any service he decides to purchase.
They also have a rather generous cookie duration of 120 days. If your referral clicks your link but isn't quite ready to sign up, you still have four months to convince them.
Commission: 30%
Cookie duration: 120 days.
Salesflare is a CRM tool that helps to smoothen and organize small businesses ' customer relations.
They provide tools and options to help small businesses communicate more effectively with customers, market themselves and automate specific tasks. In this way, using Salesflare saves a lot of time and energy.
For every customer that signs up through your link, Salesflare will pay you a 30% commission. They also offer a free trial, so it's not like your audience won't be able to check it out before paying.
You can share links on whatever platform you choose; this affiliate program doesn't have many restrictions on that. The Salesflare affiliate program has a cookie duration of 90 days.
If an audience member clicks your link once and then clicks it again within 90 days, the cookie duration will count down according to the second click.
Commission: 30%
Cookie duration: 90 days.
For affiliate marketers interested in promoting software products, platforms like JVZoo might hold a lot of attraction. It's a platform where you can join and find products to promote.
Jvzoo is a no website affiliate program that does not require approval and every seller joins JVZoo, knowing that they'll get a number of affiliate members to market their product.
Affiliates also join knowing that JVZoo has set up its platform to ensure that affiliates get what they need and get paid as efficiently as possible.
To do this, JVZoo takes care of all things commissions and payments. With their real-time conversion rates and EPC, this platform also makes sure you know what to expect from a program.
You can easily search out programs in your niche and apply to as many as you want.
You can even choose programs that allow you to recruit affiliates and earn commissions from their sales. JVZoo's affiliate program is also run in this way. You receive 10 cents for each sale your referral makes.
Commission: N/A
Cookie duration: N/A
EARN COMMISSIONS FROM JVZOO WITHOUT A WEBSITE WITH THIS SYSTEM.
11. Serpstat
Here's another company dedicated to making sure your audience's content stays high in Google's ranking.
Serpstat serves over four hundred thousand customers and is mainly focused on these analytics: Keyword research, competitor research, position tracking, site audit, and backlink analysis.
Like SE Ranking, Serpstat is an affiliate program that doesn't require a website and offers a 30% commission to its members.
However, unlike SE Ranking, Serpstat is one of the few affiliate programs that don't require a website and offer recurring payments. That is, affiliates get paid a 30% commission on each payment their referrals make on Serpstat. Forever.
Commission: 30% recurring commission.
Cookie duration: 30 days.
12. IZEA
There aren't too many pay-per-click affiliate programs that you can sign up for without a website. However, I found this rare gem that you can use to make money without any fancy website or paying a cent.
IZEA is a company that introduces influencers to creators and vice versa. It encourages marketers to launch more inclusive campaigns to educate marketers and staff about marginalized and overlooked communities.
When you post a link and a message anywhere, you get paid a certain amount of money that you receive through PayPal. You can withdraw your payment once you've accumulated up to $25.
This process requires minimal effort on your part and is a great way to ta rack up a little extra money. However, this company's affiliate page isn't very developed, and there are few details about the program itself.
Commission: N/A
Cookie duration: N/A
Dropship.me is a company that basically takes your product from your website, repackages it, so it looks all pretty and refined, and then sells it for you.
It takes almost all responsibility for your products except the actual manufacturing process and marketing. However, it only takes the top-selling products in each store.
To get into the Dropship.me affiliate program, you'll need to present a legitimate means of marketing them. Then you'll need to wait for at least two business days for their response to your application.
If you get in, then you can enjoy recommending an excellent service to all the online business owners in your audience and getting paid a 50% commission for it.
Commission: 50%
Cookie duration: 30 days.
Today, the global Forex market is worth over $1.9 quadrillion. We're not trying to scare you or anything; we just want you to realize that Forex is now a pretty huge deal. And in accordance with these huge stats, JustForex offers equally massive commissions.
There are two ways to earn with this program. You can choose to receive a 65% lifetime commission.
Every time your referral spends money on a trade, you'll get a certain amount. Or you can choose to be paid once and for all. With this method, you'll get a one-time payment of $1500.
Because of its high and flexible commissions, this is one of the best affiliate programs that don't require a website. You don't even need to have a lot of knowledge about Forex. Just sign up and be ready to promote.
Commission: 65% recurring commission or $1500 CPA.
Cookie duration: N/A
EARN AFFILIATE COMMISSIONS WITHOUT A WEBSITE WITH THIS SOFTWARE.
WarriorPlus is a no website needed affiliate program that strives to offer affiliates the best possible support. Before choosing to promote a product or service, affiliate marketers have to consider many things such as commissions, cookie duration, conversions, etc.
WarriorPlus makes choosing a program easy because you don't have to search for all those details. The stats are clearly listed with every program, so you don't waste time looking for details.
You can even set up your account to get product alerts each time a product with a keyword you entered is launched.
This means you can get first dibs on an affiliate program. WarriorPlus also allows sellers to incentivize affiliates by making their commissions instantly withdrawable.
Commission: N/A
Cookie duration: N/A
EARN COMMISSIONS FROM WARRIORPLUS WITHOUT A WEBSITE WITH THIS SYSTEM.
Fiverr affiliate is one of those rare and beautiful no approval needed affiliate marketing programs that don't require a website.
Fiverr is an online marketplace for freelancers and is famous for its sellers' cheap rates. Because of this, it gets lots of traffic, which is perfect for those new to affiliate marketing.
Fiverr has over a dozen sub-categories. You'll likely find a niche there that you can promote.
The Fiverr affiliate program doesn't need its affiliates to own a website. All it requires is a source of traffic.
Depending on what you sell, Fiverr has a variety of commissions for different sales.
For regular gigs, you can choose to receive a $15-$50 CPA (Cost per Acquisition, AKA one-time payment) or a $10 CPA and 10% of whatever the referral purchases for the next year.
This means you can easily make $500 if you refer 10 of your friends to buy services on Fiverr that has a $50 CPA commission.
You can also get more commissions from promoting other Fiverr services like Fiverr Pro, Fiverr Learn, and And Co.
Get more details on the Fiverr affiliate program, and its commission plan here.
Commission: $15-$50 CPA/$10 CPA+10% Revshare
Cookie duration: 30 days.
Buiderall is a relatively new company. It recently started branching out into the US, but it's already defined as a top web builder. It uses its software to help buyers quickly build the website of their dreams.
Apart from that, it's also one of the few web builder companies that offer affiliate programs that don't require a website.
It can also be used by affiliate marketers like you and me to create a simple affiliate landing page. You don't even have to make one from scratch yourself because there are several templates available.
Apart from being a website builder and landing page creator, Builderall is also an eCommerce funnel builder and an all-in-one digital marketing solution.
However, the focus is mainly on the creation of sales funnels for digital marketing. Builderall has features to help you craft out landing pages/sales funnels that are responsive both on desktops and on mobile devices.
It also has an SMS messaging tool as well as a telegram automation tool. You can even use its fixed timer feature to time your posts for maximum effect.
In addition, the Builderall affiliate program is one that offers a high recurring commission. It's one of the best software affiliate programs for beginners.
You get 100% of the first payment your referral makes, then a 30% recurring commission for subsequent payments.
Commission: 100% CPA+30% recurring commission.
Cookie duration: N/A
Grovefunnels is another digital marketing software with a no approval required affiliate program.
The software is free to use with optional upgrade pages through which affiliates can earn high commissions per sale.
Groovefunnels has lots of products and you will earn commissions for any product bought as long as the buyer purchases the product via your link.
The program is a two-tier affiliate program where you earn commissions from every sale made by those you refer.
To join the program, you need to signup for a free Groovefunnels account. You can navigate to your affiliate dashboard from your account and access all the promotional materials you will ever need to earn commissions with the program.
Commissions: 2 tier 40% recurring monthly commissions
Cookie duration: Infinite
Social media can be a powerful marketing tool if properly engaged. PromoRepublic claims to help individuals, business owners, and companies do just that.
This website offers a set of social media marketing products to help turn your leads into sales.
They also offer an affiliate program with a tiered commission structure. Your job is to bring in the new customers, and PromoRepublic will pay you a 20% commission for your first five referrals.
You'll start to earn a 25% commission from your 6th referral to your 25th. After that, you'll earn 30%. You'll also get recurring payments for a set period and a cookie duration of 120 days.
Commission: 20% – 30% recurring commission.
Cookie duration: 120 days.
Viddyoze is another software-as-a-service (Saas) company that makes money off of making marketing easier for people. In this case, it's video marketing. Viddyoze provides various templates that allow you to make cool 3D video animations easily.
Viddyoze also offers you money to spread the word about their service, and in return, you can expect to earn a 50% recurring commission till your referral stops using Viddyoze or the service ends.
However, Viddyoze only has plans that offer one-time payments, so I'm not sure what "recurring payment" means here.
But there is a template subscription. If your referral subscribes, you can get a 35% commission each time they renew.
Commission: 50% and 35% subscription-based recurring commission.
Cookie duration: 30 days.
The Sendinblue affiliate program is a no website-required affiliate program that pays per free account signup and also pays when a free account user buys a paid plan.
Sendinblue is an email marketing company that helps online business owners grow their businesses by helping them build a strong relationship with their audience through effective email marketing.
Users of Sendinblue pay monthly subscriptions in order to receive uninterrupted services while Sendinblue pays their affiliates on a one-time fixed payment per lead and per sale.
Commission: 5€ per free account and 100€ for every free account that upgrades to a paid plan.
Cookie duration: 90 days.
GetResponse is one the oldest and most effective email autoresponder software on the market.
The Getresponse affiliate program is an instant approval no website needed affiliate program which is divided into the affiliate bounty program and affiliate recurring program.
The affiliate bounty program pays a one-time $100 commission for each customer while the affiliate recurring program pays a 33% monthly recurring affiliate commission for as long as the customer continues to pay his/her monthly subscription.
Regardless of the program you choose, you will be provided with adequate marketing materials, real-time earning stats, and monthly payout.
Affiliate commissions are been paid via PayPal.
Commission: $100 for the bounty program and 33% recurring commissions for the affiliate recurring program.
Cookie duration: 120 days.
Gmass is a chrome browser extension that is used to merge, schedule, automate and send mass emails all within Gmail.
The Gmass affiliate program is a free, no website or approval required affiliate program which you can join by creating a free Gmass account and sending an email to their official affiliate email address via your account.
After that is done, you will immediately receive an automated email containing your Gmass affiliate code and other information regarding the affiliate program.
You get paid an affiliate commission of up to 50% for every paying customer you refer to Gmass and you can receive your earnings via PayPal or Amazon gift cards.
Commission: earn up to 50% commission of the entire year of subscription of each customer.
Cookie duration: 90 days
Tools to Promote Affiliate Programs Without a Website
Above are the 23 best affiliate programs that don't require a website. However, just knowing your options isn't going to set you on the road to earning an income with affiliate marketing without a website in 2021.
While running a functional, attractive website may appear difficult to build and manage, it does bring benefits & I can help build an automated affiliate website for passive income.
But to achieve your goals of earning passive income without having a website, you'll need to do more than to simply join a couple of affiliate programs without website and post a few links on Facebook.
You need a strategy and some tools to help you promote products without a website effectively.
You don't have to do everything on your own when affiliate marketing. You can get some help with some apps or services.
Here are a few that I recommend:
Giving out valuable items for free is one of the easiest ways to make commissions as an affiliate marketer and these valuable kinds of stuff are better served as digital products like eBooks.
Sqribble is an Ebook automation software that converts written content into amazing-looking eBooks through which affiliate links can be promoted.
It also has a library of well-written eBooks in over 15 niches which you can pick from.
You can edit these contents by including the affiliate links of the no website affiliate programs you have joined and give them out for free.
You can also get quality content related to your niche from anywhere on the internet and Sqribble will automatically help create a stunning eBook through which you can promote affiliate offers.
Lastly, you will be provided access to a pool of targeted traffic to which you can give these books out for free.
When your leads read the book and make a purchase via your affiliate links tied around the content, you will earn a commission.
Easy and straightforward it is, isn't it?
This system is so named because it takes about 12 minutes to get started. By "get started," I mean creating a landing page for you, setting up your mailing list for email marketing, and helping you get targeted traffic to your offers.
This site is partnered with Clickbank, JVZoo, and WarriorPlus affiliate networks and you can promote products and services from those sites through your account on the 12 Minute Affiliate System.
This system was created to have everything an affiliate marketer needs to work. For a beginner without a website, that help can be invaluable.
I know I mentioned this platform before, but the platform is great for digital marketing and very useful for affiliate marketing in particular. It's arguably one of the best affiliate marketing landing page builders on the internet.
Though you may not want to build a full website, landing pages and sales funnels do have great advantages for an affiliate marketer. Builderall can help you create that.
You can also use its email marketing tools to build a better sales pitch and draw in more customers.
It also has over 300 done-for-you sales funnels and leads magnets across different niches that you can use to promote affiliate offers and you will find training on how to use them in your back office.
The 30-day trial has all the features to get any beginner started.
Social media is invaluable if you want to get the best out of affiliate marketing programs that don't require a website.
And Invideo is a free tool that helps you create high-quality video content for your social media pages.
With this tool, you can monetize your accounts by producing engaging content that draws in customers for your affiliate offers without you needing to go in front of a camera or have any prior experience in video creation.
Instagram, TikTok, and YouTube are awesome social media platforms for video marketing and this tool helps you create all the content you need to promote your affiliate links to the right audience.
I explained PromoRepublic before, but it's worth another mention. This service basically helps you schedule your social media posts and also provides you with content inspirations.
This tool is especially helpful if you want to work ahead of time in terms of content production and scheduling.
PromoRepublic's services are available to users with accounts on Facebook, Instagram, LinkedIn, Twitter, and Pinterest.
This tool is a free browser extension created to help you make the most of your YouTube Channel. While it does help you cut publishing time, it also enables you to optimize your video for maximum exposure. You're also covered when it comes to things like promotions, research, and SEO.
So, if you intend to promote your affiliate links on YouTube, this app is for you.
How to Drive Traffic to No Website Affiliate Programs.
The quickest and most effective way to drive targeted traffic to offers from no website needed affiliate programs is to use paid traffic strategies, but paid traffic can be a bit expensive and as well risky.
If you have the budget for it, you can either learn how to run paid ads profitably before attempting it or outsource your campaigns to professionals with experience in that field.
You need to build a landing page for the offer you want to promote because many platforms don't allow the direct promotion of affiliate links through ads. Moreso, with a landing page you can collect the emails of your leads before showing them the offer.
This helps you to significantly minimize any potential loss because you will have a list of potential buyers at your disposal after the campaign is over.
Using free traffic from social media platforms is a bit slow but awesome and comes with little to no risks. Pinterest and Instagram are two very powerful platforms for affiliate marketing.
You can learn how to get quality free traffic from Pinterest from my guide on Pinterest affiliate marketing.
And if you intend to specifically promote products from the Clickbank affiliate network on Pinterest, this Pinterest Clickbank method can help you get traffic and sales.
If you will like to work with Instagram traffic, you need a tool like Invideo to create content and to get potential buyers to your offers fast, you can sign up for MrInsta for free and get free targeted leads to your page immediately.
You can learn more about how to set up your Instagram account to promote offers from affiliate programs that don't require a website HERE.
Final Words on Affiliate Programs That Don't Require A Website
Being an affiliate marketer without a website might seem like an impossible task, but it's really not.
There are many affiliate programs that allow you to promote their goods or services without a website, and you're sure to find a niche you fit into on my list.
I strongly recommend Clickbank because it's beginner-friendly, encompasses a lot of niches and the commissions are very high.
Moreso, with this system, you can start earning affiliate commissions on Clickbank without experience or a website.
You can join the most profitable affiliate programs without a website, but you still won't make money out of them if you are not armed with the right tool or strategy.
You can learn more about platforms and strategies to promote affiliate products without a website here.
With this and a couple of tools to make your job easier, you'll soon be able to start earning passive income as an affiliate marketer.